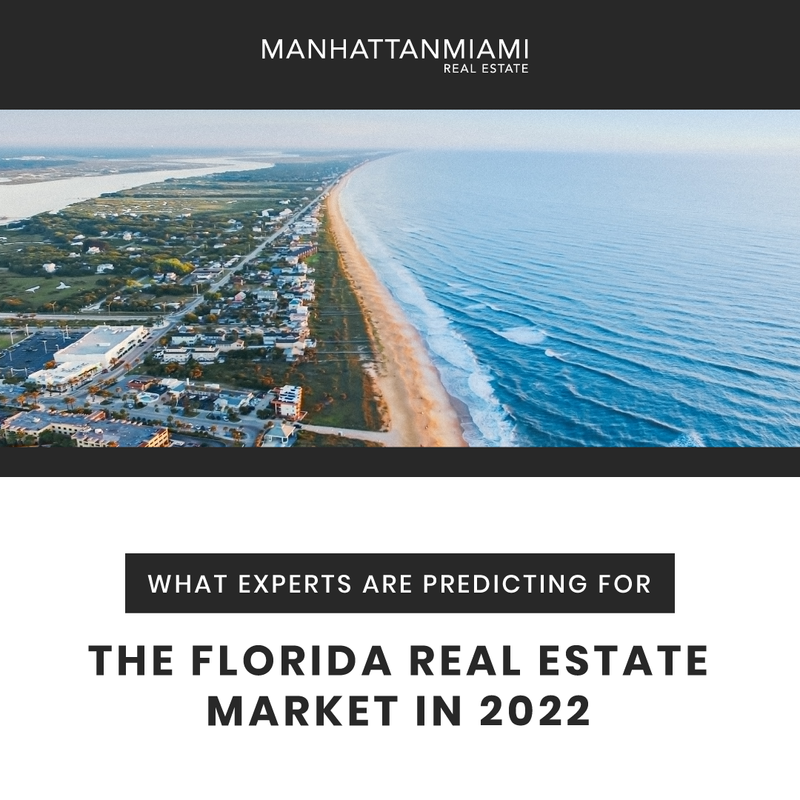 With its seemingly endless supply of sunshine, 825 miles of accessible beaches from 1,200 miles of coastline, and lack of state income tax, it's no secret why Florida has been one of the fastest-growing states in the country for decades.

High levels of demand allow businesses to command higher prices for their goods and services, inflating Florida's cost of living. Florida's overall cost of living is 2.8% above the U.S. average; housing costs in the Sunshine State cost 2.6% more than on the national level.

Average home prices throughout Florida have increased substantially since May 2020 thanks to three central factors:
Florida's lack of state income tax
Historically low mortgage rates, down to 2.65% in January 2021
The post-COVID workforce's widespread interest in staying put

These factors caused the housing supply to rapidly decrease, in turn leading to bidding wars that caused home sale prices to hit an all-time high.

Everyone who's even remotely interested in buying houses or land in the Sunshine State is dying to know whether Florida's real estate market is in a bubble. For your convenience, we've piled together loads of market research and combined dozens of years of collective real estate experience to assess the immediate future of the Florida housing market.


Our Predictions for South Florida's Real Estate Market in 2022

Shortly after the outset of the novel coronavirus pandemic in early 2020, South Florida's real estate market became a seller's market. Without wavering, it's remained a seller's market since then.

Any early-pandemic hysteria that lingered around in 2021 will unquestionably disappear in 2022. Still, super-high demand will remain without any inventory expansion. Properties will sell quickly and prices will slowly, yet steadily rise throughout 2022. Although an expected mortgage rate increase later this year will weaken buyers' ability to outbid competitors, South Florida's real estate market will remain competitive this year.


Here's Why South Florida's Housing Demand Will Stay Strong in 2022

Paradoxically, the pandemic made the rich even wealthier. Wealthy folks from out of state will continue to value Florida's below-average tax rates, being happy to gobble up South Florida's high-priced homes.

With the ever-increasing shift towards remote work, countless Americans won't be forced to live near their workplaces. Also, tech interests are leaving Silicon Valley en masse due to restrictive laws and high operational costs in favor of cities like Miami — as well as Austin, Houston, and Denver. Financial institutions are also headed to South Florida for similar reasons.

Lastly, with the U.S. opening its international borders again in November 2021, more buyers are certain to seek out homes for sale in Miami.


South Florida's 2022 Housing Supply Isn't Growing Anytime Soon

Per an Associated General Contractors report, construction inputs have become nearly 13% more expensive since the pandemic began. The Associated Builders and Contractors reports that building inputs are 23% higher than last year.

These cost increases are prohibiting real estate investors from building new homes and condominiums, keeping the housing supply unusually low.