The tiny seaside village of Bal Harbour, at the northern tip of Miami Beach, 15 minutes north from South Beach, has come a long way in the last 12 years, from a sleepy seaside community to an ultra-luxury enclave. So has Surfside, its neighbor to the south. The addition of a number of key marquis oceanfront developments in this area have made a huge impact on these neighborhoods, now two of the most exclusive areas in all of Miami Beach.
While the al fresco Bal Harbour Shops had always been one of the most active luxury shopping centers in the country, with over 100 luxury brand boutiques and growing, there has long been a dearth of luxury condo options in the immediate vicinity. Historically, Bal Harbour had been home to more of a low-key crowd, except for their billionaire and glitterati neighbors in the wealthy enclave of Indian Creek Island, where, Carl Icahn, Edward Lampert, Julio Iglesias, Adriana Lima and Sheik Mohammad al-Fassi, have homes.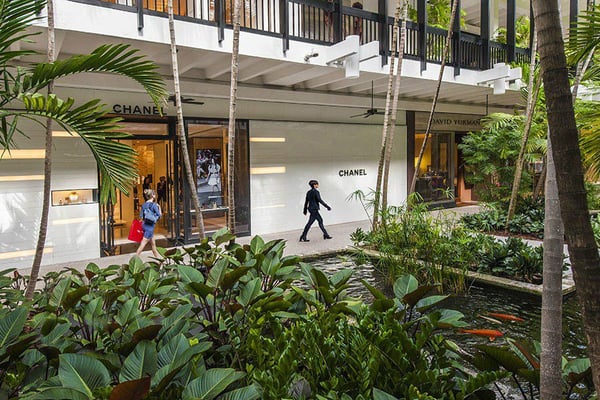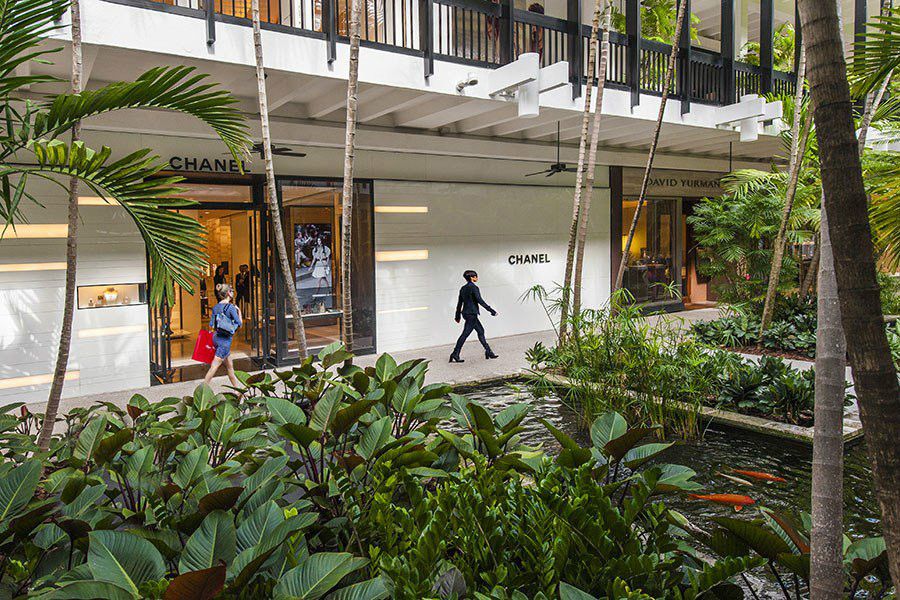 But, all that has changed. Bal Harbour village and Surfside have taken on an upscale vibe with the addition of some key luxury new developments along the Atlantic Ocean. Tranquil, stylish elegance best describes Bal Harbour and Surfside. Here, residents like to say that nothing very dramatic happens - and they like to keep it that way. This understated charm nevertheless belies the rich culture found at the numerous cafes, eateries, internationally-renowned shopping districts, and community-centered artistic events.
One Bal Harbour, now rebranded Ritz Carlton Bal Harbour, was the first luxury condo development in the area that essentially kicked off a building frenzy. Then came the gut renovation of the Harbour House. But what really vaulted Bal Harbour into a new era of glamour and haute living was the opening in 2012 of the luxurious St. Regis Bal Harbour Hotel and Residences.
The St.Regis Bal Harbour, at 9701 Collins Ave, is a collection of a trio of interconnected glass towers that light up the sky with their beautiful bronze-tinted reflections. Completed in 2011, the towers include 268 one-to-five bedroom luxury waterfront homes that are just moments from the exclusive Bal Harbour Shops. Both the residence and hotel components were a complete hit.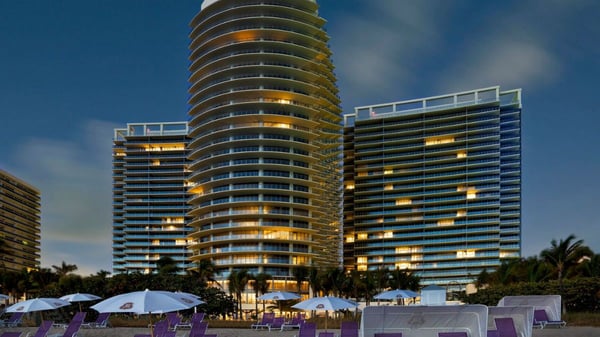 While there continues to be massive high-rise development in Sunny Isles, Bal Harbor's northern neighbor past Haulover Beach, living in Sunny Isles is more like living in a big city than on the ocean with all those massively tall buildings. In contrast, Bal Harbour and Surfside are much more idyllic beach communities with buildings no taller than 28 stories in Bal Harbour, or 12 stories in Surfside. Luxury developers certainly had taken notice of this with the addition of a set of top residences for these neighborhoods: Oceana Bal Harbour, Fendi Chateau, The Surf Club Four Seasons Hotel and Residences, Eighty Seven Park, and Arte Surfside by Antonio Citterio
Oceana Bal Harbour is a 28-story glass tower that features 240 oceanfront ultra-luxury residences by Consultatio, a well-known developer from Argentina who brought Miami the very successful Oceana Key Biscayne. Given the lack of available land to build on, this was the only significant project in Bal Harbour real estate sales to rise after the St. Regis opened.
With no more room to build in Bal Harbour, luxury developers targeted Surfside, just to the south of Bal Harbour beginning with FENDI Chateau, the all glass 12-story ultra-luxury boutique condo building, opened its doors in 2016. Apartments are large, with sizes starting at 3,400 sq. ft.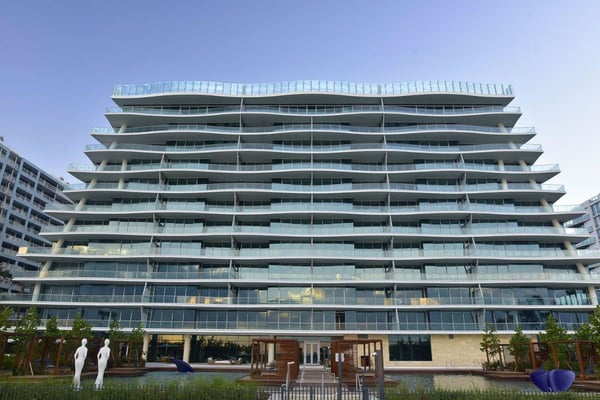 A few blocks father south, the ultra-luxury, five-star The Surf Club Four Seasons Hotel and Residences lies on 815 linear feet of oceanfront. That's a lot of oceanfront. The Surf Club opened in 2017 and has become one of the most exclusive in all of South Florida, even giving the St. Regis Bal Harbour a run for its money. Richard Meier who is well known for his clear all glass buildings was the prime architect on this project, designing three of the buildings. The project also features the 77-room Four Seasons Hotel that rises behind the structures. The Surf Club was a legendary 1930s retreat for the rich and famous and has been retained and refurbished. It was so popular, Elizabeth Taylor, Frank Sinatra, the Duchess of Windsor, Winston Churchill and the Shah of Iran, among others, stayed there.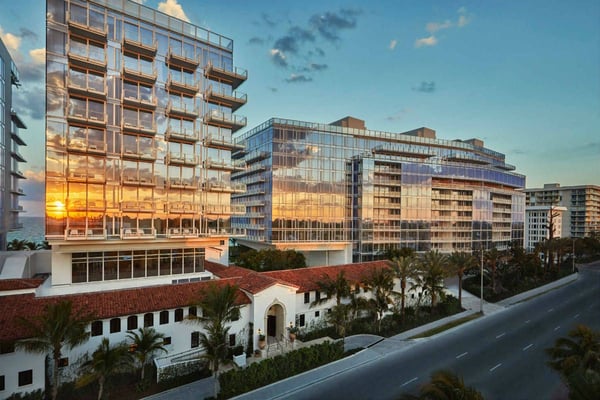 Just south of the Four Seasons Surfside is a new project, Arte by Antonio Citterio, a 12-story, 16-unit project under construction. Cittero is responsible for much of the fabulous furniture designs of B&B Italia. He also designed the Bulgari resorts in Bali, Milan, Moscow and London. Therefore, we expect his creation to be high style.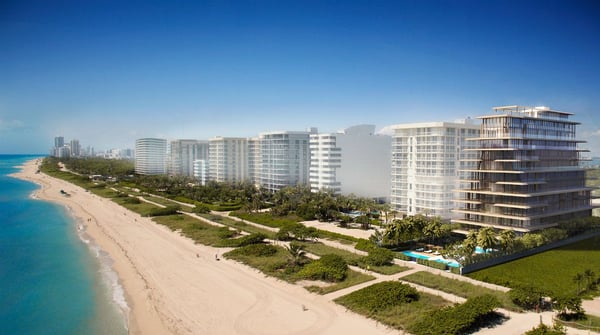 Sitting just on the southern tip of Surfside, bordering Miami Beach, Eighty Seven Park is a stunning design by pritzker prize winning Italian architect Renzo Piano. It is set against the newly renovated North Shore Park to the south, creating an Eden-style paradise and virtually your own huge park. The development features 70 one-to-five bedroom condominium with occupancy in 2019.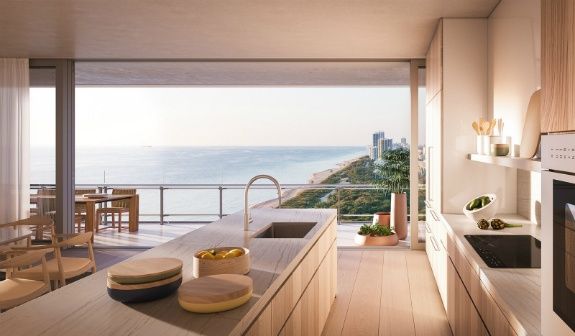 Given the entrance of these ultra-luxury condo buildings, most with 5-star services, residents will be immersed in the full luxuries of a new chic Bal Harbour lifestyle. That's not to say there aren't less expensive options. Surfside and Bal Harbour do have some housing stock that is more affordable than these oceanfront icons.
Current Availability for Featured Buildings:
Miami Real Estate News
"Moving to Miami: The Ultimate Guide"
"Why You Need a Highly Experienced Agent in Miami"