SoHo Attractions
If you love exploring independent art galleries, SoHo is the perfect place for you. As you wander through SoHo's streets, you'll come across a wide variety of galleries showcasing everything from modern art to photography. Many of these galleries are on West Broadway, including the Martin Lawrence Gallery, which has works from big-name artists like Picasso and Andy Warhol. There's also the Hugo Galerie, which mostly shows paintings from contemporary artists. SoHo is full of small galleries that showcase stunning works of art.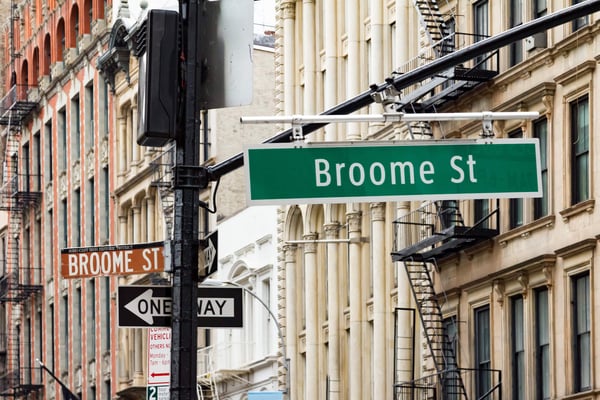 SoHo's other main attraction is its shopping. Along Broadway, you'll find many well-known clothing stores, including Zara, Uniqlo, Bloomingdale's, and Top Shop. There are also many independent designer boutiques in SoHo, like trendy Kirna Zabete and vintage shop What Goes Around Comes Around. If you're a book lover, don't miss the Housing Works Bookstore. This secondhand bookstore has a large selection of fiction and nonfiction books, and their proceeds are used to help New York's homeless population.
SoHo Restaurants and Bars
At night, New Yorkers and visitors flock to SoHo to take part in the neighborhood's legendary dining and nightlife scene. If you're in the mood for Mediterranean, try Antique Garage, which is housed in an old mechanic shop. The restaurant's exposed brick walls, funky decorations, and flavorful dishes make it a local favorite. Plus, on the weekends, they often have live music.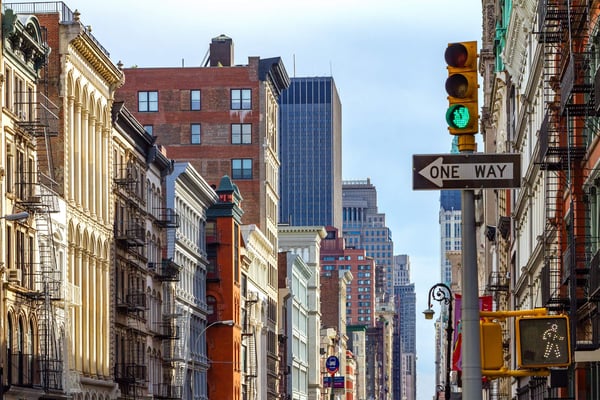 If you want to share some tapas with your friends, try Boqueria. This tapas bar has plenty of options for vegetarians and meat lovers, and they have happy hour on the weekend. Or, if you're looking for something more lowkey, try Pegu Club. This hip bar makes all their infusions and juices, and they offer Asian-inspired small plates to snack on while you enjoy your drink.
SoHo is also the perfect spot for anyone who wants to listen to live music while sipping on a cocktail. City Winery, New York's only full-service winery, often has performances in their large space. You can also hear live jazz performances at the cozy Jazz Gallery. SoHo's nightlife scene has something for everyone.
Other surrounding neighborhoods are NoLiTa, NoHo, Chinatown and Tribeca.