Further east is where you will find the action in new development and where you will find the most UES apartments for sale.. Recent development has been spurred by the Second Avenue Subway line, opened in 2017, which has breathed new life into Second Avenue, First Avenue and York.
The new Q train travels along 2nd Avenue from 96th Street to 72nd Street, then west a bit to 63rd Street and Lexington and then further west to West 57th and Seventh - in only 20 minutes. A few more minutes along the Q and you are at Times Square, substantially shrinking the time to get to Midtown from anywhere in the Eastern reaches of the UES, namely Yorkville or Lenox Hill.
Lenox Hill is located in the lower section of the Upper East Side from Fifth Avenue to the East River running from East 60th Street to East 79th Streets. Here you will find a lot of shops, restaurants, bars, dry cleaners - everything you need for daily living, which you don't necessarily find in prime UES and Carnegie Hill that easily.
Lenox Hill is well known for the many great hospitals located in the neighborhood. Lenox Hill has seen some new development along Second Avenue and First Avenue, although not to the same extent as Yorkville.
Yorkville is located from East 79th Street to East 96th Street from Third Avenue to the East River and home to Carl Schurz Park, Gracie Mansion, private schools and many mom and pop shops.
Prior to the Second Avenue subway being built, Yorkville was considered by a lot of people to be in no man's land. It was very far away in that the closest subway was the 4,5,6 train on Lexington. If you lived on First Avenue, you would have had to walk to Lexington to reach a subway adding 20 minutes or more to your commute.
The Second Avenue subway line (and, to a lesser extent Uber), however, has made Yorkville a real option to many in New York who at one time wrote off the neighborhood as just too far away. We are very pro-Yorkville, having seen the beginning of its renaissance. We expect more interesting developments to continue to transform the neighborhood.
The neighborhood has gorgeous buildings in a wide variety of architectural styles—there's everything from Art Deco buildings to lovely brownstones. While the Upper East Side may have a reputation for luxury living, as it is on the pricier side, pre-war walk-ups and some older stock coops near the East River can actually be quite affordable. These buildings often attract younger professionals looking to purchase or rent in the coops and condos in the UES.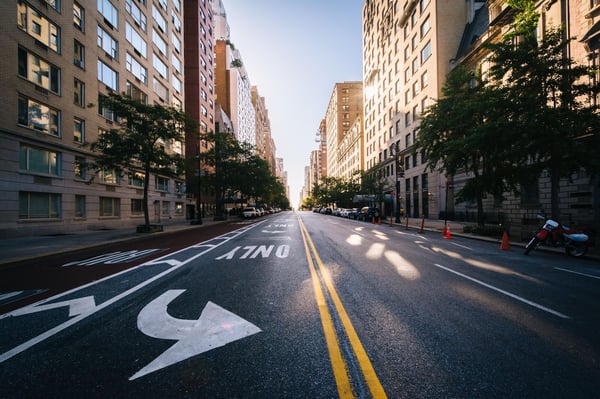 Upper East Side Attractions
When you're living in the Upper East Side, you'll be just a short walk away from the famed Museum Mile on Fifth Avenue. The Museum Mile is home to the sprawling Metropolitan Museum of Art, filled with everything from Medieval art to Egyptian temples to paintings from contemporary masters.
The Museum Mile also has some less well-known but still stunning museums, like the Frick, which is housed in Henry Clay Frick's mansion. There's also the Neue Galerie which has works from German and Austrian artists, and the Guggenheim, the most famous museum in New York City for its unique spiral shape.
You can also head to Madison Avenue to see the "Gold Coast" of shopping. Many major luxury designers have shops on this street, from Valentino to Chanel to Prada. For even more designer shopping, head to the famous Bloomingdale's on 59th Street.
Upper East Side residents also take advantage of their prime location next to Central Park. Along the East River, the Carl Schurz Park, which is home to Gracie Mansion, has playgrounds and two dog runs that are perfect for the UES's many furry residents.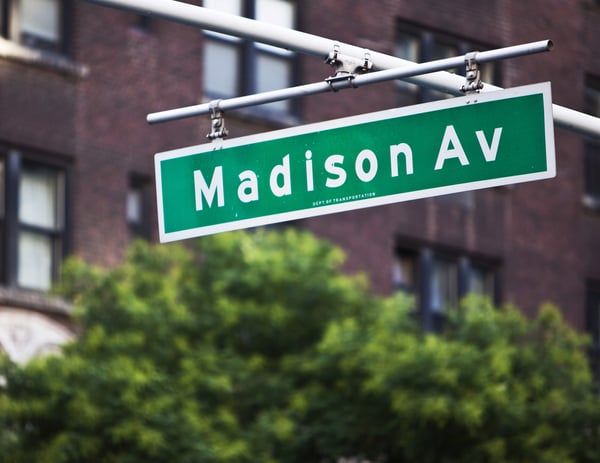 UES Restaurants and Bars
The Upper East Side's dining and nightlife scene is diverse, with everything from high-end spots that cater to the Park Avenue crowd to small neighborhood restaurants that have been around for years. If you're planning a special night out, check out Sushi Seki. This sushi spot serves sushi rolls and sashimi until the early hours of the morning. They're best known for their delicious spicy scallop hand roll. If you're looking for something more casual, try Pizza Beach. This eclectic and bright pizzeria has pizzas with healthy toppings, and they also have a large seafood menu.
For drinks, you can't go wrong with Bondurants. This neighborhood bar has over 130 whiskey bottles available to try, and they serve craft beers from locally breweries. If you're looking more for creative cocktails, try Seamstress. This bar has a lengthy menu of original and classic cocktails, and they also offer seasonal drinks. If you like oysters, be sure to hit Seamstress's happy hour from 5:30 PM to 7 PM—during this time, oysters are just a buck each.