Bal Harbour is a small, upscale community just north of the chic, intimate neighborhood of Surfside, which borders it to the south at 96th street and connects the two districts to Miami Beach on the southern end at 87th Terrace. The two areas share a limited selection of exclusive, ultra-luxury high rise and mid-rise developments that offer next-level amenities and unparalleled privacy, along with breathtaking Atlantic Ocean, Biscayne Bay, and city skyline vistas on their beautiful Collins Avenue waterfront locations. Bal Harbour and Surfside's world-renowned designer shops, high-end restaurants, and strong community vibe attract a select group of local, northern, and international clientele who are primarily interested in investment opportunities and secondary home ownership in an idyll oasis setting.
What to Expect From Bal Harbour and Surfside
Bal Harbour and Surfside may offer just a handful of ultra-luxury developments, but they provide a wide array of sizing options, layouts, and housing selections at varying price points, including condominiums, townhouses, and penthouses situated in their high rise, hotel, and mid rise buildings. This has garnered them nearly 25% of the luxury condo sales among ten of Miami's top waterfront communities for 2018.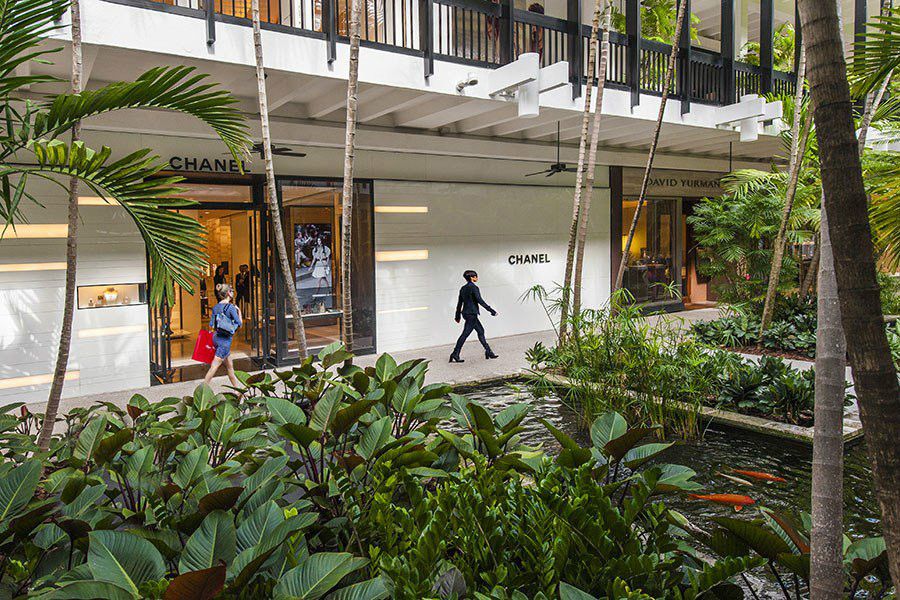 The exquisitely designed homes are all situated directly on prime, private waterfront acreage, and are also within moments of communities' immaculately landscaped parks, designer boutiques, cutting-edge wellness establishments, iconic eateries, and vibrant art and fashion scenes. The two neighborhoods have grown into a new epicenter of top tier, resort style living while still retaining their strong, upscale residential roots that date back to the 1930's and 1940's.
The Vibe
Tranquil, stylish elegance best describe Bal Harbour and bordering Surfside. Here, residents like to say that nothing very dramatic happens - and they like to keep it that way. This understated charm nevertheless belies the rich culture found at the numerous cafes, eateries, internationally-renowned shopping districts, and community-centered artistic events, such as Surfside's monthly winter arts and entertainment festivities that takes place on enchanting Harding Avenue.
While many of the more southern sections of Miami Beach towards the downtown district feature cutting-edge nightclubs and world-famous dance hubs, these side-by-side enclaves surround homeowners with community-centered attractions and fashionably chic establishments that provide a more intimate, graceful, and holistically-centered atmosphere.
The Lifestyle
Top tier investors who understand the value of a high-end resort lifestyle in an ultra-private setting that provides quick access to the sophistication and glamour of Downtown Miami and South Beach are drawn to the multi-million dollar homes that these two seaside communities display. In addition, families and singles seeking an exclusive luxury experience in a quaint seaside setting also appreciate the multiple size options which afford top level executives and pied-à-terre owners unparalleled amenities at select pricing options to fit a wide array of lifestyle needs. The zip code that both communities share is one of the most exclusive in Miami.
The entire area is rated as very walkable in large part due to the plethora of public parks and green spaces as well as the small, well-planned village settings, making the district perfect for active lifestyles. Bal Harbour's quaint ten blocks feature cafes, an open air designer mall, and an outdoor art exhibit showcasing local artists' creations, while Surfside is highlighted by a distinctive downtown shopping district, family-friendly community center, locally-curated public art display, and mile-long beachside bike and walking path.
The Shopping, Restaurants, and Culture
The astounding array of designer shops, celebrated restaurants, cultural events, well-appointed green spaces, and recreational options in Bal Harbour and Surfside make for an enriching, well-rounded luxury lifestyle. Here are some of the highlights of living in these exclusive neighborhoods.
Shopping
Bal Harbour Shops: Featuring the latest fashions from Milan, Paris, and New York including Fendi, Prada, Balenciaga, Chloé, and Dior, these internationally renowned boutiques and restaurants attract clients from around the globe seeking rare and precious designer wares as well as delectable dining experiences.
Downtown Surfside Shopping District: The high-end shopping and dining district centers around Harding Avenue and includes holistic spas, chic boutiques, one-of-a-kind bakeries, and some of the best restaurants in Miami featuring multi-ethnic cuisine.
Parks and Recreation
Bal Harbour Yacht Club: This exclusive, private yacht club features 35 slips on a quaint water inlet that opens up to the magnificent indigo blue waters of Biscayne Bay.
Haulover Marine Center: Boasting a status as the largest dry boat facility in Miami, this climate resilient center is just under a mile from the inlet and sits inside 180-acre Haulover Park, which offers a 9-hole golf course, a host of nautical and shoreline rental options, and a magical underground path leading directly to Haulover Beach.
North Shore Park: Having undergone a recent $6 million dollar renovation, this stunning 28-acre located partially on the southern edge of Surfside now boasts an exploratory area, play lawns, and 200 additional trees planted in part to increase the privacy at its northern neighbor, the ultra-luxury condominium development Eighty Seven Park.
Collins Avenue Surfside also features a number of recreational activity centers, such as the Tennis Center, City Bikes, and the innovative Community Center with an outdoor greenspace and over 90 different health and wellness classes. Other area parks include Veteran's Park, Bal Harbour Park, and 93rd Street Dog Park.
Restaurants and Bars
The Surf Club: This 1930 legendary social club is newly redesigned, and in 2018 its signature restaurant opened under the watchful eye of multi-starred Michelin Chef Thomas Keller. It showcases historical Continental cuisine with a contemporary twist for guests and residents of the adjoining luxury towers to enjoy.
Le Sirenuse Restaurant & Champagne Bar: The Surf Club features not one, but two internationally renowned dining establishments that are housed in the old ballroom and loggia where legends of the screen, stage, and politics met during Hollywood's Golden Age for illustrious parties. Today, owner Antonio Sersale serves up exquisite Mediterranean cuisine and classic Miami Beach cocktails.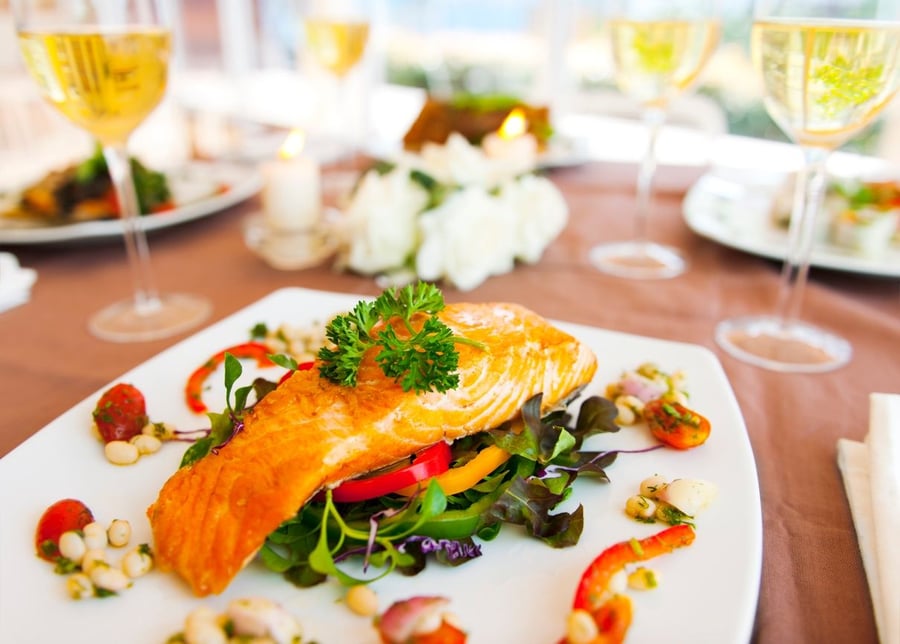 The Atlantikós St. Regis Bal Harbour: Chef Anastasios Chasekioglou has created an innovative fusion of authentic Greek dishes featuring both locally and Piraeus-sourced ingredients to provide a-one-of-a-kind 'journey' through the flavors of the Greek Isles.
SkyBar at The Grand Beach Hotel : Sip champagne 12 stories above the ocean at this famed rooftop lounge featuring contemporary, Mediterranean-infused designs and breathtaking ocean panoramas.
Arts and Entertainment
High Fashion at the Shops of Bal Harbour: In addition to being an international shopping destination, the open air mall is a central hub for designer events, social galas, curated trips, fashion showcases, and boutique open houses.
Paddletopia Festival: Fusing the Bal Harbour and Surfside communities' love for holistic living and ocean bliss, this 2-day extravaganza at the 96th Street Park is highlighted by an eco-fashion show, health and wellness expos, family activities, and of course paddle boarding along the beautiful Intracoastal waterways.
Third Thursdays: From January through April, Surfside gathers the community for live music, dancing, entertainment, fitness events, sumptuous food, and a fun themed gala on Harding Avenue in the Downtown Shopping District.
First Fridays: June through September finds residents gathered at the 93rd Street Beach Pavilion for an amazing summer-themed party centered around engaging wellness, artistic, environmental, and entertainment activities.
Ultra-Luxury Living in Bal Harbour and Surfside
The last few years have seen Bal Harbour and Surfside rise to the top of the ultra-luxury condo market with some of the most innovative, next-level condominiums, townhouses, and penthouses available anywhere in Miami. Here are the five places where you can experience life in an idyllic waterfront oasis, and enjoy unparalleled holistic amenities and services, as well as incomparable access to Miami's world-renowned cultural scenes.
Newly completed in 2017, Ocean's twin towers rise 28 stories above the Biscayne Bay and Atlantic Ocean waters below at 10201 Collins Ave, overlooking some of South Florida's most exquisite beach panoramas. Designed by famed Italian architect Piero Lissoni, the 239 one-to-four bedroom residences and penthouses feature beautiful east-to-west flow through designs with floor-to-ceiling glass walls, and private residence elevators for the ultimate in convenience and privacy.
Just south at 9701 Collins Ave sits this stunning trio of interconnected towers that light up the sky with their beautiful bronze-tinted reflections. Completed in 2011, the towers include 268 one-to-five bedroom elegant waterfront homes that are just moments from the exclusive Bal Harbour Shops. Residences feature spacious balconies with European imported cabinetry and ultra-luxury amenities that include two exquisitely landscaped oceanfront pools with high-tech cabanas and mini-bars.
Just South of Bal Harbour on the northern edge of Surfside is the first residential building in the world designed by Fendi. The famed design house collaborated with renowned international architectural firm Arquitectonica to craft 58 artistically stunning homes with precious elements found nowhere else in Miami. Opened in 2016 at 9349 Collins Avenue, the ultra-spacious homes feature layouts between 3,400 to 10,000 square feet and include three-to-four bedroom condominiums and a limited collection of penthouse residences.
The recently renovated 1930 Surf Club includes two brand new 12-story residential towers that flank each side of this legendary social gathering spot. Featuring 150 contemporary homes with Mediterranean-style interior designs by Parisian architect Joseph Durand, the residences are located on nearly 1,000 feet of prime oceanfront property. The quartet of historic and modern buildings also feature the 77-room Four Seasons Hotel that rises behind the structures. The residences opened in 2017 at 9011 Collins Ave.
Sitting just on the southern tip of Surfside, bordering Miami Beach, this stunning elliptical innovation of design features some of the most cutting-edge holistic wellness amenities in the world, alongside one of Miami's most private resort settings. It was designed with its own private park, orchard, and landscaped linear garden, and set against the northern edge of the newly renovated North Shore Park to create an Eden-style paradise. The development features 70 one-to-five bedroom condominiums with some of the largest terraces in proportion to a building found anywhere in Miami. Ultra-luxury amenities include an on-site nutritionist, a full-time botanist, and private outdoor gardens in each residence. Eighty Seven Park is set for early 2020 delivery.
The Schools
Elementary and middle school students living in Bal Harbour and Surfside may attend the top-rated Ruth K. Broad Bay Harbor K-8 Center, which is part of Miami Dade Public Schools. There are no private elementary or middle schools in the two communities, but nearby St. Joseph's School in North Miami Beach offers an excellent curriculum for Pre-Kindergarten through 8th grade students, as does the charter school Mater Academy serving Kindergarten through 9th graders. The communities' high school students have the options of Dade County's Miami Beach Senior High School which is less than 10 miles to the south, or the highly acclaimed A.D. Henderson University School and FAU High School in nearby Boca Raton. A bit further north is Ft. Lauderdale's Pine Crest School, which is frequently rated the top private high school in Florida.
The Best Thing about Bal Harbour
Bal Harbour's status as one of the most beloved designer shopping destinations in the world combined with its private, serene, and upscale community setting make it both an incredible investment opportunity and a fantastic place to call home.
"Moving to Miami: The Ultimate Guide"
"Miami's Best Neighborhoods to Live or Invest"
"The Rise of Bal Harbour and Surfside Real Estate"
The Best Thing about Surfside
As the gateway to South Beach and the world-renowned Downtown District, Surfside offers unparalleled access to the glamour, sophistication, and high culture that Miami offers, all within one of the most secluded, private, and breathtaking luxury resort settings in the world.