Everything residents expect from Miami Beach may be summed in eleven words: beautiful, luxurious, inspirational, international, innovative, welcoming, caring, historic, delightful, unique, and fun! Expect all these from Miami Beach and then some. It is truly a city like no other.
The city is made up of several offshore islands, including La Gorce, recognized as one of the best waterfront areas to buy Miami Beach luxury real estate. There are, of course, a number of others where you can invest in every kind of high end real estate from single family homes to mansions and, of course, those incredible Miami Beach condos. When people think of Miami Beach, they automatically divide the city into North Beach, Mid Beach, South Beach (SoBe) and the area South of Fifth (SoFi.)
Miami Beach Neighborhoods
Different areas of the city have a slightly different vibe. Each offers something special, and each has magnificent luxury Miami real estate to offer. North Beach has a quieter feel to it than neighborhoods further south and is home to Eighty Seven Park, the luxury beachfront landmark by Renzo Piano. Mid Beach has a "vacation feel" but not of the wild, partying kind. Younger families have begun to move there in the last few years; some say because it is so close to good schools, parks, cultural events, Miami Beach Golf Club, and the ocean. One of its hidden delights is the old Russian and Turkish bath house. It has an excellent assortment of nightspots, restaurants, places to enjoy outdoor activities, and good old-fashioned relaxation. Faena House, with its 47 luxury apartments, is in Mid Beach.
South Beach (SoBe) including Belle Isle, Hibiscus, Palm and Star Islands, is famous for its luxury lifestyle and its very high end real estate. Investors, visitors, and new residents will find excellent Miami Beach apartments in developments such as Il Villaggio on Ocean Drive and Monad Terrace on Biscayne Bay. Setai South Beach was even ranked as the #1 resort hotel in greater Miami. SoBe is also famous for its many nightclubs, fine-dining restaurants, and its internationally famous boutique stores. SoBe includes the Art Deco Historic District. While art deco originated in France, SoBe has the world's largest collection of art deco, Mediterranean, and Streamline Modern buildings, and is listed in the National Register of Historic Places. SoFi is a small, exclusive, and very affluent neighborhood right at the southern tip of the city. Its South Pointe Park is a peaceful oasis of natural beauty.
"Best Miami's Neighborhoods to Invest or Live"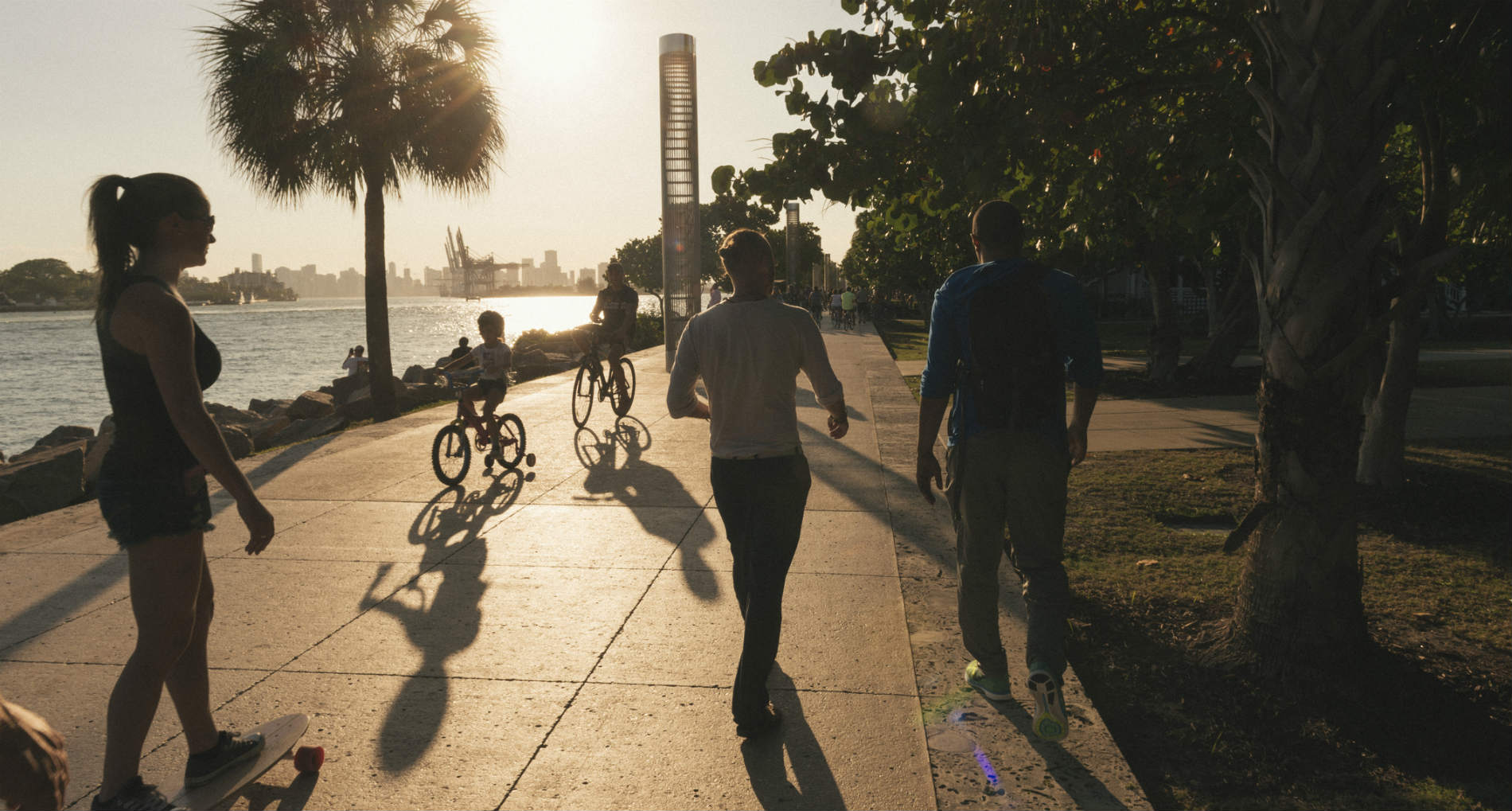 Cultural Events and Activities in Miami Beach
The city has so much to offer when it comes to culture. You have everything from the simple and unique to the internationally famous. You will be inspired and delighted by it all, and you will have a lot of fun. Enjoy one of the daily guided tours of the Art Deco District, a weekend food tour to selected eateries in SoBe, take a luxury private yacht outing and cruise the waters, or go deep sea fishing. If you prefer a round of golf, the public course treats everyone as though it were a private club.
The Garden Conservancy's Botanical Garden is a 2.6 acre hidden gem featuring native and globally-sourced exotic plants. The garden staff offer guided tours so visitors can learn as well as enjoy.
If you prefer to stay indoors for your cultural experiences, visit one of Miami Beach's classic art galleries such as Lik Miami and be mesmerized by the photographic art on display. Or visit The Bass and marvel at all the contemporary pieces. The Creativity Center offers winter and summer art camps as well as family days and community programs, all to inspire city residents to explore their inner creativity.
The Jewish Museum explores the history and culture of Florida's Jewish community dating all the way back to 1763.
If music be the food of love, then Miami Beach is where you will hear world-class virtuosos play on forever. Miami Beach Urban Studios offers everything for the connoisseur, including Monday Evening Viola performances by Michael Klotz. North Beach Bandshell is something to experience! Here are just three examples of who you will see. Anoushka Shanker, the youngest woman ever nominated for a World Music Grammy, plays classical Indian sitar. Ssing Ssing is a spectacular group who sing traditional South Korean songs. And Omar Souleyman, the cult hero, merges modern dance music with traditional compositions from the Levant.
The annual Ground Up Music Festival features international artists (the next event is February 2019) and was lauded as one of the 10 Best Music Events. The New World Symphony and American Orchestral Academy, on 17th Street, prepares gifted musicians for global leadership roles and, as part of that mission, puts on superb orchestral events throughout the season.
The Colony Theatre in South Beach has been recently renovated into a place of art deco grandeur to put on music, dance, comedy shows, and more traditional plays. North Beach has O Cinema, a non-profit organization which puts on first-run independent foreign and family films that are famous for their intrigue and entertainment qualities. For a more relaxed cinematic experience, Citicinema at the New World Center in Soundscape Park puts on free films for the family in the open air. Bring a blanket and a picnic.
Miami Beach Ballet, between Collins Ave and Dade Blvd, has been described by the New York Times as "an exceptional troupe, by Balanchine standards, anywhere in the world." Its mission is to train young dancers who perform from their repertoire of over 100 ballets. They have performed 12 world premieres.
Art Basel at Miami Beach
Close to the Botanical Garden is Miami Beach Convention Center, and in December it will host its annual Art Basel exhibition. 200 leading galleries from North America, Latin America, Europe, Asia, and Africa send paintings, sculptures, photographs, installations, and films for this event. The displays feature modern and contemporary works by 4,000 established masters and emerging artists who have proven themselves worthy of an invitation.
As well as work being displayed, the Conversations Element of Art Basel features prominent names from around the globe to discuss collecting, exhibiting and producing art. There are panel discussions featuring artists, gallerists, critics, and art lawyers to share opinions and ideas with visitors and special invitees. The Faena District, designed by OMA, is also a great cultural addition to the neighborhood and offers a permanent art space and a retail bazaar.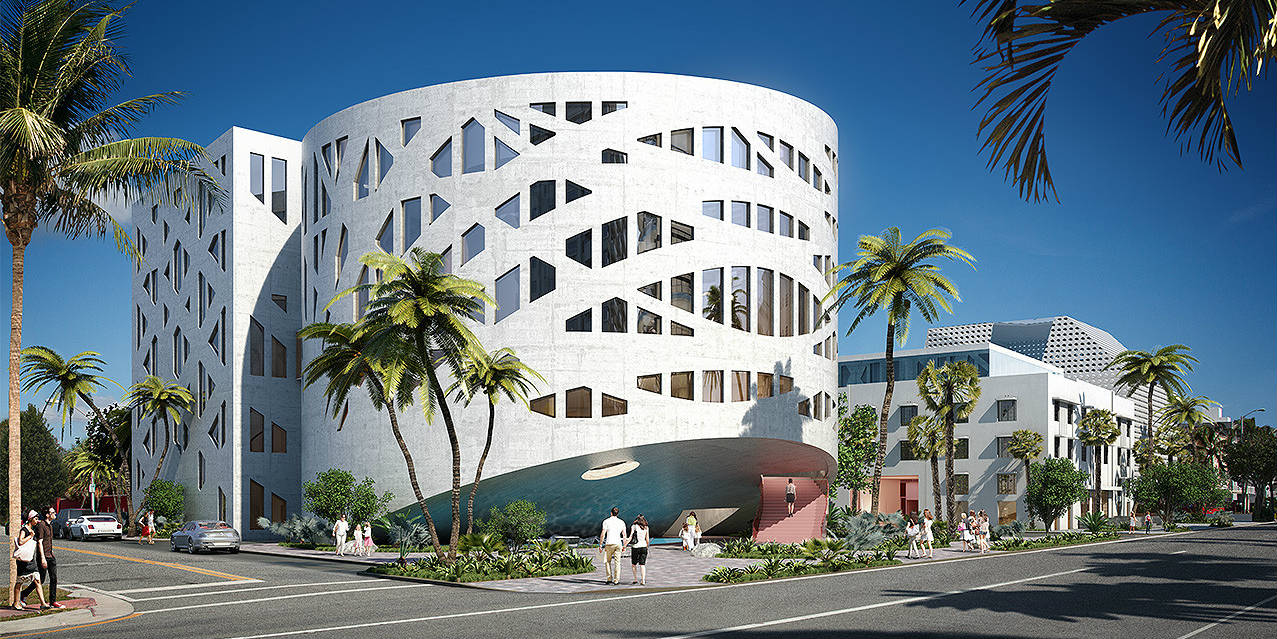 Miami Beach Schools
All these cultural organizations and events have had a tremendously positive effect on Miami Beach's schools and academies. The city is well served by its public and private schools. There are 12 public and 18 private schools serving all ages. Several have highly recognized achievement records. Some are faith-based and others are not. Learning and academic achievement are at the core of each school's mission. Some specialize in, for example, Montessori method, multi-lingual based curricula, and performing arts to reinforce traditional subject matter, while others are more traditional in their approach to student academic attainment.
Clubbing, Dining, and Shopping in Miami Beach
From the intellectual, inspirational, and cultural, we now turn to the more "fun" aspect of the city. The selections are awesome. Ora Miami is perhaps the premiere nightclub. Guests are served by their personal table butler as they enjoy looking at displayed works of art by Banksy, Robert Indiana, and Murakami. Wall Miami serves up live music and top DJs performing under state-of-the-art lighting into the wee small hours of the morning. Ricky's South Beach has a carnival-inspired menu to enjoy while guests play arcade games and listen to live music. Right next door is Bodega Taqueria y Tequila for food inspired by Chef Bernie Matz. Bolivar Rest features Colombian and South American fare with dancing on the weekends.
Below is the popular Stiltsville Fish Bar in Sunset Harbour.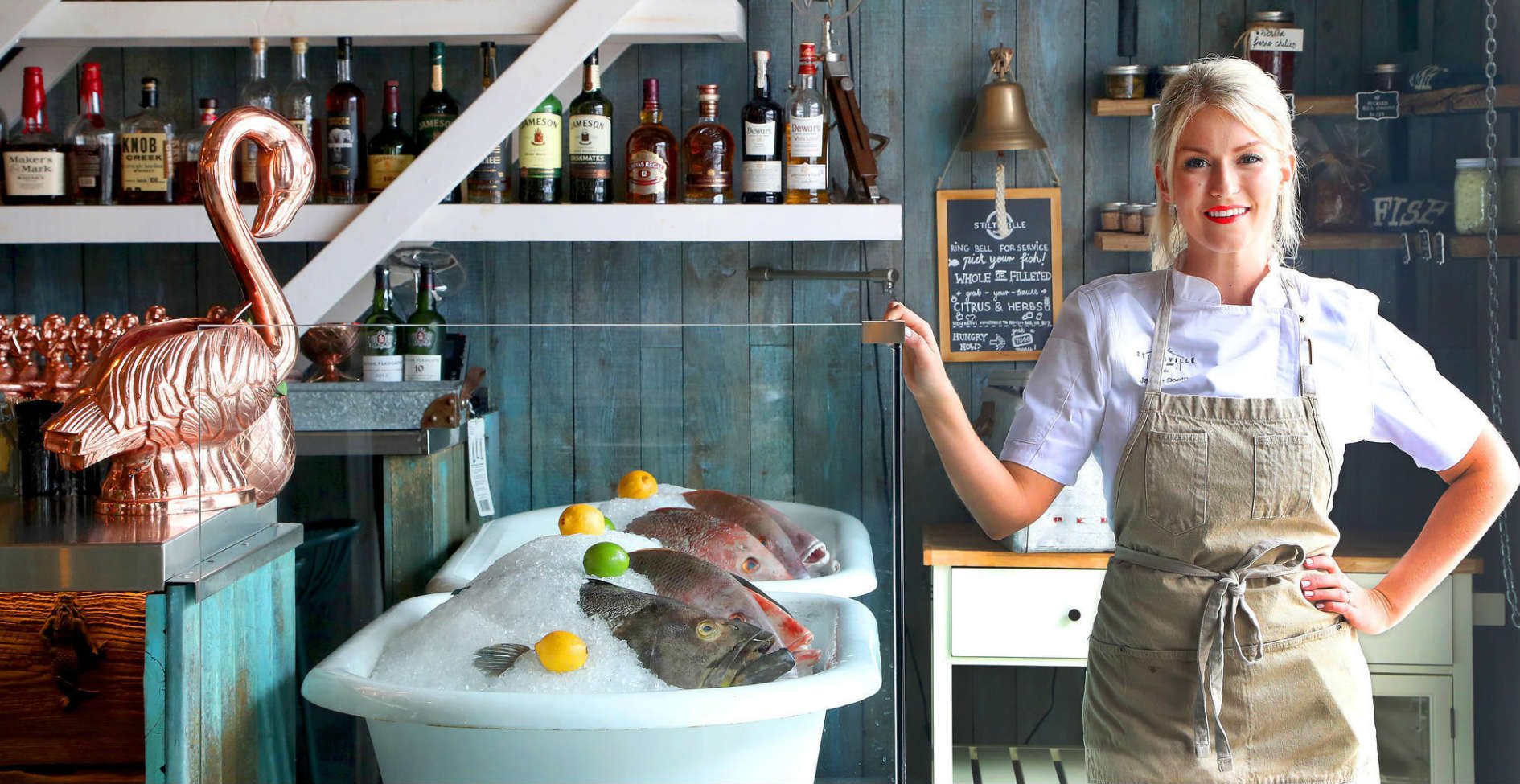 STK is an ultra-chic steakhouse. Baoli Miami has two sister restaurants in France and came to SoBe to ring in a new era in nightlife and dining, merging SoBe's "vibrancy and sass" with French sophistication. Estiatorio Milos is in the heart of SoFi and is one of the world's finest Mediterranean seafood restaurants, featuring Greek culinary delights. Bagatelle is totally French in cuisine and ambiance. The list goes on, but let us now turn to stores and shopping.
Besides the highly popular Lincoln Road Mall (below), the epitome of perfection is Bal Habour Shops. This lush, open-air garden features outdoor cafés, salons, and an art gallery. Saks Fifth Avenue and Neiman Marcus vie for attention with Biscote, Celine, Chanel, Gucci, Versace, Prada, Ralph Lauren, and others. Escada, the German design house, also offers accessories, fragrances, and diamonds to augment its fashion clothing. Bal Harbour also has the only complete Fendi shop in the South-East USA.
"Think About Resale When Buying an Apartment in Miami"
"New York City's Love Affair With Miami Luxury Real Estate"
"New Construction Condos That Will Change the Miami Skyline"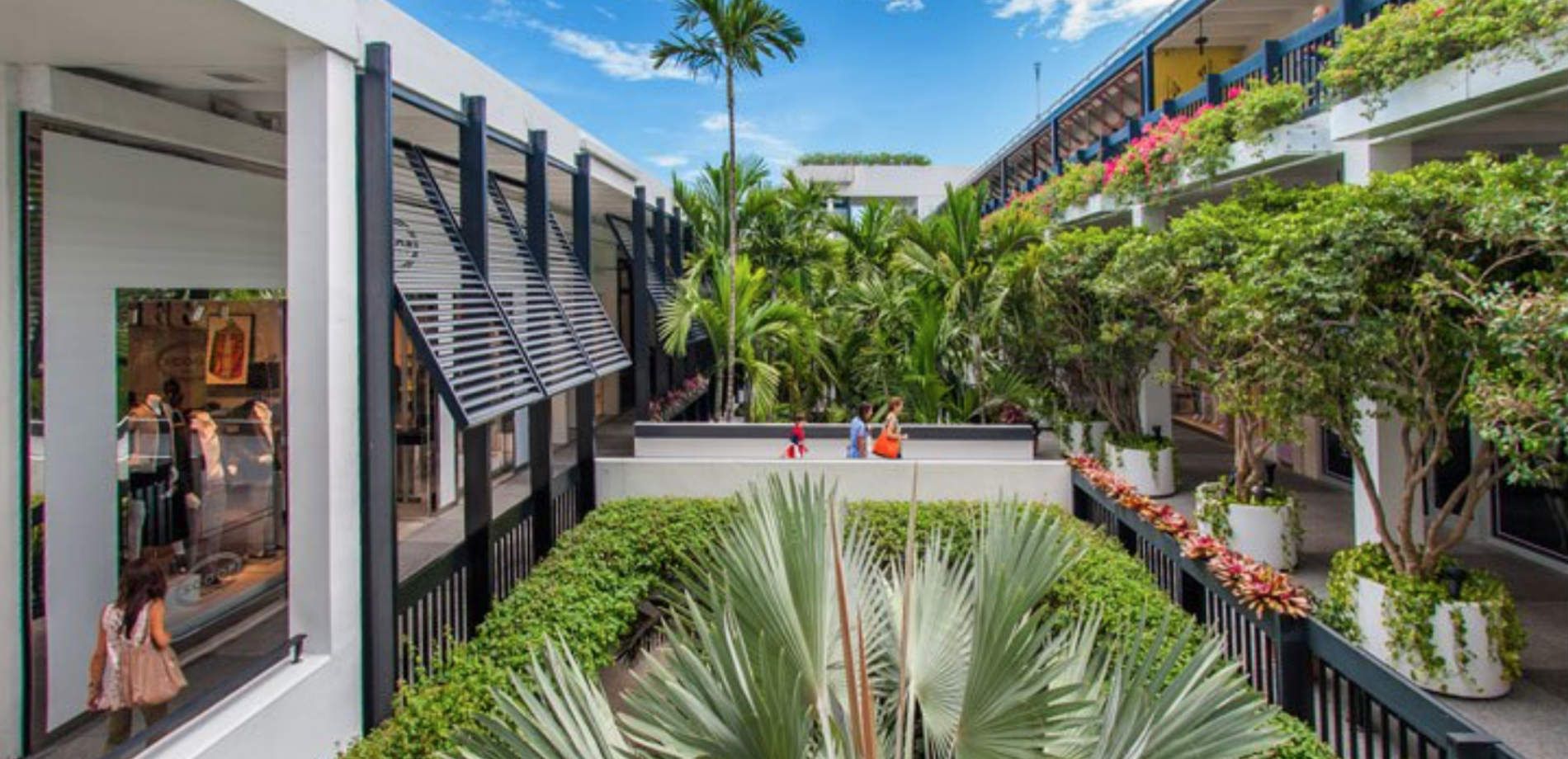 A Final Word On Miami Beach
It is impossible, in a single article, to cover everything that Miami Beach offers its residents. To repeat the sentiment in our opening comment, the best thing about Miami Beach is that luxury, inspiration, innovation, high culture, and worldy delights are all here and waiting. This international city welcomes everyone. If you would like to arrange an initial consultation so we can offer advice and ideas, please just click here to contact us.