Residents famously call Miami "the Magic City". If you are a first-time visitor or if you have not been to downtown Miami for a few years then, to paraphrase Al Johnson, "You ain't seen nothing yet."
What to Expect
Expect the unexpected, it is that simple. Downtown Miami today is being fueled by huge investments, phenomenal imagination, high energy, global ideas, and world-class skill. It has long been South Florida's primary business district serving the USA, Latin America, and the Caribbean, but the description no longer stops there. Downtown Miami has been and continues to be transformed into a neighborhood to make every major city envious.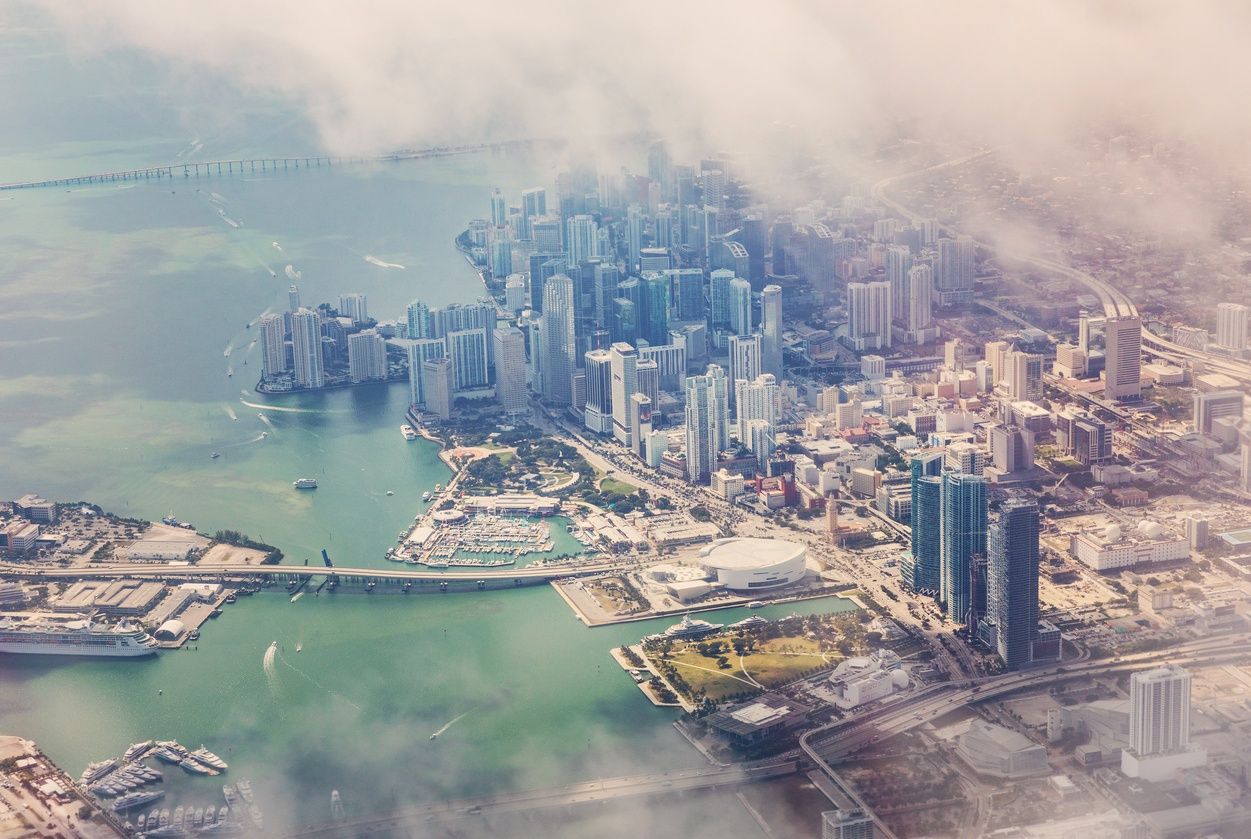 The sea breeze and glorious views of Biscayne Bay have always been there but now, as well as the commercial and government buildings, there are ultra-luxury Miami condos like One Thousand Museum, Epic, Marquis, and Aston Martin. Downtown Miami is now a center for world-class dining as well as the more low-key restaurants, a nightlife that is not for the faint-hearted, a bayside park, museums, and walkways. Downtown is a public transportation hub and will soon have the world's first skyport for flying cars.
What to See
Let us begin with the iconic Freedom Tower, or La Torre de la Libertad. This is the Ellis Island of the South. It was donated to Miami Dade College to become MDC Museum of Art and Design. It houses 15,000 square feet of art space as well as the offices of the annual Miami Film Festival and MDC Live Arts.
Flagler Street, named for the railroad tycoon and the reason Miami became a city, is worth a stroll since it now boasts wider sidewalks, trees, park benches, and bicycle racks making the old Downtown more of a memory. That is only one part of Miami Downtown Development Authority's goal of making Downtown a people-friendly, pedestrian-friendly neighborhood.
For even more culture, Downtown has some real gems. The Pérez Art Museum Miami (PAMM) has the best of contemporary and modern art displays in, some say, all South Florida. And while there, visitors take in the waterfront views as they lunch at Verde. Or see the Phillip and Patricia Frost Museum of Science. This new museum has it all, from a state-of-the-art planetarium to a huge aquarium. Children love it for the live demonstrations of all the scientific subjects. Take a guided tour or go on your own self-guided tour of the permanent exhibits.
Bayfront Park is on the edge of Biscayne Bay. Ideal for a quiet time with family and friends to enjoy the superb views. The park also hosts concerts and music festivals.
Finally, the list of what to see in Downtown Miami would not be complete without mentioning Miami WorldCenter. This 27 acre, $2 billion "city within a city" will be coming online this year. South Florida's largest and most ambitious mixed-use construction project is also the second largest urban project in the country and will redefine Downtown in so many ways.
Miami WorldCenter is bordered by Adrienne Arsht Center for the Performing Arts, Miami Dade College, Freedom Tower, and All Aboard Florida Brightline Station. Miami World Center will have 140,000 square feet of retail, dining, and entertainment space, with another 160,000 square feet due in 2019. MDM Group will deliver a 1,700 room Marriott Marquis with 500,000 square feet of meeting and event space. Paramount Miami Worldcenter is a 569-apartment luxury condo tower that will rise 60 stories. It is 70% sold out, with buyers representing more than 50 countries. It is at the top of this building that Miami will have its first skyport for flying cars.
Where to Live
We have already mentioned some of the ultra-luxury residences being completed. One Thousand Museum will have Miami's only private helipad to make commuting from home to the airport speedy and simple. Aston Martin Residences reflects the coveted brand name in every respect. It overlooks Biscayne Bay and will offer four floors of amenities to its owners and their guests. Epic stands on the Miami River facing Brickell Point and offers 360 high end apartments. A fourth example of Miami luxury real estate is Marquis Residences.
All of this high end luxury real estate demonstrates the amazing changes to urban living that Downtown has seen in the recent past, and they all reflect the dynamism that Downtown Miami is experiencing.
"Downtown Miami Apartments for Sale"
"It's Time to Invest in Miami Real Estate"
"Miami's Best Neighborhoods to Live or Invest"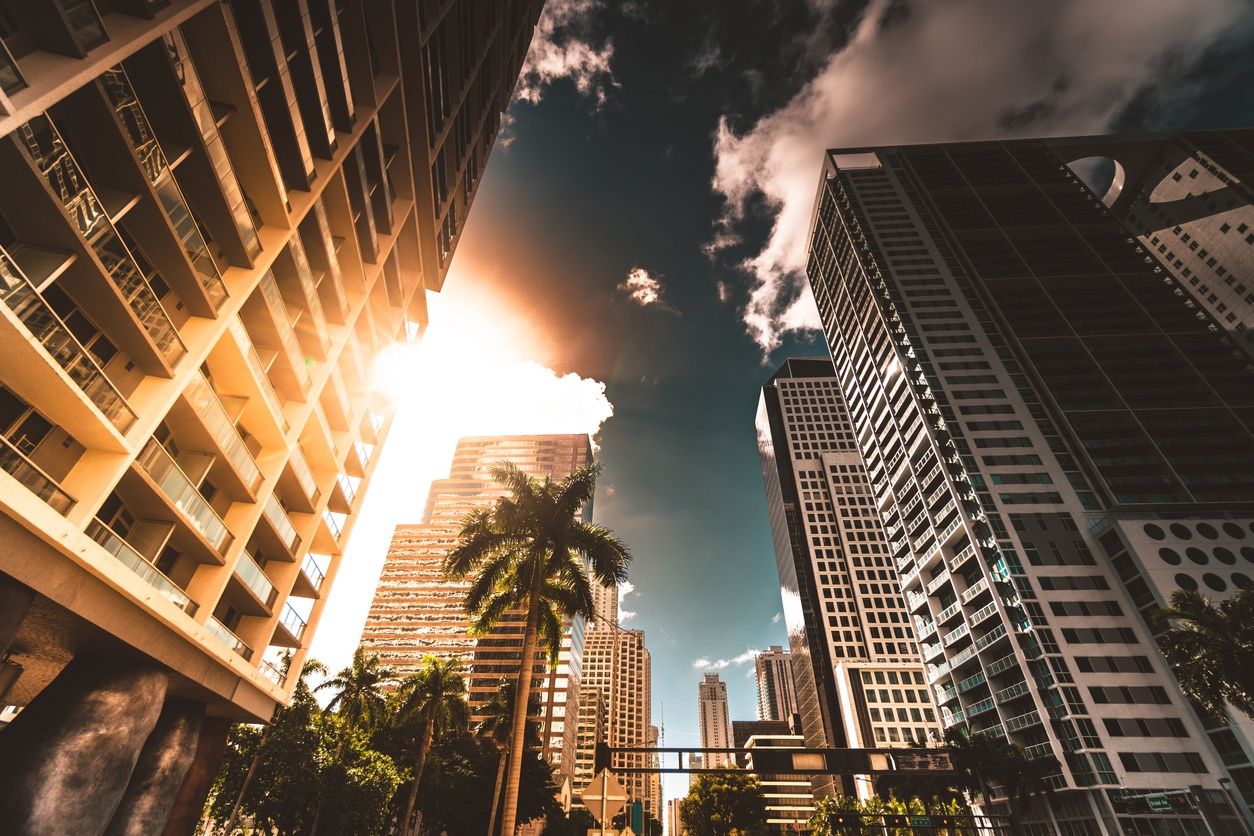 What to Do in Downtown Miami
So many ideas spring to mind. We have already indicated what Downtown culture offers because of its museums, park, and centers for performing arts. Let us now look to dining, shopping, and nightlife.
Dining in Downtown
Downtown Miami dining is special. The mix of culture is something many newcomers find intriguing. Fooq's is a perfect example. Fooq's is hip and casual serving a mix of Mediterranean and Persian food. Compare it to Il Gabbiano, which is a textbook, old school Italian fine-dining restaurant which serves the best of everything. Guests are spoiled by both the food and the waterfront views.
Bouloud Sud is another special place to dine, especially for those who may have just arrived from New York. Chef Daniel Bouloud's New York restaurant now has a southern relation. For oriental flair with a Russian twist, visit Novikov Miami. The Japanese-Chinese inspired menu serves delicious food topped with caviar and truffle. Contrast Novikov with Manna Life Food's special, home-made, gluten-free, organic delights. And to conclude our selection of Downtown Miami's restaurants we suggest Niu Kitchen for true Catalan cuisine or visit Soya and Pomodoro for homemade dishes and a delightful evening of live jazz.
Shopping in Downtown
The jewelry stores are still here of course, but the department stores have moved out to the malls. Downtown shopping is now boutique and specialist. The WorldCenter's retail offerings will be immense, so watch this space. In the meantime, here are a few examples to ponder. Neushop sells 100% Peruvian cotton tops because "Tanquis is softer than the more usual Pima cotton thread." For guys looking for inspiration that want to experiment with clothing styles and labels, visit Supply and Advise.
For jewelry, Freddy's is in the Seybold Building, America's second largest jewelry center, selling famous brands like Tacori as well as their own designs. Buchwald Jewelers has a fine selection of new and pre-owned Swiss timepieces, wonderful bespoke accessories, and beautiful diamond rings.
Clubbing in Downtown
Downtown's nightclubs have always been on the international map. There are now cocktail bars such as The Corner and Lost Boy, and rooftop bars such as Area 31 and Bloom Skybar, where great company, crafted drinks, and sunset views mingle and merge. Do you want to dance? Then Club Space is a 24-hour disco featuring world-class DJ talent to keep the vibe going.
E11even has been described as "insane, ridiculous and dazzling" all at the same time. And they serve breakfast burritos to their serious clientele who are still there at 6.00 am! Hagg fans know the song, but high energy dancers know Mama Tried is their "dive bar with attitude."
And to cap it off, Downtown is getting its own brewery on 1st Street. Biscayne Bay Brewing will offer small batch and experimental beers in its 6,200 square foot tap room. Just the place to wind down after a hard day's work.
Schools in Downtown Miami
As you would expect, there are not many in Downtown Miami itself. For preschoolers and kindergarteners, there is The Learning Experience where S.T.E.M. activities, learning a second language, sign language, and getting involved in sports, drama, and music focus on children's intellectual development. The New World School of the Arts is a public high school and college focusing on visual arts, dance, theater, and music.
"Enrolling Foreign Students in Miami Public Schools"
The Best Thing About Downtown?
Downtown Miami has reinvented itself, and the revolution continues. From WorldCenter to luxury residential real estate, from boutique stores to internationally-inspired fine dining, from "insane" nightspots to cool and calm cocktail lounges and a new tap room, and from the new Brightline Miami Central Station to the futuresque heliport and skyport, Downtown Miami has it all and is making the best of it all. To learn more and to discuss your plans, please just click here to contact us.