South Beach, or SoBe as everyone calls it, is famous for so much; its architecture, dining in restaurants owned by some of the best chefs in Florida, its fantastic nightlife, world-class cultural events, luxury real estate, and totally international boutique shopping. SoBe includes Palm, Hibiscus and Star Islands, as well as Belle Isle. The southern tip of SoBe, the seven-block area south of Fifth Street known as SoFi, is the jewel in the crown. It is the most luxurious neighborhood in the city of Miami Beach. Everything about SoFi reflects its uniqueness.
What to Expect in South Beach
Quality, luxury, excitement, entertainment, history, and culture are the words everyone uses. SoBe is renowned for its Art Deco district. Visitors and residents alike enjoy the daily guided tours, the annual street parades, and the cultural events that draw in so many people to SoBe. The entertainment and nightlife must be seen to be believed since they offer so much more than many newly-arrived residents expect.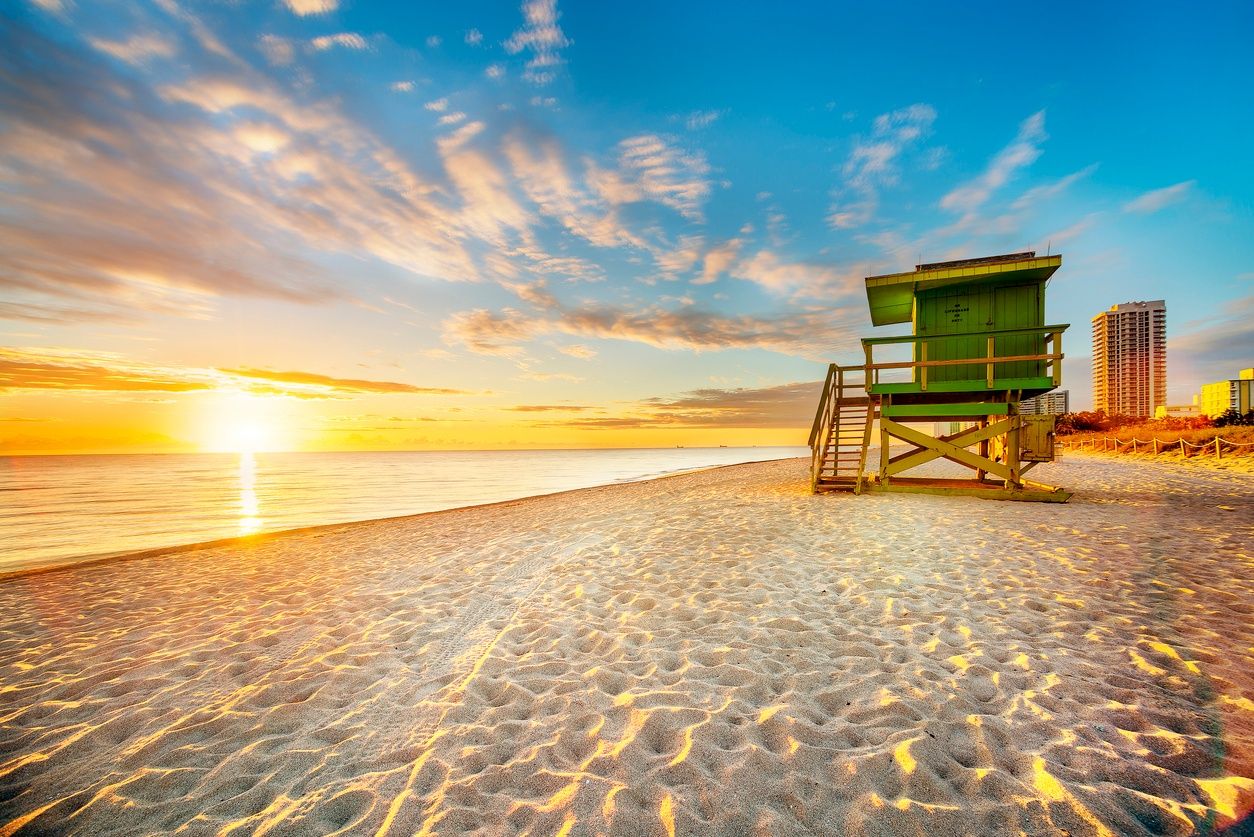 Such a busy neighborhood means that parking may be difficult, but it is so easy to get around. Expect to walk to the theater and ballet performances, or to movies, clubs, restaurants, parks, and to the beach. Chauffeurs drive many residents to their evening destination and many also take the loop trolley service with its ten-minute pick-up schedule during the day.
SoBe is busy, active, fun, and always introducing something new. The city is continuing to develop the Beachwalk; phase II is under construction. New residents can also expect to relax and be surrounded by nature in South Pointe Park or the turquoise waters of Biscayne Bay and the Atlantic.
SoBe's Vibe is luxurious, active, peaceful, fun and uplifting. All resident have to do is to decide which side of the vibe they want to make the most of on any day or week.
The Art Deco District
The world's largest collection of Art Deco, Mediterranean, and Streamline Moderne buildings capture the spiritual essence of SoBe. Henry Hohauser and L. Murray Dixon were the New York architects responsible for much of this iconic area. Park Central Hotel on Ocean Drive is one of their greatest creations. Miami Beach U.S. Post Office is an understated "deco Federal" building until one steps inside and sees the huge frieze, starburst ceiling and brass detailing. Cameo Nightclub is spectacular at night with its neon lights outside and world-class DJs driving the entertainment inside.
The Webster, another of Hohauser's Art Deco masterpieces, is a hotel turned luxury boutique on Collins Ave offering a world-class collection of Parisian-designed fashion for their very choosy clientele. The Tides on Ocean Drive, with its porthole windows, is the tallest Art Deco creation at 12 stories. The Marlin Hotel is now one of Miami's top recording studios. The Clevelander is only one of Albert Anis's 70 Miami Beach projects. It is "total glam" and recent renovations included a superb outdoor pool and bar area for SoBe's more colorful residents.
The Art Deco district's beauty, graceful designs, and exceptional entertainment, commercial, and shopping opportunities are at the true heart of South Beach. It has since inspired many other world-famous architects and designers to create different, modern and even more high-end real estate in the form of South Beach luxury condos.
Culture in South Beach
Cultural activities are so important to everyone. South Beach has the simple and every day, such as yoga mornings on SoFi beach to outdoor evening jazz sessions, and tours of the Art Deco district by certified historians. Española Way is more than a pedestrian boulevard famous for its sidewalk cafés. It also offers salsa lessons and flamenco shows.
The Jewish Museum explores 200 years of Florida's Jewish cultural heritage and legacy. Wolfsonian-FSU's permanent and traveling exhibitions explore the many ways that art and design helped to shape our world of today. The World Erotic Museum has it all – as in thousands of years of art, artifacts, and toys addressing intimacy in all its aspects. The Bass is another haven for contemporary art displays by internationally-known artists.
The New World Symphony and New World Academy puts on performances that draw audiences from everywhere. Their mission is to prepare great musicians to take their place on the global stage. The Colony Theater is recently renovated and is home to some of the best musical, dance and comedy performances around. Its more traditional theatrical productions are equally well-known.
Miami Beach Ballet is exceptional. It trains young dancers to become leaders in their field and puts on performances from its repertoire of approximately 100 ballets. The troupe has staged 12 world premiere performances.
Art Basel Miami
Art Basel is one of the world's greatest events of its kind. The three annual events are held in Switzerland, Hong Kong, and Miami Beach. Every December, Miami Beach's hosts over 4,000 masterpieces by the world's best established and newer artists. 200 galleries from five continents present the works of their best creationists. The largest pieces of artwork, as well as film and other productions, is held in Collins Park and Soundscape Park. Presentations, discussion panels, and talks by world-class experts add to the event, so the public and special invitees can enjoy, learn, invest, and be inspired during Art Basel.
Shopping in South Beach
South Beach offers everything to enhance a lady's and gentleman's lifestyle. Lincoln Road now boasts the new Sephora store sitting alongside the established stores on this pedestrian mall. The 6,000 square foot Sephora store will be one of the largest in the whole of South Florida offering, as well as private consultations, a full display of over 200 brands such as Fenty, Huda Beauty, La Mer, and Tarte.
Bal Harbour Shops in SoFi is a superb open-air garden spot featuring cafés, salons, and an art gallery, as well as a Saks Fifth Avenue, and a Neiman Marcus. Boutique stores featuring the names one would expect are here to meet every taste and style: Celine, Gucci, Versace, Prada, Biscote, Chanel, and the German design house Escada. To cap it off, shoppers will also find the only complete Fendi shop in South-East Florida.
Dining and Nightlife
SoBe satisfies every taste. Great bakeries, some of the best bars, and superb restaurants wait to be discovered. Stubborn in SoFi offers relaxed comfort and excellent cuisine. Upland Miami, also in SoFi, is best described as merging the West Coast's ingredients with the East Coast's focus on detail and service. Red, the Steakhouse is a no-nonsense meat lover's mecca. Joe's Stone Crab has been cracking claws in SoFi for more than 100 years and is still waiting for its equal to come and compete. Stiltsville Fish Bar to the north, in SoBe, has an excellent menu based on locally caught fish. Macchialina's Italian-inspired dishes are prepared by Chef Pirolo, and Byblos Miami is another Mediterranean-lover's delight. The list of fine restaurants is almost endless. Let us now take a peek at nightclubs and bars.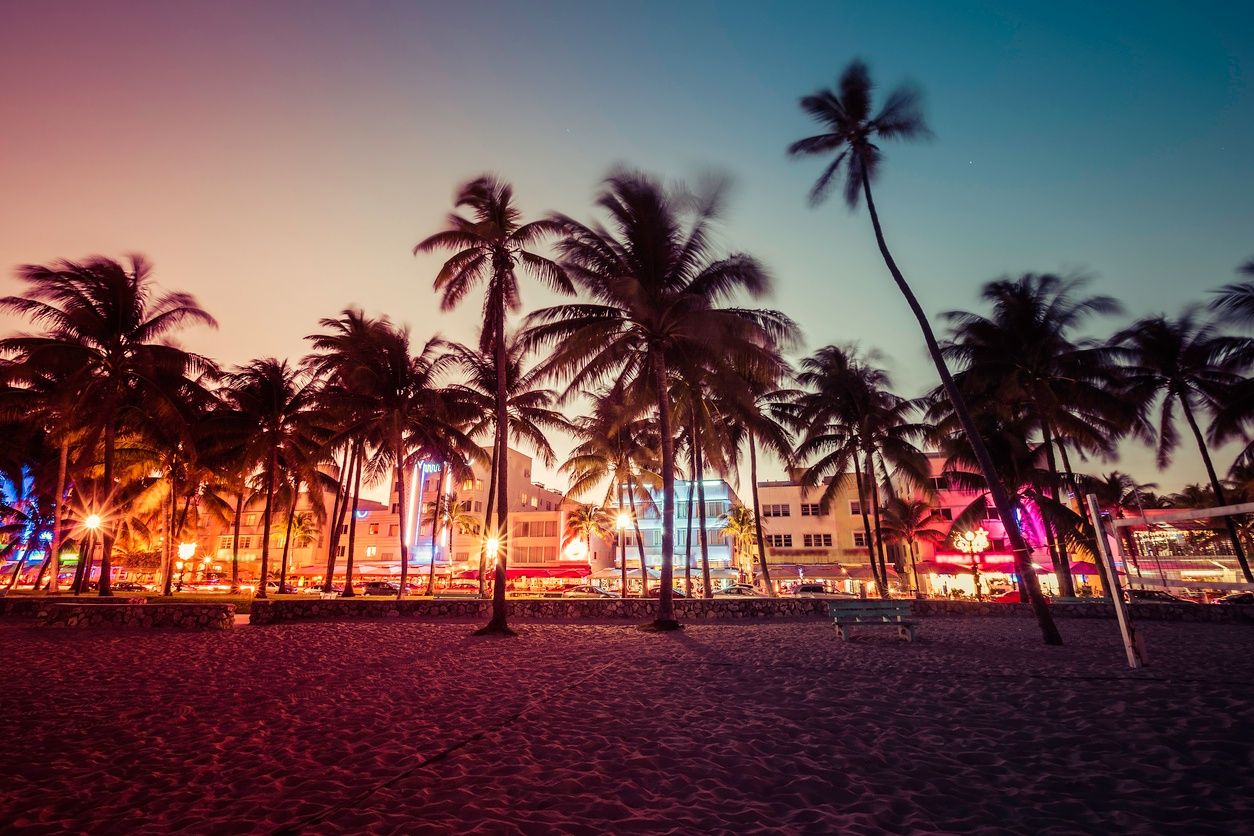 LIV is one long music video – or it appears so – as the lights and the music enthrall its clientele. Sweet Liberty is one of the best bars in the whole of Miami, not just South Beach. Its cocktails are so well matched with the seafood and American bar snacks. Employees Only is another quintessential South Beach cocktail bar. Palace is a world-famous drag bar. Ricky's South Beach was created to satisfy the inner-child and the outer-adult. Basement is a nightclub that is as satisfying and fun as it is bizarre.
In a nutshell, whatever kind of restaurant, bar, or club you want, you will find it here in this Miami neighborhood.
South Beach Real Estate
Luxury real estate architecture and high-end real estate interior design all merge into the most delectable South Beach condos currently available. 1500 Ocean Drive offers all the luxury of a 5 Star resort coupled to the intimacy of a beautiful private home. Monad Terrace is another perfect example. Its 59 apartments incorporate honeycomb glass technology to reflect away the sun's heat and preserve the delight of those glorious Biscayne Bay views.
Il Villaggio, also on Ocean Drive, delivers luxury, comfort, and convenience to its residents. On the ground floor, the Shoppes at Il Villaggio include 16,000 square feet of boutique-style shopping, including a branch of Joop. Our fourth and final example of Miami Beach real estate is W Hotel and Residences on Collins Ave. It comprises 500 luxury condo-hotel suites. The apartments range from one-bedroom to beach bungalows and penthouses.
South Beach Schools
As wealthy families live and thrive on South Beach, the school system, both public and private, is well-funded, well equipped, and staffed with dedicated specialists who have ensured the schools not only achieve award-winning levels of excellence but offer specialisms found in few other neighborhoods.
South Beach Elementary, for example, is an award-winning public school. Fusion Academy and Mind School are two of the exceptional private institutions where one-on-one tutoring is readily available in, many subjects. This includes, for example, Mandarin Chinese.
"Enrolling Students in Miami Public Schools"
What is the Best Thing About South Beach?
Many say the best thing is the waterfront lifestyle, the cultural opportunities, and the superb entertainment, all of which are enjoyed just steps from the luxury condo. And all of it is an easy commute to the office in Downtown Miami, Brickell, or Coral Gables.