South Beach's South of Fifth neighborhood, or as the locals call it "SoFi" is a small neighborhood that extends from South Pointe Park north to Fifth Street. Surrounded by water on three sides, the multi-million dollar ultra-luxury high rise apartments along the waterfront offer some of the best views in Miami. The gorgeous views coupled with world-class dining and pedestrian friendly streets attract wealthy executives and celebrities who own first and second homes in SoFi. Condos South of Fifth Miami Beach trade at some of the highest prices on the beach.
What to Expect
With luxury high rises, boutique low rise residences and hotels, South of Fifth is an exclusive enclave. It has easy waterfront access and beautifully manicured parks. The 17-acre South Pointe Park lies along Government Cut, a strip of water that separates SoFi from Fisher Island. This coveted neighborhood retains its residential feel, yet still has grown into a hotspot for upscale dining, bars, and art galleries.
The Vibe
Thinking of South Beach conjures up images of the hustle and bustle of vibrant nightlife, art deco, and constant action. South of Fifth is more relaxed and peaceful than the continuous stimulation found further north. Residents enjoy some restored art deco buildings and rich culture. but overall South of Fifth retains an old-beach feeling with much more of a community vibe.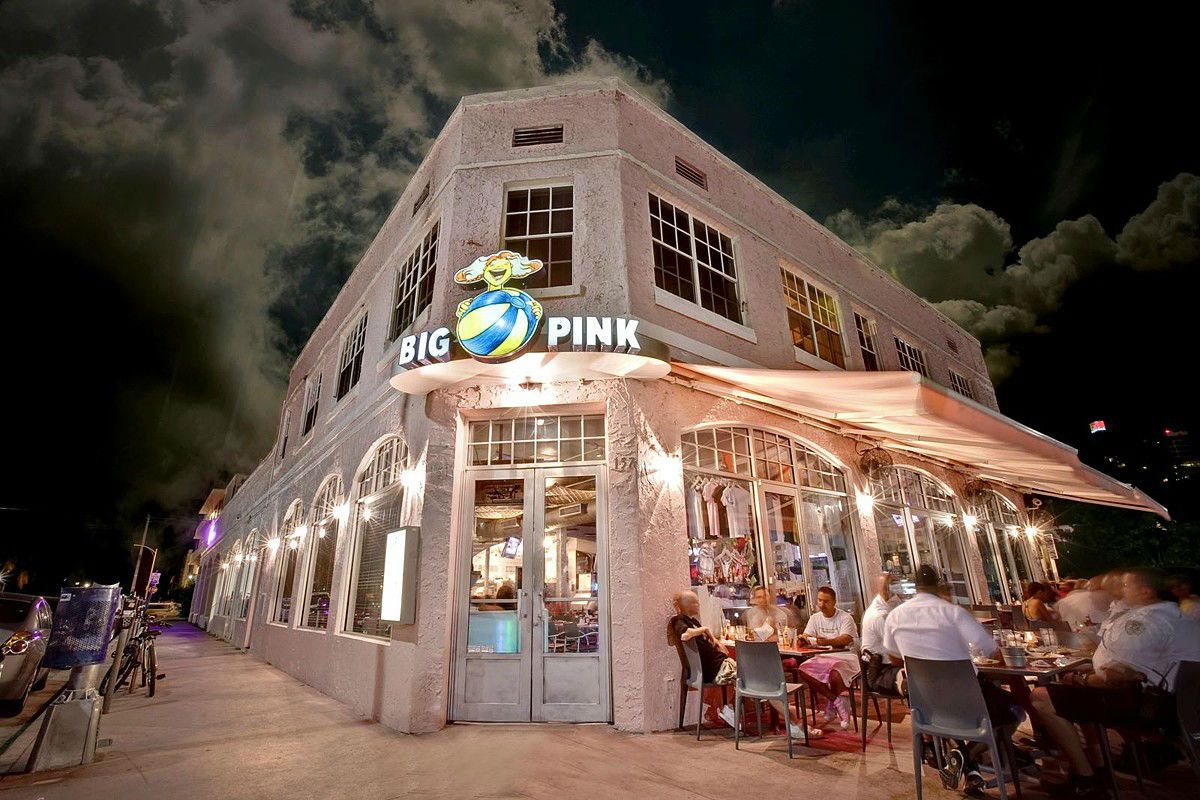 Lifestyle
South of Fifth attracts buyers and renters who want an exclusive and ultra-luxurious lifestyle. Residences have all the elite amenities including pools, private elevators, concierges, spas, and much more. South of Fifth residents enjoy an active lifestyle because of its walkability. The neighborhood is only four blocks across at its widest point. Miles of walking paths make SoFi pedestrian friendly. Homeowners, renters, and visitors can take a sunset stroll, enjoy a walk to fetch some morning coffee, or walk to one of several restaurants, cafes, and bars in the area.
Shopping and Restaurants
Part of what helps South of Fifth retain its residential feel is its lack of retail shopping establishments. Residents will have to head north of 5th Street for a mall or grocery store. They, however, have access to one of the best farmers' markets in the area which is held at First and Alton each Saturday from 9:00 a.m. to 2:00 p.m.

Dining options continue to grow in SoFi, but world-famous Joe's Stone Crab, which opened in 1913, remains a local favorite. World-class restaurants such as Red the Steakhouse, and Prime 112 are located in SoFi as well as a wide variety of other restaurants to suit all tastes. We love watching the cruise ships go through Government Cut while imbibing or feasting on the best steaks at Smith and Wollensky.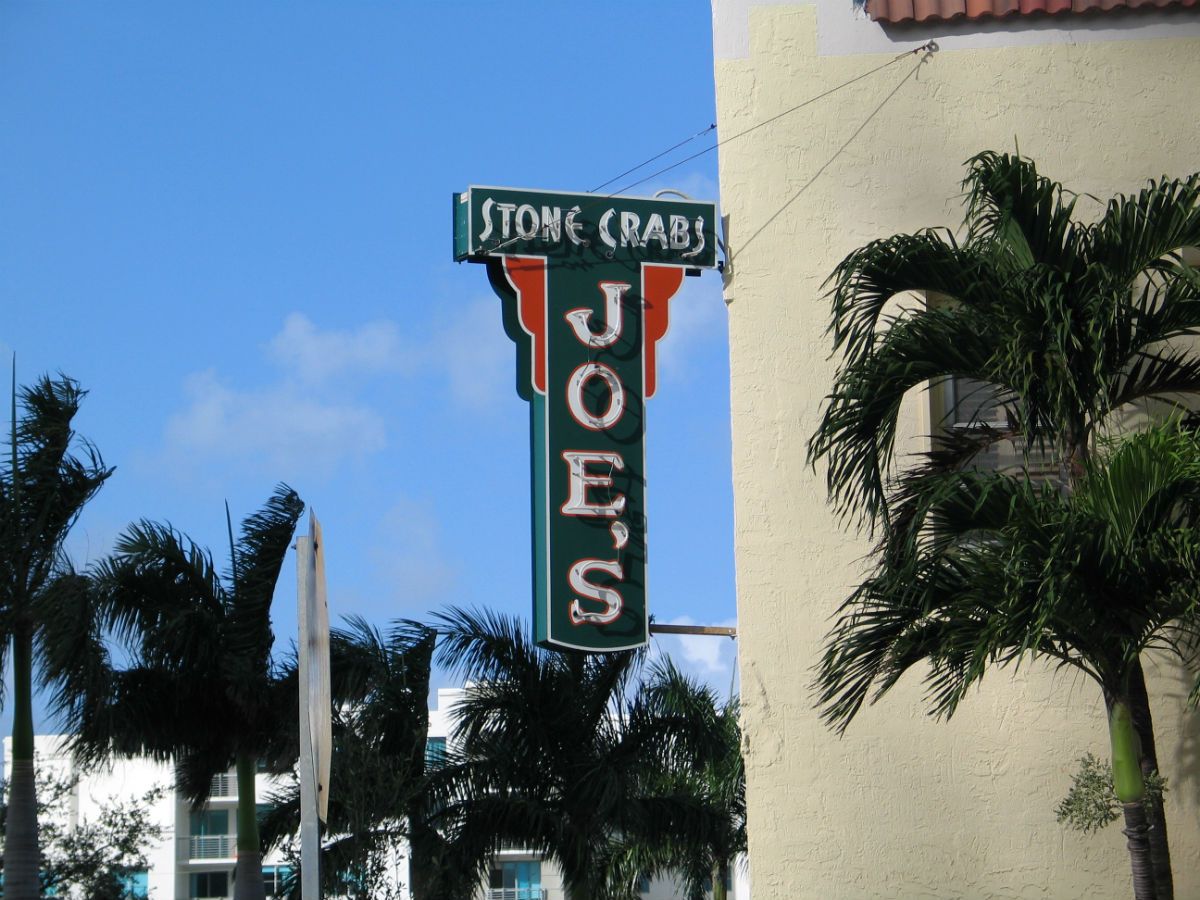 Culture
Miami and Miami Beach exude culture around every corner. This is especially true in South Beach where the arts are woven into the fabric of the neighborhoods. Residents will find theaters, orchestras, galleries, live music, events and festivals nearby. South Beach, including SoFi, is also a historic district that celebrates art deco architecture from a from a previous era. The Williams McCall Gallery in SoFi is famous for exhibiting artists from all over the world.
Top Buildings South of Fifth
SoFi's emergence as a relaxing residential area near the beach make its full services buildings some of the most coveted high end real estate in the world. Here are some of the top buildings South of Fifth:
Apogee—

Located near the Miami Beach Marina and adjacent to Government Cut, the exclusive Apogee South Beach is home to 67 residences. The building rises 22 floors that range from 3,149 to 4,227 square feet. Condos at Apogee Miami Beach for sale trade at some of the highest prices on Miami Beach. The building, which includes elite amenities such as private elevator access for each residence, sits on a reflective pool giving the appearance that it floats on water.

Continuum North and South—Nestled on 12 acres of oceanfront property, this gated community consists of two towers at Continuum South Beach. It is home to 521 residences that range from 1,200 to almost 5,000 square feet. Amenities at Continuum condo miami include a private tennis club with three courts, full service beach club, spa services, heated whirlpools, and cold plunge pools. Continuum condos for sale trade at some of the highest prices on the beach.
Murano at Portofino—The three-tiered Portofino Murano condo Miami Beach opened in 2001 with 189 units on 37 floors. Located directly on Biscayne Bay, residents have a private beach club with a saltwater pool. One of the most exclusive buildings in SoFi, residents enjoy elite amenities including valet parking, tennis courts, a fitness center, and more.
Murano Grande—

Built in 2003, this three tower complex has 37 floors that are home to 270 two to four bedroom residences. Murano Grande Miami Beach features a bayfront pool and spa, lighted tennis courts, poolside service, and a fitness center.

Icon South Beach—

Completed in 2005, the Icon South Beach condo has a distinctive S-shape that makes it stand out on the SoFi skyline. The building's 40 stories and features 289 one to six-bedroom residences in nine different floor plans. It's 9-foot high ceilings and expansive terraces with incredible views make it a great place to call home.

One Ocean South Beach—One Ocean Condo Miami Beach is located in the heart of SoFi. Although it's not on the water, it's ultra luxurious amenities rival, and in some cases outdo nearby waterfront properties. Residents at One Ocean Miami condo enjoy stunning ocean views from one of its 50 residences. All the newest technology and an exclusive membership to a private beach club are some of its best amenities.
Glass—

This luxury boutique building has only 10 residences on 18 floors and boasts 6-star service. Each residence occupies its own floor and is enclosed in glass. Glass opened in November in 2015 and is the last high rise to be built in SoFi because of new building restrictions. It has fantastic views of the Atlantic Ocean from its highest floors.

Three Hundred Collins—

For the minimalist, 300 Collins is a

collection of luxury condos designed by Thomas Juul-Hansen and inspired by the timeless beauty of Miami Beach. Residences balance city living and cool tranquility. Three hundred Collins is one of the most sophisticated condos south of fifth miami beach.

Housing Market
Condos South of Fifth in Miami Beach and South of Fifth apartments are some of the most desirable luxury homes in the world. With restrictions on high rise construction, South of Fifth real estate has a limited number of available luxury condos South of Fifth. We expect this area to have a scarcity of units for sale in comparison to many of the other areas of Miami. Because this area is fully built out, buyers and investors need to buy an already existing unit as pre-construction units are now rare.
"Moving to Miami: The Ultimate Guide"
"Miami's Best Neighborhood's to Live or Invest"
K-12 Schools
The South of Fifth neighborhood does not have any K-12 schools—public or private. Children who live in SoFi may attend South Pointe Elementary through 5th grade, Nautilus Middle School through 8th grade, and then Miami Beach Senior High School beginning in 9th grade. Those seeking private schools will find a handful of parochial and Montessori schools in Miami Beach.
The Best Thing about South of Fifth
Residents in the South of Fifth Miami Beach neighborhood can enjoy a relaxed, residential beach-community vibe while being minutes away from all that South Beach has to offer. South Pointe Park and outdoor areas South Beach is a lively hot spot with glamorous nightlife, Art Deco architecture, an international vibe, and countless iconic restaurants and bars. With South of Fifth being steps away from the action of South Beach, homeowners have the best of both worlds.
Contact us with your inquiries about Miami luxury real estate in the South of Fifth neighborhood.