Recent trends in Miami's luxury housing market have created the perfect storm for luxury property investors who want to buy rental properties and for local buyers who want to own a little slice of paradise in one of the world's most cosmopolitan coastal cities. Apartments in Miami are much less expensive than in other global cities. According to the Prime International Residential Index(PIRI) 100, Miami's luxury property market grew 2.2% in 2017 continuing decades of upward growth. Further, the economic landscape in Miami continues to draw buyers and renters. It has the second fastest job growth of all metro areas in the United States. Additionally, corporate executives ranked Florida the number two state to do business and Florida is in the top five states that have the best tax climate.
Miami Square Foot Pricing vs. Other Global Cities
In addition to the great cultural activities that residents of Miami enjoy, buying luxury property in "The Magic City" is a bargain compared to other global cities. Among luxury penthouses that sold globally in 2017, the price per square foot in Miami was $1250. Comparatively, new and resale penthouses in Hong Kong, London, Sydney, and Manhattan sold from anywhere between $4738 and $16,966 per square foot. In the first half of 2018, resale penthouses in Miami sold for $2605 and $3563 per square foot while resale penthouses in New York sold for $8152 and $9230 per square foot.
When comparing the average prices per square foot of luxury homes across the globe, Miami remains a good buy for investors and residential buyers alike. The typical luxury property in the Miami area sells for about $640 per square foot. Other global cities have average prices that are much higher:
$4900 ppsf Hong Kong
$2574 ppsf London
$2235 ppsf Naples, Florida
$2065 ppsf New York
$1571 ppsf Rome
$1362 ppsf Paris
$1156 ppsf Toronto
$1086 ppsf Stockholm
$958 ppsf Vancouver
$948 ppsf Zurich
$914 ppsf Los Angeles
A division exists among Miami apartments for sale among Miami Beach and barrier island properties and those which are Miami coastal mainland properties. Although Miami Real Estate is generally a bargain in comparison to other global cities, Miami coastal mainland properties are a steal at $264 per square foot compared to Miami Beach's reasonable $705 per square foot. Here is the price per square foot breakdown of condominium sales for each of the area's submarkets as of July 2018:
Miami Coastal Mainland Sales
Aventura ($265)
Downtown ($231)
Coconut Grove ($536)
Coral Gables ($384)
Brickell ($420)
Miami Beach/Barrier Island Sales
Sunny Isles ($511)

Bal Harbour ($919)

Bay Harbour Islands

($268)
Surfside ($378)
North Bay Village ($248)
North Beach ($419)
Mid-Beach ($500)
South Beach ($886)
Key Biscayne ($852)
Fisher Island ($1,352)
When considering Miami coastal mainland, Miami Beach, and barrier island condominium sales in the second quarter of 2018, luxury residences sold for an average of $1426 per square foot on Miami Beach and barrier island properties, while luxury condos on the coastal mainland averaged $491 per square foot, once again revealing what a bargain Miami is compared to other global cities.
Miami Apartments For Sale: 10 Reasons to Invest
Sunny South Florida
The world's luxury home markets include many beautiful cities with picturesque landscapes, world-class dining, thriving art scenes, and culture abound, but Miami takes the cake for warm-weather locales. Snowbirds who want to get out of cold winter climates to a second home, as well as sun-worshipers who cannot imagine living in a cooler place, flock to Miami's tropical climate. On average there are almost 250 sunny days per year in Miami to enjoy the beaches, the parks, and spending time outside. It's exceptionally drier and cooler in the winter months with average daily low temperatures that don't drop below 65 degrees Fahrenheit. The hot summers are perfect for relaxing by the pool or exploring the area's beaches. Golf enthusiasts and boat enthusiasts will be in heaven year round.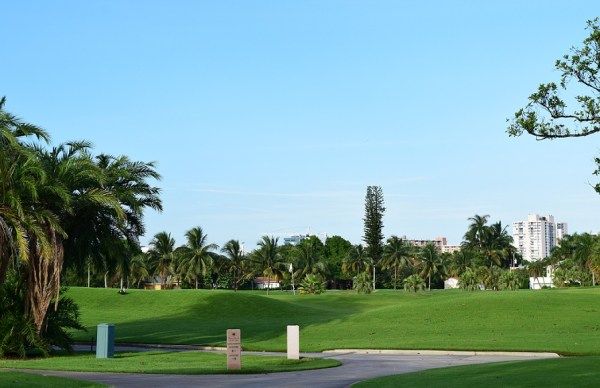 Location, Location, Location
Investing in Miami apartments for sale comes with a sizeable amount of a potential upside because of its geographical location. Aside from the aforementioned weather, Miami's coastal location makes it an important air and sea hub for North America. In an age of globalization where multinational business dealings are commonplace, Miami offers ease in terms of global travel.
Miami International Airport is a gateway to the Caribbean, Central America, and South America, but those who travel regularly to Europe and beyond have a wide variety of options. MIA added the most international routes of any airport in the U.S. in 2016 and 2017; they hope to offer direct flights to Asia in the coming year. When schedules don't work out at Miami International, nearby Fort Lauderdale International Airport also offers an array of options and connections, including nonstop service to London on British Airways and service to the Middle East on Emirates. Each of the major American legacy carriers fly in and out of both airports.
The Port of Miami, known as the "cruise capital of the world," serves most major cruise lines including Royal Caribbean and Princess, as well as luxury lines such as Seabourn and Regent Seven Seas Cruises. The Port of Miami is the largest passenger port in the world, with more than five million people cruising per year, and one of the largest cargo ports in the world. Miami's place as a transportation hub contributes to its elevated status as a world-class commercial and entrepreneurial hub where people want to live and do business.
Miami Property Appreciates in the Long Run
Over the last few decades, Miami's exponential growth has led to the continued appreciation of luxury real estate properties in the area—a trend that continues today. Since 1993, condominiums have appreciated 223%, an average of 9% per year. In terms of rentals, the vacancy rate remains very low in the Miami area. Since 2006, the average vacancy rate for the Miami area is a little over 3%, allowing investors who rent out properties to continue to earn rental income in the long run.
If you are considering purchasing Miami apartments for sale or other luxury properties in Miami, contact one of our Miami Realtors .
Miami Real Estate News:
"Relocating to Miami: The Ultimate Guide"
"Best Cities to Invest In Rental Properties in 2019"
"Why You Need a Highly Experienced Real Estate Agent in Miami"
"These New Construction Miami Condos For Sale Will Change the Skyline in 2019"