Warren Buffett said it best, "Price is what you pay, value is what you get . . . It is wise to be fearful when others are greedy and greedy when others are fearful."
Some recent reports on real estate in New York City have made some people fearful. When we look at the broad picture and the overall statistics in those reports it is fairly clear as to why those people are fearful, however, one must dig deeper to understand the whole story.
Manhattan buyers remained cautious in the 3rd quarter 2018 due to concerns over the new tax law (FN1) implemented at the end of 2017, despite a very strong economy, record breaking stock market, and still relatively low, although rapidly increasing, interest rates.
Manhattan real estate is seldom in a buyers market, so if you interested in a safe long term investment, now may be the time to buy. This is not going to be a prolonged event or repeated any time soon. In fact, during Q3, the high end of the market (>$5M), which began a correction in 2016, started to bounce back somewhat, as discussed below.
Headlines Don't Tell the Whole Story
While headlines regarding the quarter have been concerning, they don't tell the entire story. We need to look at what is happening today in the market and not 1, 2 or 8 quarters ago, which is what the quarterly market reports usually focus on. If you look at the number of Contracts Signed in the quarter, a leading indicator, this quarter was roughly the same as the same quarter last year.
Signed contracts in Manhattan showed a slight 1% decrease over the number signed in Q3 2017.

The best performing segment in terms of contracts signed was $5M - $10M (which saw a 30% increase in contracts signed primarily driven by sales at two new development, The Belnord and 100 E 53rd).

The second best segment was $10M+, which saw a 10% increase in activity.

While we won't know what units are under contract for, prices these units will be ultimately traded at until they close and are recorded, which could be many months from now, the bounce back in activity from a prolonged slumber is reassuring. For sure, discounting played a role in these sales.
Closed sales in the 3rd quarter 2018, however, show a different picture. When looking at closed sales, you are assessing only units that closed in the quarter, regardless of when the contract was signed. In the case of New Development, that could have been 3 years ago in some instances. Therefore, closed sales info can be somewhat dated, albeit still good information to capture trends.
Overall closings in Manhattan fell 8% (although up 5% over Q2 2018)

New development closed sales tanked, with a drop of 37%. This led some developers to significantly discount new development prices on those buildings that were overpriced to begin with or outside of the most prime in demand neighborhoods. Core Group reported the average new development discount at a near record 14% in the quarter, up from 8% last year.

Buyers driven away from the lofty prices of new development turned to resale condos, which increased 2%, while coop closed sales declined 8%.

Inventory in the quarter grew significantly, at 13%, which will result in longer future marketing times.

Resale coop inventory rose the most at 26%, while resale condo inventory rose 4%. New development inventory was down 5%.

The average price of a condo was $2.66 million, down 2.3%. The average price per square foot for resale condo units declined 5%.

The average price of a new development was $4.33 million while new development price per square foot rose 4%.

The average price per square foot for the luxury market (top 10% of sales) rose 2.7% and the luxury entry threshold fell to $3.85 million.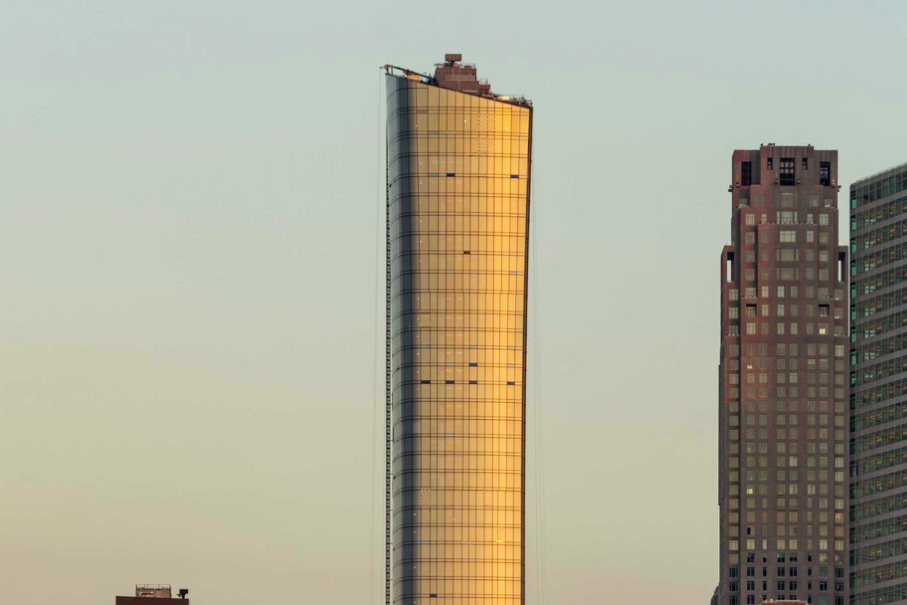 Photo credit: 111 Murray
The Macro Environment
The Dow and NASDAQ are riding high. Profit-taking may well make prices fall but, regardless of talks about international trade wars, stocks are high, and profit-taking looks very attractive.

Unemployment rate is down, and, statistically, the USA has full employment. Full employment encourages spending. Spending by consumers generates more profits for stockholders.

Deregulation is in full swing, so business development is very likely to continue on its upward drive.

There is no credit bubble, but the Chairman of the Fed says interest rates will go up incrementally through 2019. Higher interest rates encourage buyers to take out fixed-rate mortgages sooner rather than later.

High growth rates across the economy tend to make people wonder how long it will all last, so many hold back on major purchases. Economists, today, say there is no credit bubble on the horizon, so the consumer-driven economy looks sound.
Why we are confident in Manhattan Real Estate
To sum it up, we feel that this is a pretty good buyers' market to be in, especially compared to 2008.
With sellers finally negotiating, buyers now have power

Interest are relatively low historically

The economy is booming

Deregulation is in full swing

Lowest unemployment in 69 years

New York City has the highest employment level in 50 years and NYC Industry is now well diversified outside of just finance

No Credit Bubble like 2008; Banks have tough requirements and do their due diligence

Company profits have never been higher, especially with the new low rate of 21%

Overbuilding in urban markets is generally absorbed quickly
Drilling down into the detailed numbers suggests New York City real estate market is strong. Most people will read the broad reports, but the astute buyer will listen to real estate specialists. To paraphrase Warren Buffett said when others are fearful this may just be the right time to buy in NYC.
For a further discussion schedule a time to chat with me by clicking on my name.

Warmest regards,

Anthony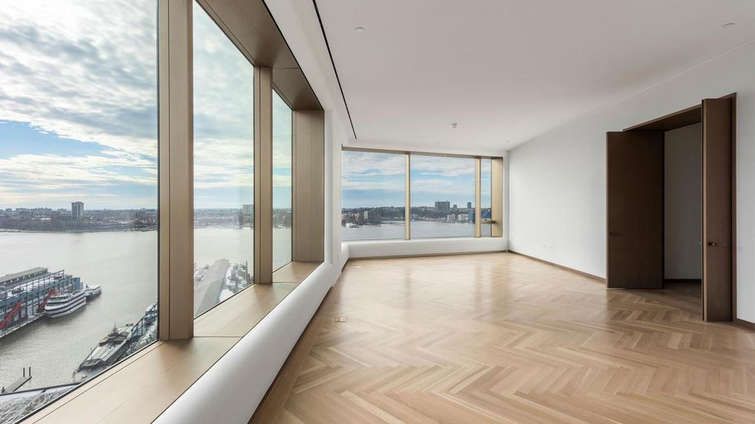 Photo credit: 551W21
Related content: