We have been very vocal about our excitement that Park Loggia, a new condo building in NYC, will be ready for occupancy by the end of the year. Since our office is very close by at West 67th and Columbus Avenue, we have been watching this building with great interest for the last couple of years. Now that the scaffolding has come down, we are super excited that Park Loggia has almost come to fruition.
Developed by AvalonBay Communities, The Park Loggia at 15 West 61 Street, is on the site of the old American Bible Society which had an address of 1865 Broadway before moving from New York City to Pennsylvania. At 32-stories tall, the Park Loggia NYC will have 172 condo units, with a mix of mostly 1-, 2-, and 3-bedrooms, with 1 bedrooms starting at $1.65 million, 2 bedrooms starting at $3.1 million and 3 bedrooms starting at $5 million.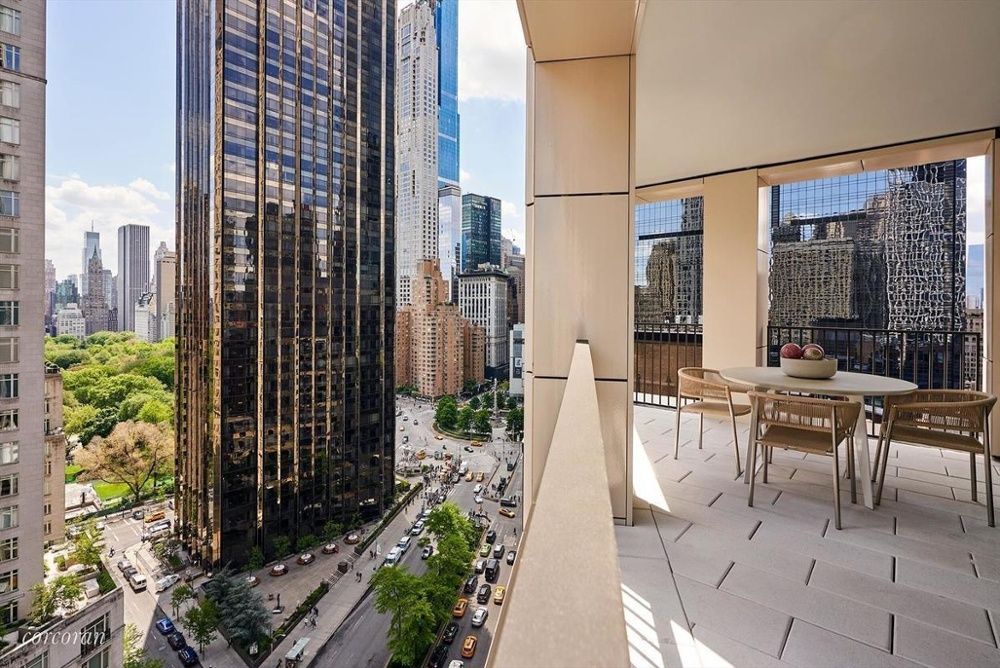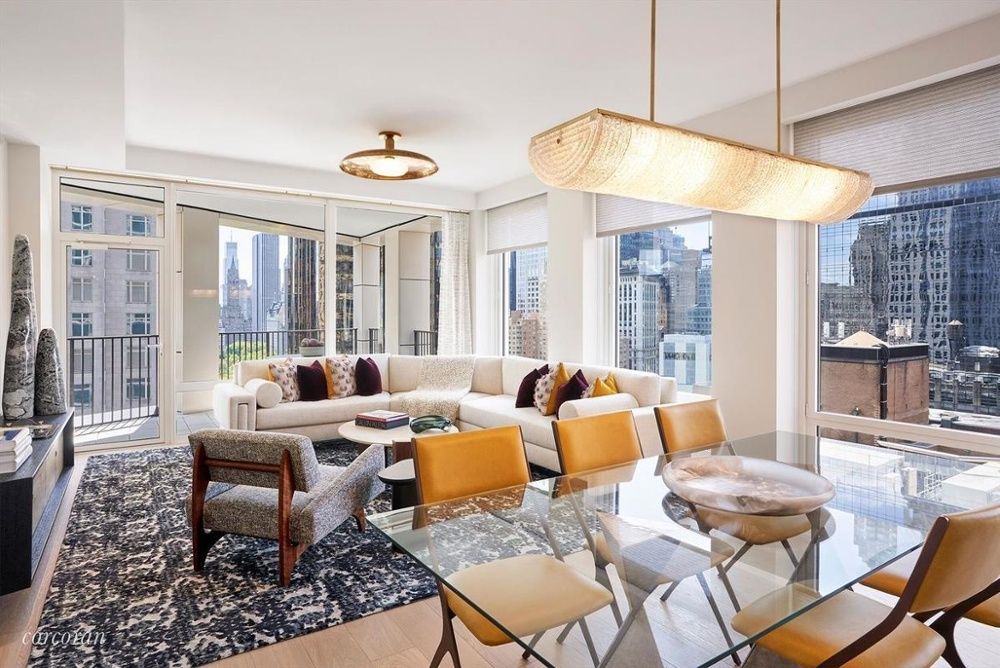 This handsome building, with tons of oversized windows and a glazed terra cotta facade, derives its name from Central Park, which is a one minute walk away, and the Italian word Loggia. Loggia, in architectural jargon, means a covered outdoor living room that is part of the building's structure. At Park Loggia, Central Park can be seen from the east-facing unit and their loggias, which range from 154 to 357 square feet.
Our clients are always obsessed with Central Park! They always tell us that they want to buy a condo "close to Central Park" or "with a Central Park view" and, of course, at the end of this discussion they throw in that they want to buy a "in a new development". Unfortunately, their budgets don't often add up to their desires.
At the latest new developments in the neighborhood, for example, such as Central Park Tower, entry level pricing is approximately $7 million for a 2 bedroom with a city view, and $14 million for a Central Park view condo. Accordingly, the prices at Park Loggia, while not inexpensive, open up this great neighborhood to many more buyers.
Unlike some other new developments, Park Loggia buyers will get an actual finished product, not a construction site for the next two years. All the amenities are already completed. The lobby is stunning, as is the port-cochère, a rarity in Manhattan Real Estate.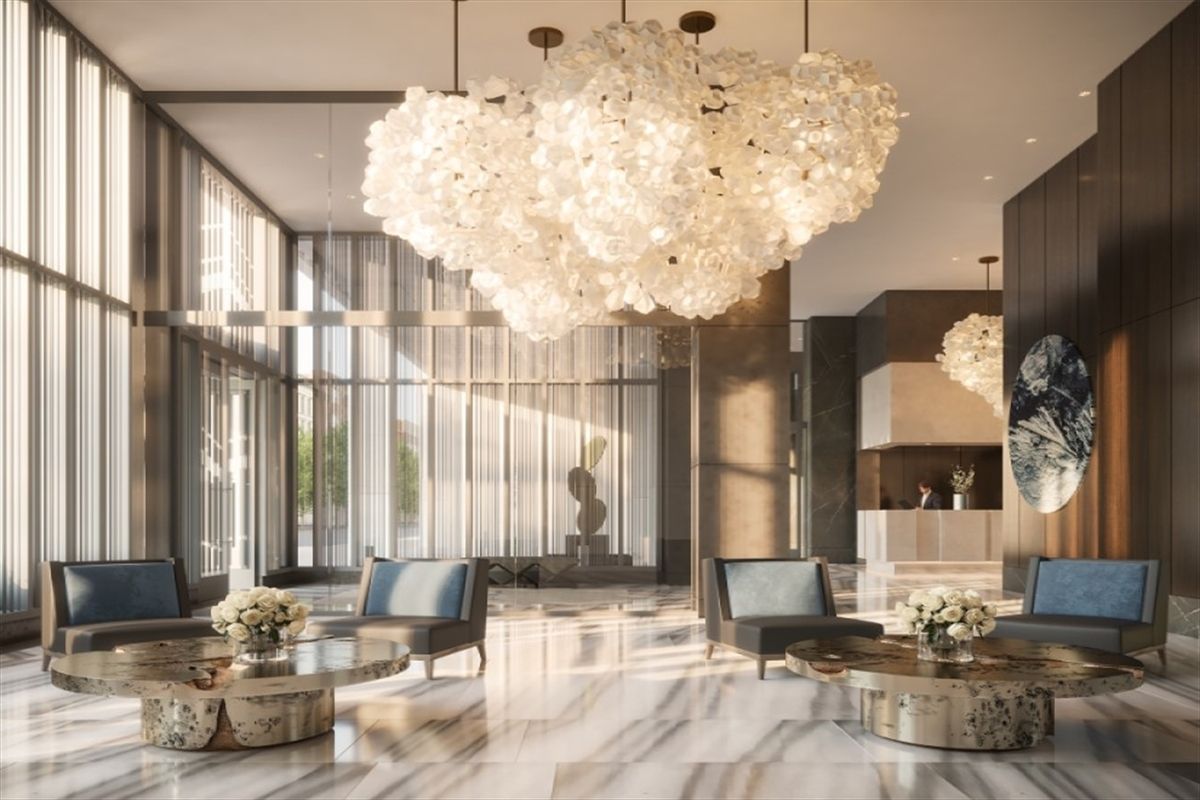 The construction crews are now just completing finishes of the highest floor units. Once the building files some papers with the city and obtains its permits, Park Loggia will be ready for occupancy.
What is so special about Park Loggia?
It is a very handsome building at the corner of 61st and Broadway, designed by Skidmore Owings & Merrill.
All east-facing units in the tower (and most in the base) have some view of Central Park.
The west-facing units have nice open views to the southwest toward Fordham University, which has lots of green space, and, at the highest elevation, you can see the Hudson River.
The apartments in the tower have useful loggias, outdoor space that you can actually enjoy. Often we will find that outdoor space is either too small or too loud to enjoy.
Park Loggia is very close to Central Park. We timed the walk from the entrance of the building to the Central Park West and it took us only one minute!
Since the addition of Time Warner Center in 2004 and 15 Central Park West in 2006, the neighborhood has taken on a very upscale vibe.
The addition of the two ultra-luxury towers 220 Central Park South and Central Park Tower has significantly improve the area immediately south of the circle.
The apartment sizes aren't huge, which will help with affordability.
The building will feature 20,000 square feet of amenities, including a cafe, a game room, a theater, music performance spaces, a fitness center, a children's playroom, indoor and outdoor entertainment spaces on the 7th and top floors.
The location is so appealing that investors looking to rent out their apartments with no hassle will love Park Loggia. Tenants crave convenience and are willing to pay for it. Primary homeowners who want the cosiness of the Upper West Side and immediate access to Central Park are finding the project very appealing. They don't want to be in remote locations of the neighborhood along the Hudson or in its northern reaches.
Pied-á-terre owners couldn't find a more convenient location, as walking two minutes north will bring them to the Lincoln Center which hosts the Metropolitan Opera, New York Philharmonic, and New York City Ballet. A six minute walk southeast will bring them to Carnegie Hall. Some of the best shopping and finest dining in Manhattan can be found next door at the Time Warner Center.
Park Loggia's location will appeal to Parents buying for children. Whether their kids are attending university or starting their careers in NYC, their parents will love this location too. Columbia University is only 20 minutes away on the subway and the neighborhood is a lot safer. NYU and Parsons are also only 20 minutes away by subway.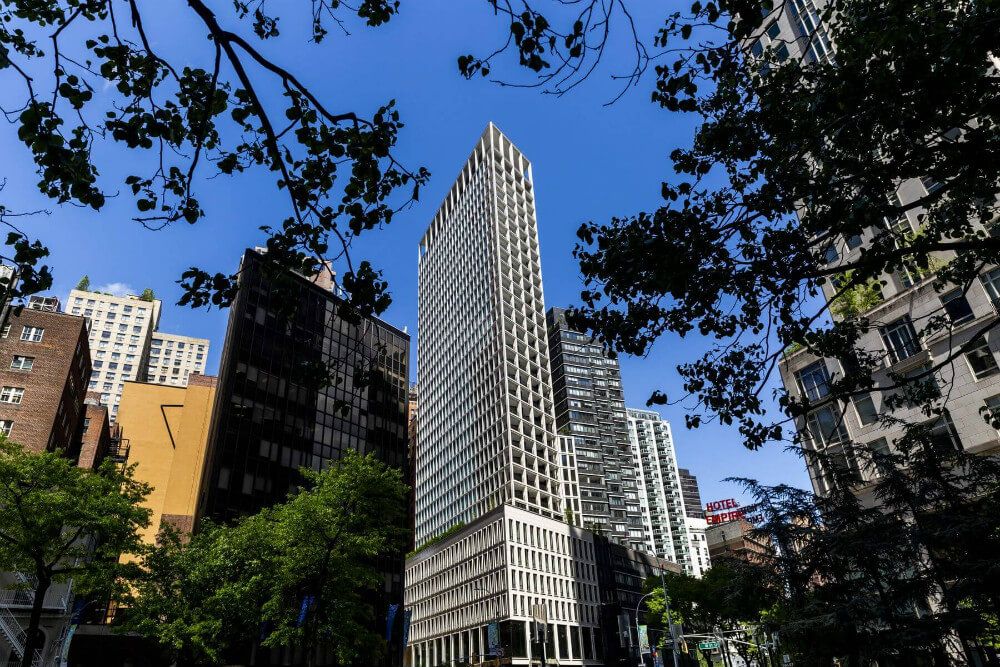 Columbus Circle Neighborhood
For those that don't know the traffic circle called Columbus Circle, it is one of the most exciting areas of New York. Columbus Circle NYC is located at the entrance to Central Park at 59th Street at the top of 8th Avenue.
On the circle, you will find the Time Warner Center, the Mandarin Oriental Hotel, the Shops at Columbus Circle, the finest dining (like Per Se, Jean-Georges, Masa, Marea, etc.), Jazz at Lincoln Center, the Museum of Art & Design, Whole Foods, and Equinox, to name a few.
The first and only Nordstrom in NYC is also opening nearby early this fall 2019. The proximity to offices in Midtown is great. Columbus Circle has tons of transportation options, so it is really easy to get anywhere in NYC pretty quickly. If you are working at the Hudson Yards, it is only 20 minutes away by subway.
Park Loggia Active Listings
Interested in visiting the project?
Email or call our Managing Broker Anthony Guerriero at +1-646-376-8752. Until then, learn more about Park Loggia by signing up to our building updates and our own photo and video tour of the project. Just click the image below.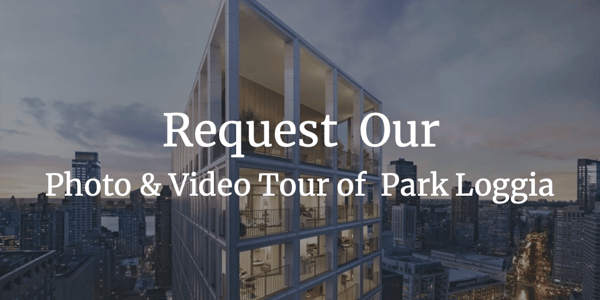 Related News: