A Profound Question
Many luxury real estate owners ask this question after their property has been on the market for too long and before they become our client.
Realtors live by the phrase, "The three most important words in real estate are location, location, location."
When someone wants to sell their property that attitude is just too simple.
Our clients come to us because they want to sell their property:
At the highest price the market will bear.
In their preferred timescale, and
With minimum effort, disruption, and hassle on their part.
To achieve that, the three most important words in real estate are Price, Conditions, and Marketing.
Price
Miami luxury real estate is a market. Properties have a market price. That price is affected by local and conditions. It is also affected by buyer perception. Perception is the buyer's truth. That truth is separate from anything in the real world, and anything in the seller's mind. Let us discuss those points in more detail.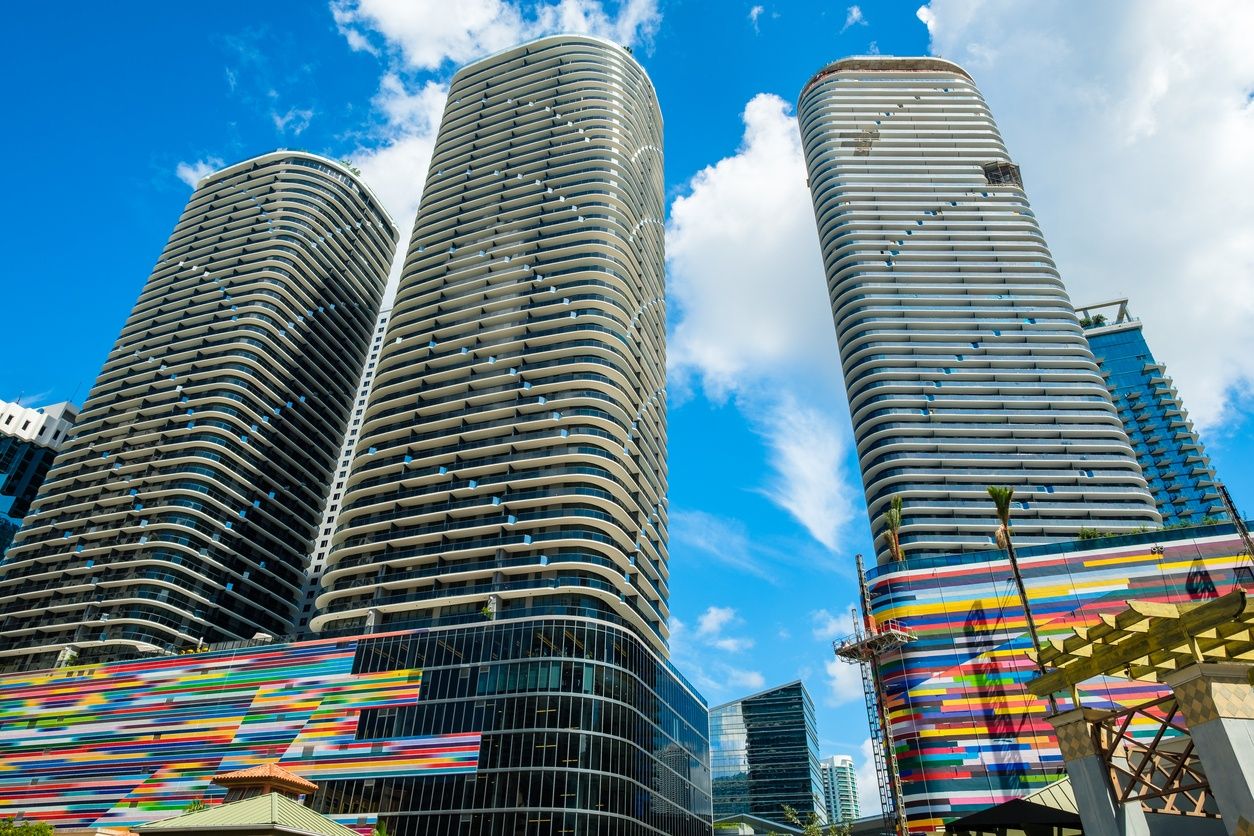 Simple example; if a condo development on Biscayne Bay, in Downtown Miami, or Miami Beach has apartments currently for sale, then that is the market for that development. They compete with others and similar apartments in similar developments.
If they are all a similar age and size, have a similar finish, the same facilities, and the same views, then there may not be much to separate them. If other similar apartments have sold or failed to sell, then those factors also help to determine a market price for other apartments which come on the market.
Comparative Market Analysis
To determine a sensible market price, we investigate those three situations: a) apartments that recently sold, b) apartments that were on the market but failed to sell, and c) apartments that are currently on the market. We look at the details; how long did they take to sell, what were the reasons for those which did not sell, what specific features, advantages, and benefits did the ones which did sell have. We use every detail and take into account special features that we can use in our marketing to create the right perception in buyers' minds, so the price is right, and forms part of the buyers' perception.
There are other details we explore, but what matters to a seller is that we elevate pricing to a level of expertise that many real estate agents do not do or cannot do. We take into account similarities and unique and special features that we can use to determine the best price, and which we can capitalize on when we market the condo.
The Take-Away
Calculating a market price takes effort, skill, and experience about the market, individual condo developments, and specific apartments. When we have done all that, we can discuss our seller-client's goals and build in their preferred timescale. That way we are all on the same page, and we all know the asking price is accurate for the apartment, the development, the market, and the preferred timescale.
Conditions
"Conditions" covers local and global market conditions, as well as the actual condition of the apartment itself. If global conditions change, because there is a financial meltdown, for example, the market value of that development and each apartment will change. Stock prices of reputable companies plummeted in 2008 because they were dragged down by factors beyond their control. Global factors also affect real estate market conditions. Prices must reflect the impact of those conditions if they become important.
The other side of this is that many "traditional" real estate agents simply focus their marketing efforts on a specific market sector to find a buyer who, all things being equal, should want the apartment. If that buyer-market sector suffers a negative impact, then potential buyers fall away, and the condo apartment does not sell.
Local conditions affect price. If the global conditions keep positive but, say, the company managing the development experiences a problem, then these local conditions will affect prices. Take some rare but real examples; the management company fails, suffers bad publicity, or is subject to legal action. Or the quality of their management falls off, thus reducing the actual value of the shared facilities. Any of these local conditions will negatively impact market value and apartment price.
The Take-Away
We keep our ear to the ground, but many agents and companies do not. "Traditional" real estate agents, set a price, do their marketing, and wait for a buyer to appear. We stay active and know what may be coming down the pike. Our responsibility is to know, investigate, advise, and to take action so our clients sell their apartment, not sit wondering why it hasn't sold.
Marketing
Marketing is the third most important word in real estate.
Basic Marketing
Many Realtors understand basic marketing. Many others follow their company or franchise's marketing steps. Effective marketing searches for and locates potential buyers who are ready, willing, and able to make decisions about the apartment we are marketing.
Fully Effective Marketing
This demands more than using the Multiple Listing Service (MLS) and adding a property's details, description, visuals, etc, to all the real estate web sites. It is more than staging the condo so it delivers the "Wow factor" to everyone who sees the virtual tour, and who sees the apartment in person. These are all critically important elements, of course, and we do all of that. But effective marketing does not stop there.
Effective marketing delivers the right message to the right person in the right way. Doing that successfully demands that marketing focuses on buyer geographics, demographics, and psychographics. Not every Realtor or real estate company understands that or does that.
Two Routes
In addition to the traditional marketing we do, we intentionally pursue two routes; outbound marketing and inbound marketing.
We market our listed properties to the general marketplace (geographics) and to each specific buyer-group (demographics.) We encourage and enable individual buyers we do not yet know to contact us to learn more and, ultimately, to write a purchase contract.
We also continually market our services and skill-sets to potential buyer-groups, and "we speak to them in their own language" (psychographics.) We are continually building trust. That results in two situations:
They ask us to find the right property for them, so we begin with our currently-listed Miami condos for sale, and
If they have not yet "raised their hand," when we contact them about a specific condo apartment we know they will be interested in, they do want to learn more.
The Take-Away
We are experts in marketing condos, and we specialize in the luxury Miami real estate market. Our marketing delivers excellent results.
Final Comments
To sell a condo at the highest price the market will allow, within our client's preferred timescale, and with minimum effort and hassle on our client's part demands skill, experience, expertise – and intention.
"Location" merely tells potential buyers where a condo is. To get it sold demands correct pricing, understanding and responding to all market conditions, staging the apartment to maximize its "wow factor," and fully effective marketing.
That is what we do, and they are the reasons our clients do not say "Why isn't my Miami condo selling?" If your condo is not selling, and you would like to discuss your future plans, please contact one of our Miami Realtors so we can learn more about your plans, and begin to advise you on the best steps to take.
Miami Real Estate News:
"Moving to Miami: The Ultimate Guide"
"It's Time to Invest in Downtown Miami Apartments for Sale"