The trendy Meatpacking District is located on Manhattan's far westside, next to Chelsea. Before the 1990s, the Meatpacking District was mostly home to the factories and meatpacking plants that gave the neighborhood its name. In the 1990s, though, boutiques that catered to young professionals moved in, and soon hip young residents followed. Now, when you walk down the neighborhood's cobblestone streets, you'll see plenty of co-ops, townhouses, and newly built high-rises. This chic NYC neighborhood is one of the most sought after in the city.
Attractions
The Meatpacking District is home to the Whitney Museum of American Art, a renowned art museum. The museum showcases work from contemporary artists. They also have a special focus on showing works from living artists. They have over 22,000 works in their collection, and they often have daring temporary exhibitions from today's top artists.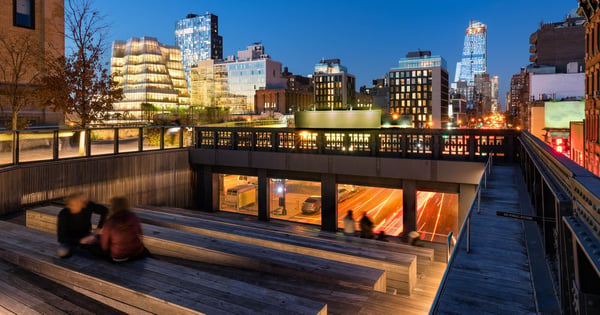 The Whitney sits next to one of the Meatpacking District's other top attractions: The High Line. This former railway track has been turned into a raised walking path, and it goes from 14th Street in the Meatpacking District to 34th Street. Take a stroll and enjoy the views of the Hudson and the public art that dots the pathway. If the High Line is too busy, go for a walk along the adjacent Hudson River Greenway, which also offers stunning views of the Hudson.
The Meatpacking District's other main attraction is its shops. The neighborhood's streets are jam-packed with designer boutiques selling trendy clothing, including Tory Burch, Helmet Lang, and Diane Von Furstenberg. There are also many chic chain shops, like Allsaints, Rag & Bone, and Lululemon. When you're in the Meatpacking District, you won't have to worry about running out of cool clothing shops to explore.
Restaurants and Bars
The Meatpacking District has many trendy restaurants and bars where you can get delicious dishes in immaculately decorated dining rooms. For Mediterranean fare, try Fig & Olive, which offers small plates that are bursting with flavor. For modern Mexican cuisine, check out Dos Caminos. This restaurant is known for its made-to-order guacamole and extensive tequila bar. If you're going here for dinner, be sure to make a reservation—they fill up quickly.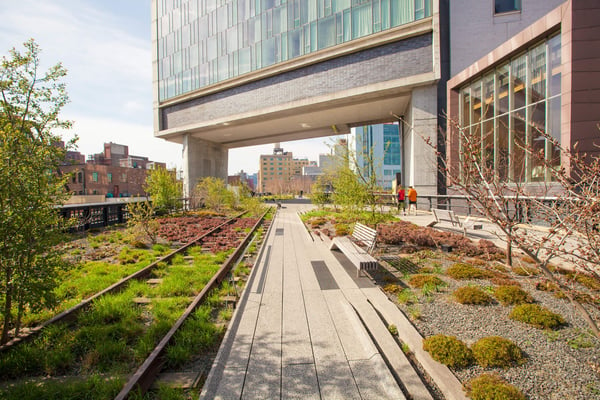 If you're looking for fresh seafood, Catch is the spot for you. This three-story restaurant offers seafood platters with Asian flavors, and they have an extensive oyster bar. Or, if you're in the mood for something hearty, check out Old Homestead Steakhouse. This old-school steakhouse first opened in 1868 to feed dockworkers. Today, they still serve up steaks, a variety of burgers, and oysters and shrimp at their raw bar. Throughout the Meatpacking District's cobblestone streets, you'll find a wide variety of restaurants that suit everyone's tastes.
New York City Neighborhood Videos
Related Content:
Why Now is The Right Time to Invest in Manhattan