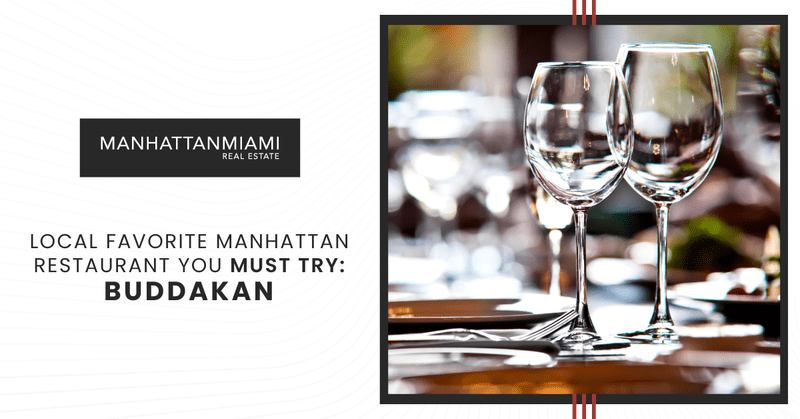 You deserve to treat yourself to the exceptional dining experience at Buddakan restaurant. As one of the best Manhattan restaurants, Buddakan features delicious pan-Asian fare in a stunning setting. Here are all of the details of Buddakan so that you can prepare for your visit.

About Buddakan: Buddakan is much more than its exquisite Asian fusion cuisine. Step through the doors of this inviting restaurant and you will find a dramatic backdrop for your meal. Buddakan is home to ornate art installations, lavish chandeliers, dark wood, and Old World details that set the stage for your dining experience.

You will find this Manhattan favorite at 75 9th Avenue near Chelsea Piers. Buddakan accepts reservations so that you can choose exactly when to experience this gem. You can also order food to go or for delivery if you prefer to enjoy it at home.

Buddakan Menu: Start your dining adventure at Buddakan with a table full of dim sum or appetizers. Options include lobster egg rolls, edamame dumplings, crispy cauliflower lollipops, pork buns, tea-smoked spare ribs, tuna tartare spring roll, and much more.

Move onto the entrees and you will delight with options such as the charred filet of beef, sweet and crispy jumbo shrimp, whole sea bass, vegetable fried rice, and broken chili chicken. The star of the show is always the specialty Peking duck for two.

Tasting Menu: It is understandable if you cannot choose what to order with so many options. This is when the tasting menu comes in. Buddakan offers three different tasting menus available to parties of four or more, designed to fit any taste and budget. This menu delivers a variety of appetizers, entrees, sides, and desserts to your table for your group to enjoy family-style. You can also choose to add the whole Peking duck enhancement to your tasting menu for the ultimate experience.

Drinks and Dessert: Buddakan recognizes that a complete meal is more than just food. Begin your culinary adventure by choosing a special drink to enjoy. Buddakan offers an extensive wine list available by both the glass or the bottle. You can also create your favorite cocktail with one of the many premium spirits available at Buddakan. The beverage list offers beer from breweries as close as Brooklyn and as far as China.

No meal is done without the perfect sweet ending. Buddakan's dessert menu includes specialties such as mochi donuts, banana cheesecake, chocolate pistachio cremosa, and more. Be sure to leave a little room to dive into one of these delights.


With so many amazing restaurants dotting the landscape of Manhattan, it can be hard to narrow down your choices. You will not regret putting Buddakan at the top of your bucket list.