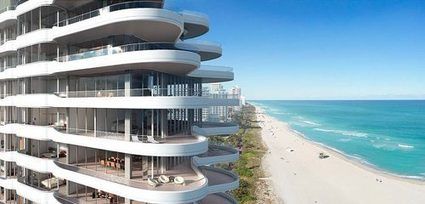 Sales have launched at the Faena District for the two towers coming to the Versailles Hotel property, known as Versailles Classic and Versailles Contemporary.
Source: miami.curbed.com

The Faena Group has just launched another amazing tower in similar stature to its fabulously successful Faena House designed by Norman Foster. Faena House caught the attention of the most influential financiers around, including purchases from Goldman Sachs Group Inc. Chief Executive Officer Lloyd Blankfein and Apollo Global Management LLC co-founder Leon Black, to name a few. We expect to see some more high profile finance names for Faena's new project, Faena Versailles Contemporary.

The new tower will rise 18-stories nestled between Faena House to the south and Faena Versailles Classic, an art deco hotel to condo renovation, to the north. Versailles Classic just launched sales of its 22 residential units. In keeping with the original architecture, these units will be heavy on the art deco with a modern twist. The tower to watch, however, is Versailles Contemporary. Architect Brandon Haw reinterpreted the curved façade of the old Versailles hotel to come up with some very interesting modern curves for the new tower. Versailles Contemporary was designed to maximize views, with sweeping terraces east and west that modulate down to a combination of large bay windows with window seats. The curved terraces and curved glass corner windows are striking, to say the least. The large terraces allow owners to take much of their activities outside and be at one with nature - the beach, the sea and even the city.

Residences will feature Terrazzo, marble and wood in warm soft greys and whites. The windows will be glazed with some light bronze adding an intriguing tint to the windows. The interesting balustrades, reminiscent of those used in Faena House, will be a smooth warm white. The building will feature 41 unique residences, ranging from 1,111 square feet 1 bedroom to 5,469 square feet 5 bedroom apartments. Two grand full-floor penthouses (one with a rooftop pool), will feature 360-degree panoramic views with over 8,000 interior square feet. Prices start at $3 million and go up to $50 million.

Argentinian hotelier Alan Faena is building his own mini city on Miami Beach on the six blocks north of 32nd Street at Collins. The Faena District, as it is called, with feature not only the Versailles Classic and Versailles Contemporary, but also Faena Hotel (a luxury renovation of the old Saxony hotel), Faena House (an ultra-luxury residential tower), shops, restaurants, art galleries, opera, theater, marina, and park, much of which was designed by architect Rem Koolhaas and his company OMA.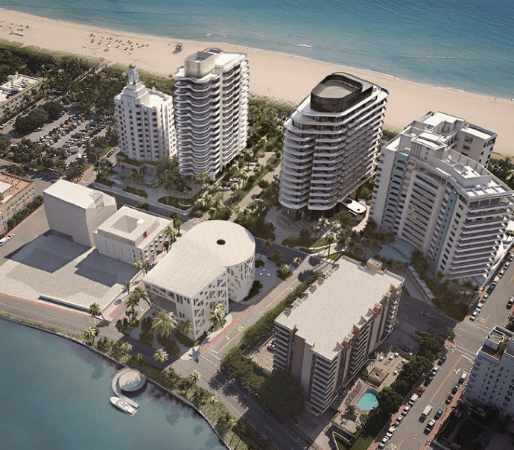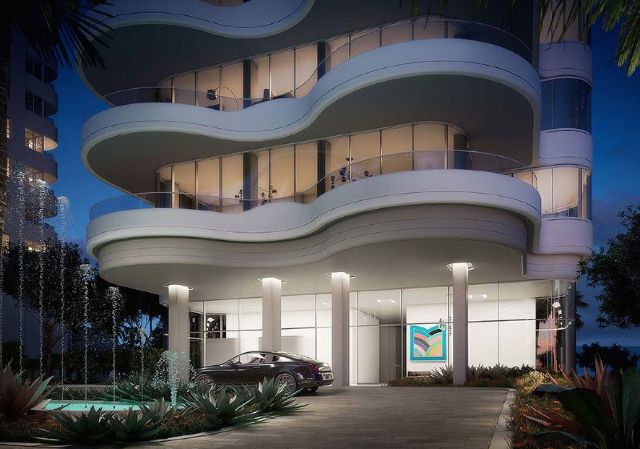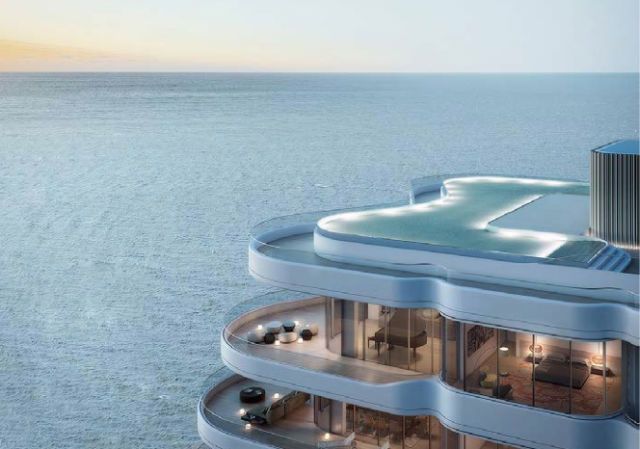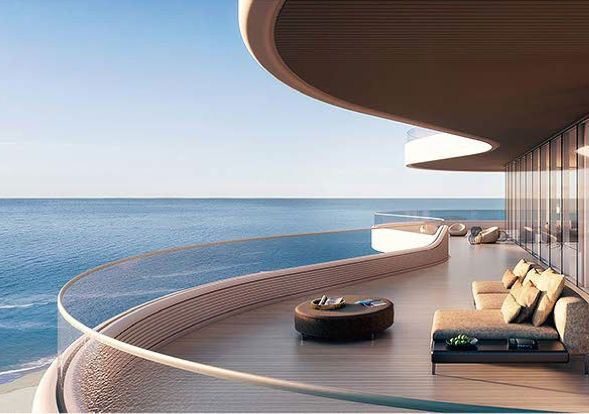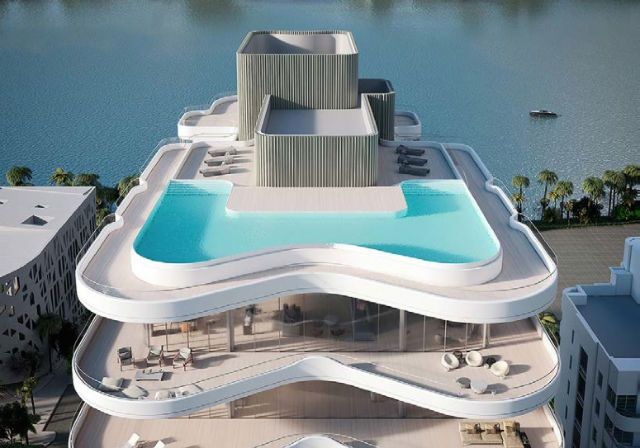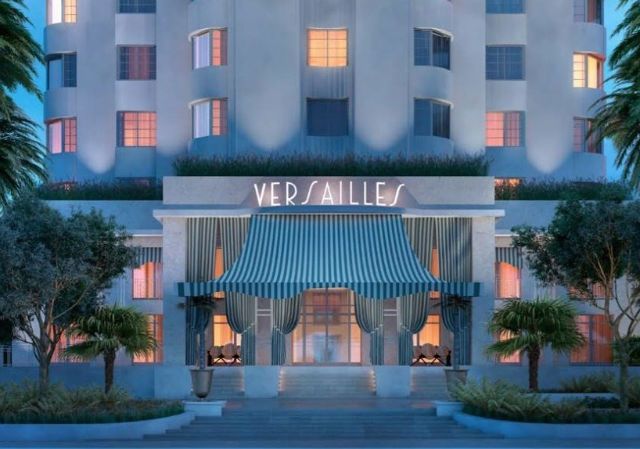 For additional information about Faena Versailles, contact us using the form below:
[gravityform id="41" title="false" description="false"]