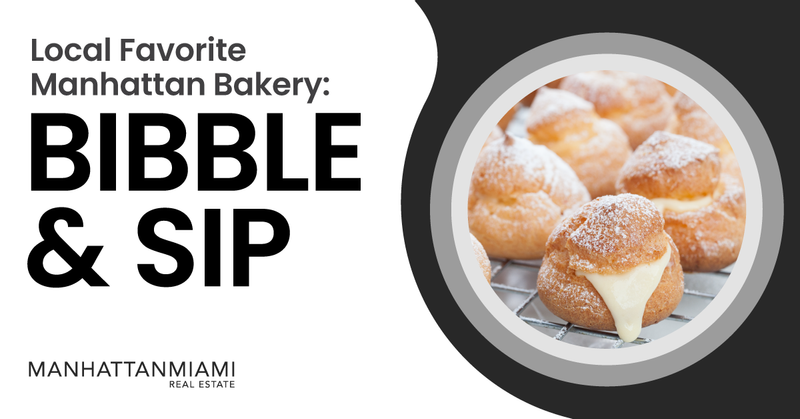 Have you heard of Bibble & Sip? If you haven't then, you have not had the privilege of enjoying some of the tastiest bakery delights in Manhattan. All that you would have to do is look at the reviews of this bakery that are on Tripadvisor or Yelp to see how much patrons love this bakery. Bibble & Sip is a family-run bakery that is in the heart of the Big Apple. The bakers at this bakery are passionate about the products that they serve; their goal is to serve the finest gourmet pastries, desserts, coffee, and espresso. This bakery has the mission to deliver delectable desserts that are beautiful and delicious, and it has been able to do so to an amazing degree.


What is Unique About Bibble & Sip?
This is a bakery that is so unique that it is truly in a class of its own. The bakers were trained in the creation of French Confectionery, and they have added their own Asian flavors to the mix. The treats served here are sweet and some are savory, and they are all amazingly created to be appealing to the eyes and to the pallet. The baked goods at this eatery are house-made and created. Even the smallest details of the delights here are cared for and perfected by this family of bakers. These bakers are sticklers when it comes to the quality of their products, and that is true of the flavor and of the design. The cream puffs that are served at this bakery are out of this world. Some of the flavors are Black Sesame Walnut, Matcha, and Earl Grey. When it comes to cakes, they have Milk Tea, Hazelnut, Black and White, and Lychee Berry. Apart from some of the more signature desserts, this eatery also has tantalizing croissants, scones, cookies, and they also have outstanding takeaway gift sets.


What Else is the Bakery Serving Up
Apart from the delicious baked goods, this bakery created specialty drinks like matcha jasmine and lavender lattes along with coffees and espressos. All of the syrups for these drinks are also created in the bakery. This bakery also has signature floats and teas that are extremely popular, and the majority of the tasty drinks here can be made either hot or cold.


Location Info and More
If you are interested in trying some of the treats that are at one of the yummiest bakeries in Manhattan, then Bibble & Sip is waiting for you. The bakery is located at 253 West 51st Street NY, NY 10019, and the hours of operation are from 9:00 AM- 7:00 PM during the week and from 10:00 AM-8:00 PM during the weekend. You have got to come to this bakery in order to see why it has an average rating of 4.5 stars. There are no words that can describe the delights that you will find here. You have to come and try them for yourself. You won't be disappointed.
Looking for other local hotspots in Manhattan? Reach out to us here at Manhattan Miami Real Estate. We are not only experts in the realm of real estate in the area, but we are also experts when it comes to the community. We would love to provide you with other recommendations as well. Contact us today and we will be sure to point you in the right direction!