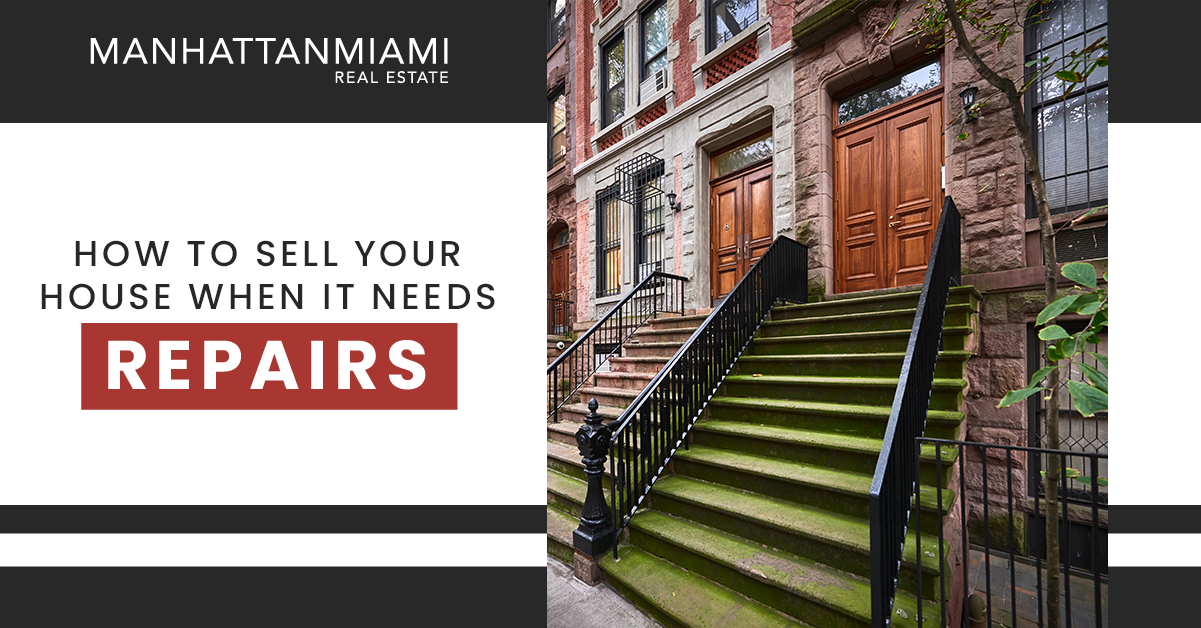 You've probably seen ads for homes being sold as-is. These are often ripe for flipping and the purchase price is likely more suitable for many budgets than a fully renovated property. The other side of this is that by being the seller of a home without any repairs or updates, it is still possible to turn a profit. Many people are looking to buy condos or homes in Manhattan that might need a little more love than others. Here are some things to keep in mind if you are wanting to sell your home as-is.


Be Honest
The first rule of thumb when thinking about the best way to sell a home as-is is that you need to tell the whole truth. Selling as-is means all the flaws and everything in disrepair is going to stay that way, and you have no intention of fixing any of it. Be upfront with potential buyers about every single thing from the tiniest missing piece of baseboard to the mysterious leak in the basement that has been going on for years.


Put It in Writing
More important than telling potential buyers about your home's state is to have it written down as part of your official paperwork. Enlist a qualified inspector who will give you a complete list of faulty aspects of the home so that it will be right out in the open with no appearance of hiding any problem areas. For buyers who are looking for a less expensive property, these types of defects are something they are used to and prepared to address once the sale is finalized.


Prepare to Take Less Money
Selling as-is means that you will probably get less when all is said and done. The as-is aspect can be used as a marketing tool to bring in buyers who are willing to put in some blood, sweat, and tears in exchange for a lower price. Some of the potential buyers who look for as-is properties are first-time home buyers and people who want to flip a property as an investment or to live in themselves.


Emphasize the Good Aspects
Regardless of the condition of your home, there are still probably some positive attributes that you can emphasize when you list or show your home. Maybe you can focus on one of the reasons you bought it in the first place. Nearby schools, a low crime rate, and having friendly neighbors can help a potential buyer make their decision on whether to move forward with purchasing your as-is home.


Selling As-Is with Some Improvements
You can do some minor corrections to your home's somewhat neglected appearance and still sell it as-is. A little bit of paint here and there can perk up the aesthetics while still leaving major tasks for the new buyer.

The ultimate decision to make major repairs or even to do some light touch-up work on your home before selling is yours. Discuss your options with your Realtor so that you can be on the same page when it comes to your goals for selling the property. Whatever you decide, soon you will be able to move on, possibly to purchase a home more fitting to your needs.