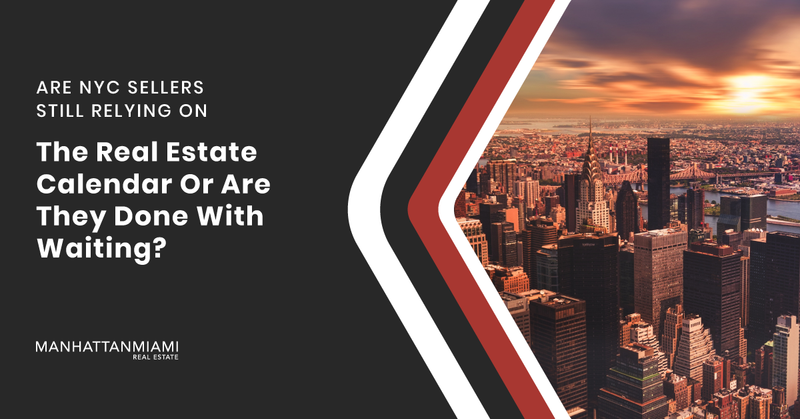 If you're thinking about putting your home on the market, you likely wonder when the most opportune time to do so may be. Traditionally, real estate brokers have advised sellers to list their properties in the spring and in the fall. The rationale behind this advice is that these seasons are when higher volumes of potential buyers are conducting their home search. That trend seems to have ended, at least for now.

With the onset of the coronavirus pandemic, conventional lifestyle patterns have been upended. In response, the housing market has had to adapt. Mortgage rates have hit record lows. Buyers are looking to take advantage of this savings. In addition, people are staying at home more. They're eager to find a home to better accommodate those needs. It's possible that these changes are temporary and that the market will return to its former patterns. However, homebuyers are becoming savvier these days. They know what they're looking for and they expect to be able to see comprehensive online listings whenever it suits their schedule.

Online Flexibility
In the early days of the pandemic, real estate professionals were forced to find innovative ways to show properties to buyers who were stuck at home due to lockdowns. This led to sophisticated online listings with virtual tours and 3D footprints. Brokers even used their cell phones to give apartment tours to their clients.

Homebuyers appreciate this flexibility. They're now spending their free time browsing listings online to narrow down their top picks. This has resulted in far fewer open house tours. No longer are buyers tied down to specific seasons.

Home Types
When selling a home in NYC, the type you're marketing matters. In the past, those selling townhouses often wanted to capitalize on the curb appeal of early blossoming trees and flowers to appeal to buyers. This isn't as much of a factor for those listing apartments. The pandemic has placed a higher value on home comfort. People are now looking for homes in Manhattan that will better serve them all year long. Seasonal home shopping is seen by many as a thing of the past.

School Factors
Even those with kids in school may be more willing to search throughout the year, especially with online listings being more informative and accessible than ever before. They now understand the importance of finding a home that works for them and fits their lifestyle. It's even possible that sellers who have school-aged children might be willing to push final closing back a few months so as not to disrupt kids' routines.

It's clear that shifting market conditions and disruptions in routines have led to an adjustment of priorities for homebuyers. They may no longer be focused on weather, the holidays, or school calendars to influence their home search. For now, at least, sellers will probably want to focus on the pricing and presentation of their homes. Waiting for the perfect time to sell could end up costing you.