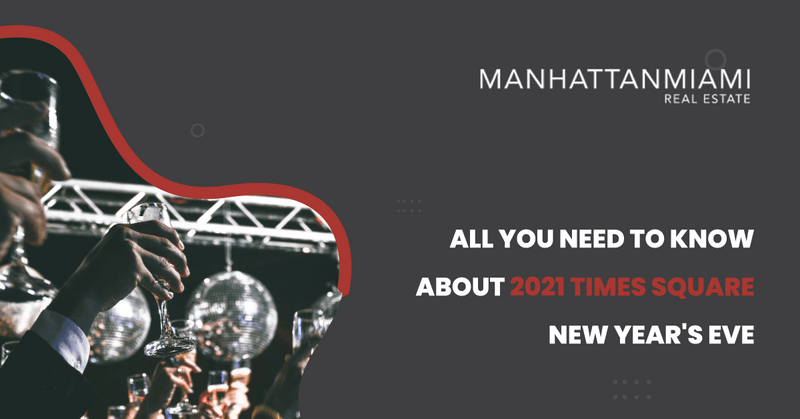 The holidays are coming up, and New Year's Eve is likely to come around before you have figured out your plans. New York is one of the most exciting places to celebrate the coming of the holiday, especially if you know what's happening around town. Here are some ideas about things to do for New Year's Eve in NYC.


Times Square Ball Drop
Nothing is more iconic than the descending ball in Times Square that counts down to the approach of the New Year. People all over the world tune in to witness the beginning of another year happen in this festive place. It's not just a New York tradition but a global one. If you're able to see this in person, you're sure to enjoy some top-notch entertainment in a thrilling party atmosphere.

The ball drop has been the definitive New Year's Eve party since 1972. No longer hosted by Dick Clark, the show is now presented by American Idol's Ryan Seacrest. The program is still the most popular televised celebration for people who want to witness the ringing-in of the New Year. This edition of the "New Year's Rockin' Eve" will be the 50th Anniversary of the program, and it marks the 10th year without the show's original host.

Last year's program could only be viewed remotely because of safety guidelines and social distancing mandates. For the 2021 event, word has not been given by city officials, but planners are hoping that the pandemic will not prevent a live celebration this time.


Experience the ball drop from a rooftop venue
One of the most enjoyable ways to witness the Rockin' Eve party in 2022 is to arrange for your attendance at a high-rise hotel or club party event with a magnificent view of Times Square and the city. Given that this coming New Year's holiday might be off-limits for crowds in the street, a high-rise venue could be the best way to be present at the epicenter of what millions of people around the world will be watching remotely, including people who inhabit Manhattan or Miami real estate.


Start off the day by enjoying nature
A great way to start off the holiday festivities is with a brisk morning hike to enjoy nature and burn off some extra holiday calories. The "First Day Hikes" is a holiday event hosted by the New York State Office of Parks, Recreation and Historic Preservation. You can choose from a wide variety of hiking trips hosted at 60 different parks and historic sites throughout New York.


Attend a wine tasting
Drinking is one of many people's favorite activities for celebrating the New Year, so why not do it in style by enjoying an afternoon or early evening wine tasting. A wine tasting could also provide a great opportunity to learn more about the fine art of winemaking or to discover a new vintage to add to your pantry for special occasions.