Living in the West Village
The peaceful West Village neighborhood is famous for its historic brownstones and winding, tree-lined streets that are filled with cute cafes and highly-rated restaurants. The West Village was part of neighboring Greenwich Village until the 1980s, but now, it has transformed into its own unique neighborhood with its own attractions. Since the early 1900s, the area has attracted artists and writers, including Allen Ginsberg, Dylan Thomas, and Jack Kerouac. Now, the neighborhood is a favorite of many A-list celebrities.
The lovely West Village neighborhood is bordered by the Hudson River to the West, 7th Avenue to the East, W. 14th Street to the North, and Houston Street to the South.
West Village Real Estate
The West Village is home to gorgeous historical buildings that date back to the 19th century. Throughout the neighborhood, you'll find everything from Romanesque Revival-style homes to Greek Revival buildings. The buildings closer to the river are a little more modern—here, you'll find industrial-style buildings with lofts and condos. Real estate prices in the West Village tend to be a bit higher than the rest of Manhattan, with a median sale price of about $1.4 million dollars. The median rent is $3,500 per month.
West Village Attractions
One of the most popular attractions in the West Village is the High Line. This former railway line has been transformed into a park with beautiful flowers and plants. The park also often has sculptures from top artists on display, and it has stunning views of the Hudson River.
The West Village is also famous for its eclectic mix of shops and boutiques. You can shop for designer clothes at Marc Jacobs, Annie Bing, and A.P.C Surplus. Or, you can go thrifting at Star Struck Vintage Clothing or Housing Workings Thrift Shop. Plus, because of its literary roots, the West Village is full of bookshops that sell new and used books. Take a walk down Bleecker Street, and enjoy window shopping in some of the quirkiest and cutest shops New York has to offer.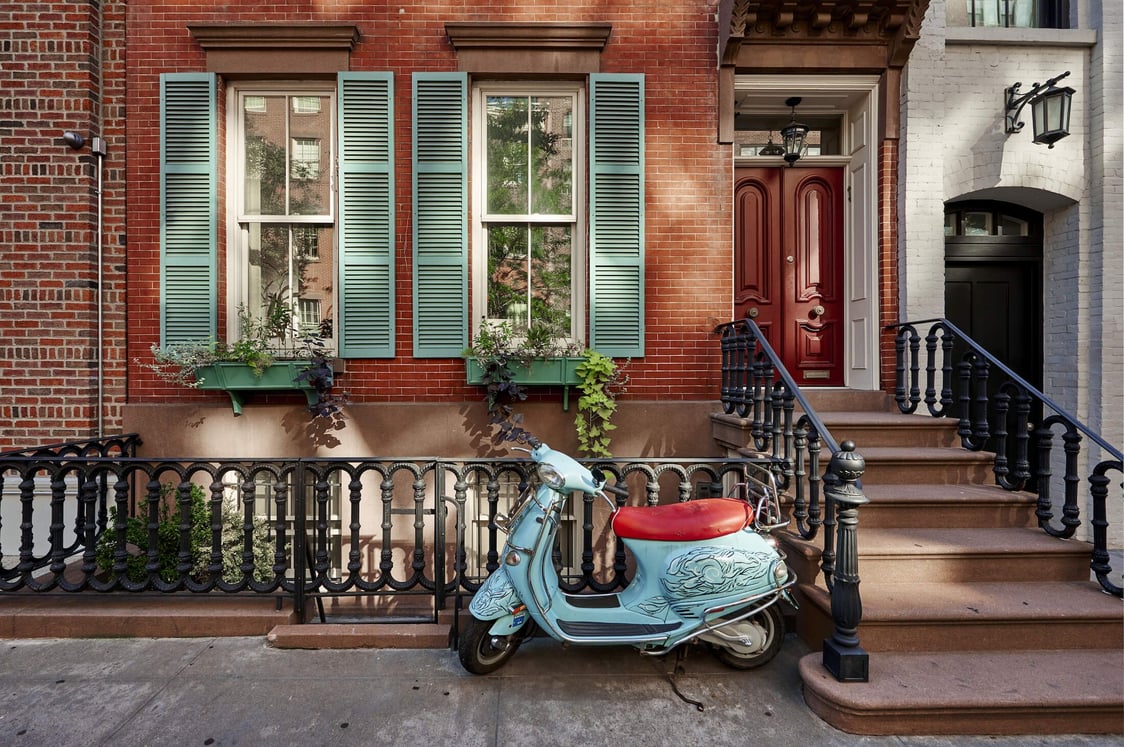 West Village Restaurants and Bars
The West Village is known for its top-notch restaurants and booming nightlife scene. For flavorful, authentic Italian food, check out Mario Batali's Babbo restaurant. Be sure to make a reservation because this spot fills up quickly. If you're in the mood for French fare, head to the gastropub Buvette. Or, if you want to try some new wines while you snack on cheese and charcuterie, go to cozy Lelabar. The West Village also has everything from Korean ramen to classic New York diners to small bars where you can sip artisanal cocktails until the wee hours of the morning. No matter what type of cuisine you're looking for, there's sure to be something in the West Village that you'll love.