Two of the most common considerations when buying in Miami revolve around the question, "Should we buy in Downtown Miami or in Miami Beach?"
Downtown Miami is the business heart of South-East Florida and is the primary center for international business with all Latin American countries. That, on its own, is enough to help some buyers to make their decision to choose Downtown Miami. Greater Downtown Miami runs along Biscayne Bay from the Julia Tuttle Causeway (US195) to the Rickenbacker Causeway (the bridge to Key Biscayne). It's western border runs along US I-95.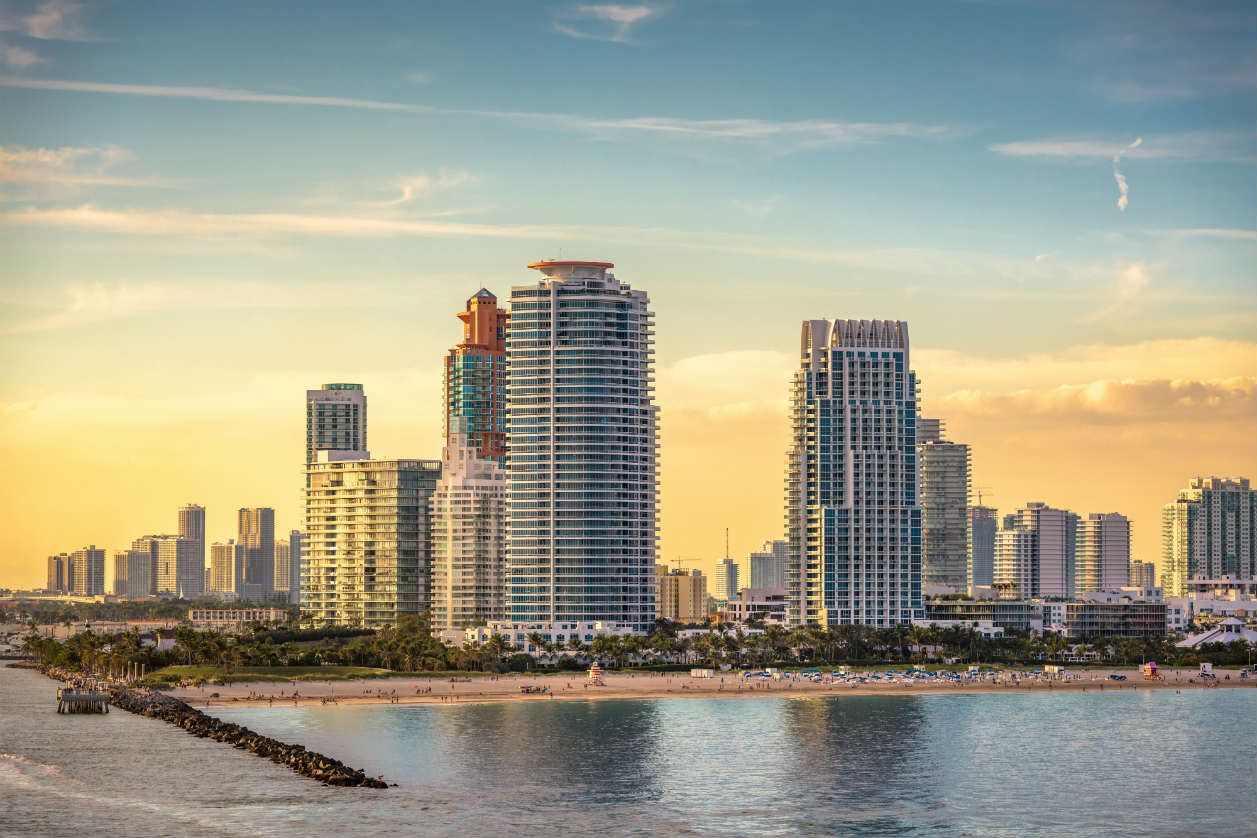 Miami Beach is a city made up of the main island and then some smaller and private islands. The main island is divided into a number of primary neighborhoods. Bal Harbour and Surfside, at its most northern point, which are luxury locales that attract primary homebuyers and well healed tourists alike. North Beach, a quieter, family-oriented locale, Mid Beach, also family-oriented with many social, sporting, educational and cultural centers, South Beach (SoBe) a world-famous for its Art Deco District, restaurant scene, and phenomenal nightlife. At the southern tip of the island known as South of Fifth (SoFi) is one of the the most exclusive neighborhoods, with phenomenal views, its own restaurant scene and a laid back vibe. Fisher Island, a private island only accessible by boat which is also part of Miami Beach has been described as the richest zip code in the USA. So, a lot of choices of neighborhoods in an exotic location.
Again, as with Downtown, these neighborhoods have a specific vibe and each may be enough for a Miami Beach real estate buyer to know where they want to focus their attention. Now let us dig a little deeper into what each may offer buyers.
Downtown Miami
Old Downtown Miami was almost totally commercial, busy during the day and then a mass exodus at night, making it a ghost town after 6:00 PM. In many of the neighborhoods that make up Greater Downtown Miami (i.e., Brickell, Central Business District, Arts & Entertainment District, Edgewater, Midtown, Wynwood and Overtown), much of the land was vacant, especially the western reaches of each neighborhood toward I-95.
While Downtown Miami retains a more gritty urban vibe than Miami Beach, things started changing in Downtown Miami around 2000. Then the population was only 40,000 people. Ten years later, after a building boom, the population grew to 67,000. Since then, Downtown Miami's population has grown 40% to 92,000 people, creating a vibrant community of people who live and work in the neighborhood, something Downtown Miami never had before. Population projections for 2021 are much higher at 110,000. Accordingly, no US city has undergone as significant a change as Downtown Miami. We expect this change to continue exponentially, making Downtown Miami a great investment for the very long term, especially considering low price points compared to other world class cities.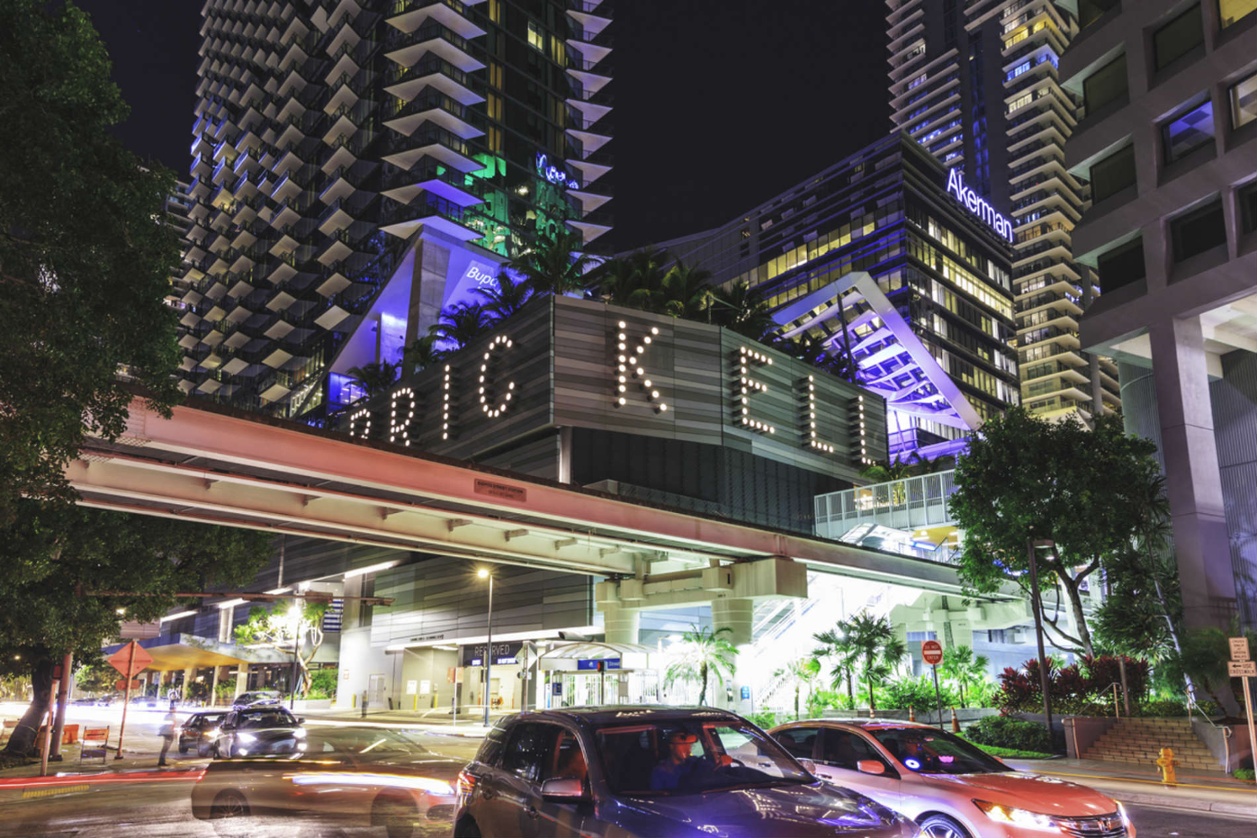 Downtown now boasts amazing projects such as Brickell City Center and Miami WorldCenter, two massive developments that will continue to spur residential ownership in their vacinities. Buyers who want high-end luxury to match their current lifestyle will look at the new developments such as Aston Martin Residences, Epic Brickell or Una which overlook the beautiful Biscayne Bay. Ultra-luxury 1000 Museum will have Miami's only helipad, making commuting to the airport even easier for the select few that can live there. That feature alone may be the critical factor as to which condo development a client chooses. Elysee and Missoni Baia offer magnificent Biscayne Bay views and an easy commute back and forth to Miami Beach as well as to the Central Business District. Downtown Miami has never had so many great options spanning the very high end to a more modest condo.
Behind a lot of what has happened in Miami is the Miami Downtown Development Authority (DDA), which has worked hard to invigorate the area and to make it a world-leading example where business, retail, and family life integrate. Now, many Millennials and others come to Miami to pursue their careers. As a result, they want somewhere to live and to enjoy life close by to their office taking advantage of an easy commute. DDA's goal is to make the whole of Downtown people and pedestrian-friendly. For example, Flagler Street now has wider sidewalks, bicycle racks to make moving around easy, and it has park benches for mothers and au pairs to relax when out with children. In addition, Bay Walk, a contiguous walkway, eventually will extend along the edge of Biscayne Bay from Edgewater to Brickell connecting with Riverwalk along the Miami River. Bringing all of these communities closer together.
There is no stopping Downtown Miami becoming a 24/7 community for those with an active lifestyle and like to mix work and play. Choosing a Downtown Miami home makes a great deal of sense because it can be within walking distance or a short car ride to a primary place of business. And, it offers beautiful Biscayne Bay and Miami River that come with an attractive and varied nightlife. And, best of all, properties in Downtown Miami sell for a fraction of those in Miami Beach.
Miami Beach
Miami Beach is surrounded by turquoise waters. On one side it is Biscayne Bay and on the other the Atlantic Ocean. Sea and sky make for glorious memories and makes Miami Beach a great place to call home. Miami Beach definitely tends to be more like a resort than the mainland. With 7 miles of white sandy beach, golf courses, world-leading cultural events, the world's largest array of Art Deco buildings and some of the world's most important learning centers, Miami Beach is a great place to live and raise a family. Fine dining is around almost every corner and the clubs, bars, cafés, and boutique stores are superb. The city of Miami Beach, however, feels like a different world compared to Downtown Miami but it is literally only 4.4 miles away (7.1 km) over MacArthur Causeway and the Julia Tuttle Causeway (the I-95 freeway spur), which even has its own bicycle lane.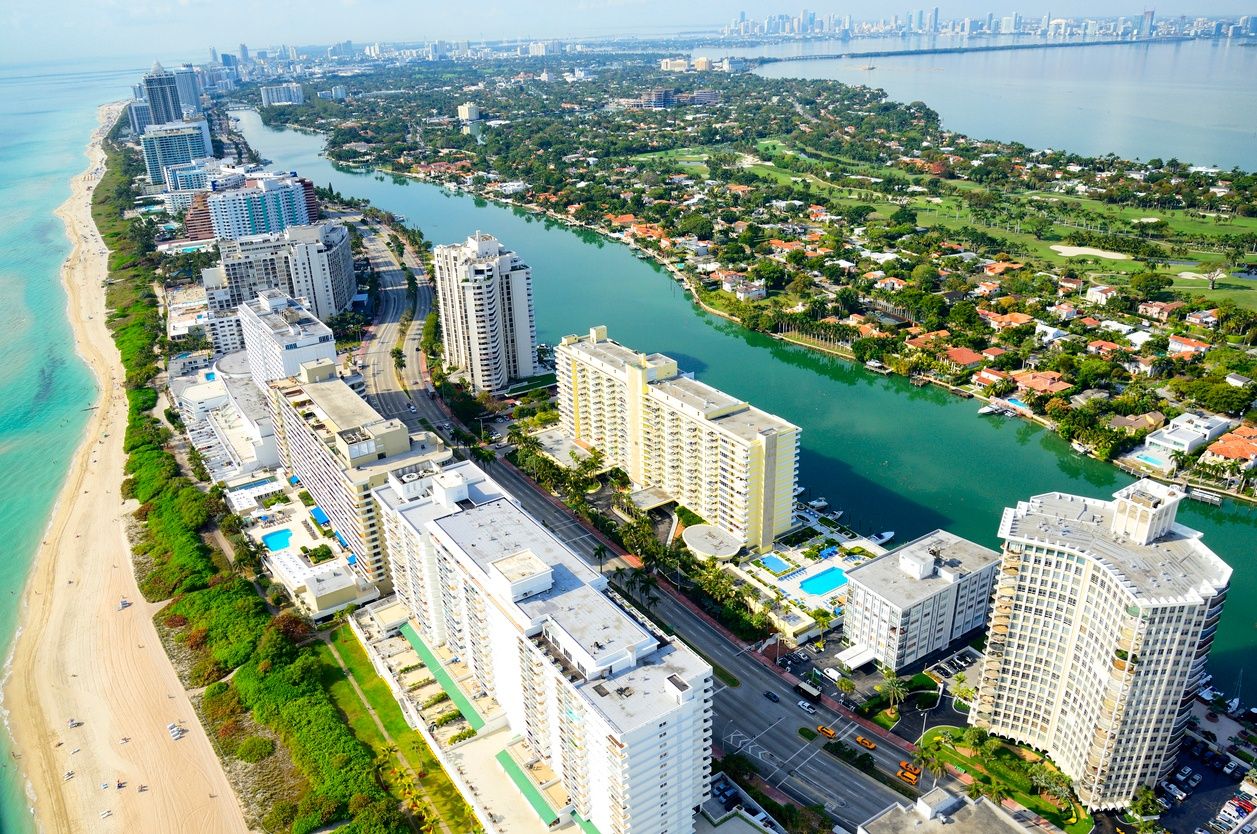 Miami Beach real estate has a greater selection than Downtown, from Art Deco homes, Miami Beach mansions, state-of-the-art condo buildings, and traditional homes, many with direct ocean or Intracoastal access. Seasonal and full-time residents in Miami Beach may choose Italian or Moroccan-style mansions as well as the ultra-modern "smart homes" so important to many people today. The luxury condos such as Apogee, Four Seasons Surfside and 87 Park are examples, par excellence, of how world-class architects and interior designers come together to deliver the pinnacle of residential properties.
Star, Palm, La Gorce, Indian Creek and Fisher islands all have some of the most expensive private homes in the world, most with water access. South Beach, the commercial center of the island has some interesting new state-of-the-art projects like Monad Terrace, by French architect Jean Nouvel, adding another dimension to SoBe lifestyle. South of Fifth attracts a wealthy crowd, with stellar projects like Apogee, Glass, Continuum North and Continuum South, and Icon South Beach. There is a mix of primary homeowners and pied-a-terre owners in this tony neighborhood.
Only recently, Bal Harbour and Surfside have become relevant neighborhoods for primary homeowners looking for a relaxed but high-end vibe, with the addition of some stellar developments like Oceana Bal Harbour, St. Regis Hotel and Residences, Fendi Chateau and Four Seasons SurfClub. And, let's not forget the Faena District, which has added tremendously to the beach, as well as the new 57 Ocean.
Many residents who want an exclusive lifestyle, separated by water and wealth from the mainland choose this city for their homes. Families who demand the absolute best for their children of all ages, are likely to choose Miami Beach where there are the best private and public schools. As for culture, the New World Symphony and New World Academy is based on Miami Beach as is Miami Beach Ballet, to name just two. Both attain the highest levels or performance for their students.
Prices in Downtown Miami vs Miami Beach
Average prices in Q4 2018 in Downtown Miami for the Luxury segment (top 10% of the market) was just $470 per square foot with an Luxury entry threshold of $610,000. The newest condos are more in the $600 per square foot range, with a few inching toward $1,000 per square foot. Luxury single family homes in Downtown Miami average $2,050,000, with an entry threshold of $890,000. For the general condo market in Downtown Miami, the average condo was $329,000 (or $267 per square foot) and single family homes were selling for an average of $561,000.
In contrast, homes on the beach average much more, given global demand for beachfront property. Average prices in Q4 2018 in all of Miami Beach for the Luxury segment (top 10% of the market) was $1,047 per square foot with an Luxury entry threshold of $1,302,000. For the general condo market, the average price per square foot is $547 and the average single family home costs $2.7 million. Luxury single family homes in Miami Beach average $10 million, with entry level at $5.9 million.
While prices may dictate to many whether they buy in Downtown Miami or Miami Beach, one must understand that they are so close by that buyers in either city can take advantage of the other in minutes. When comparing these prices to those of other global cities like London, Hong Kong, Toronto and New York, both Miami Beach and especially Downtown Miami are clear bargains. And with the exponential growth expected of Downtown Miami, we expect prices there to catch up to many other global cities as Miami continues its expansion.
Miami Beach Real Estate News:
"New York City's Love Affair With Miami Real Estate"
"Which Neighborhoods Have The Most Desirable Houses For Sale in Miami Florida"
"These New Construction Miami Condos For Sale Will Change The Skyline in 2019"