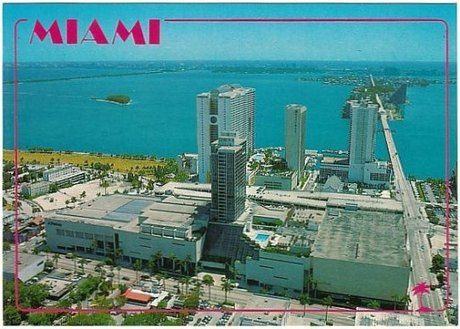 Ah, Miami-Dade County: the land of dreamers, visionaries, builders, and fabulously peculiar towns and neighborhoods. Before the real estate land boom of the 1920s it was a swampland, but that didn't stop the country's rich from coming to make their mark. These early pioneers came with big ideas that would be the beginning of quirky, one-of-a-kind places. We took a look at the origin stories of nine Miami neighborhoods.
Brickell sure has come a long way. Remember when Brickell Avenue was Millionaire's Row? For the younger set, how about when Tobacco Road was one of the only bars around and parking was a breeze? In 1871, Ohioans William and Mary Brickell (now the name Mary Brickell Village makes sense) came to Miami and set up shop on the south side of the Miami River. They opened and operated the area's first trading post and post office. Brickell is now the booming Financial District of the city thanks in part to Mary. You see, Bill was more of a recluse, while Mary was a social entrepreneur. She developed Millionaire's Row on present-day Brickell Avenue, as well as Brickell Hammock, which is now The Roads. Their land was so expansive, it stretched to parts of Coconut Grove. As the neighborhood continues to change (we see you Brickell City Centre) and expand, its boundaries are spilling over into another historic neighborhood, Little Havana.
Source: thenewtropic.com
It is always fascinating how neighborhoods got their names, and that they keep them for such a long time, even though times and neighborhoods change. Below is a scoop on a couple Miami Neighborhoods.
Brickell had the first trading post in the Miami area back in the late 1800s and Brickell Avenue eventually became known as Millionaire's Row. Now, Brickell is the lifeblood of the Financial Industry, attracting international banking firms and other companies involved in international trade from all over the world. Most recently, new residential projects are bringing much more needed density to the neighborhood, including SLS Lux, Brickell City Center and Icon Brickell. This will solidify Brickell's position as Miami's Millionaire's Row, as well as an international finance and trading hub.
The Miami Design District was formed in the 1920 as a home and design center, which continued through the 70s when it descended into disrepair. Interest in the area renewed at the turn of the millennia. Now, the Design District has turned full circle. However, not only has it become a center for furniture and fixture showrooms, art galleries, and restaurants, but also a huge luxury retail sector, including designer brands like Louis Vuitton, Christian Louboutin, Hermes, Cartier and Dior.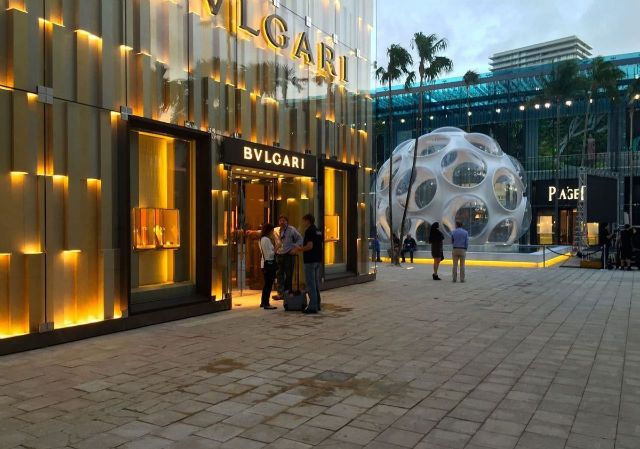 Wynwood was renamed from its original Wyndwood Park in the early 1900s. The area was home to factories, a fashion district and now it is an arts district. Wynwood is synonymous with art, having the largest concentration of graffiti anywhere in the US. The Wynwood scene attracts Miami's hipsters, so it has the cache of New York's Williamsburg or Lower East Side. Accordingly, area is ripe for much more development, given its central location and bohemian vibe.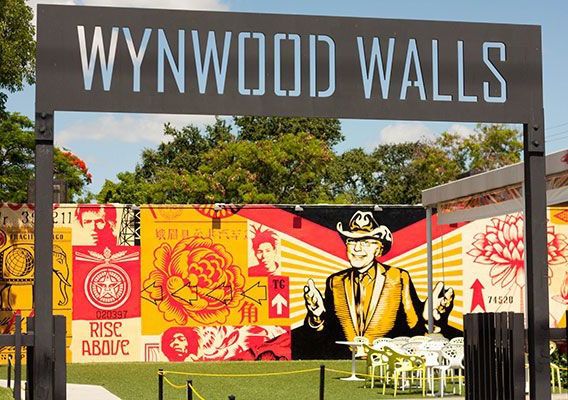 The Omni neighborhood got its name from the Omni International Mall that opened in the 70s. With the mall long closed, the area is now experiencing a revival of sorts. Omni is now home to the new Adrienne Arsht Center for the Performing Arts. It is also the site of the former Miami Herald site, which may become Miami's first casino if developer Ghenting has anyting to do with it. With its location on Biscayne Bay, Omni is ripe for a lot of future residential development, including new projects such as Aria on the Bay, Auberge and the as yet to be named Gloria Estafan project.
If you want to see what types of properties you can find in each of these Miami neighborhoods, check out those below:
Miami Design District Properties For Sale
Omni Miami Real Estate For Sale