The tiny seaside village of Bal Harbour, located at the northern tip of Miami Beach, has come a long way in the last 8 years, from a sleepy community to an ultra-luxury enclave. With three new luxury developments coming online in Bal Harbour and neighboring Surfside in the next two years, Bal Harbour will soon solidify its position as the most exclusive neighborhood in all of Miami Beach.
While Bal Harbour Shops has always been one of the most active luxury shopping centers in the country with over 100 luxury brand boutiques, there has long been a dearth of luxury condo options in the immediate vicinity. Other than the neighboring wealthy enclave of Indian Creek Island, home to a number of Miami billionaires and glitterati, such as Carl Icahn, Edward Lampert, Julio Iglesias, Adriana Lima and Sheik Mohammad al-Fassi, to name a few, the area, historically, has been home to more of a low-key crowd.
Over the last 8 years, however, with the addition of One Bal Harbour (now rebranded, the luxury Ritz Carlton Bal Harbour) at its northern tip, the gut renovation of the Harbour House and, most recently, the opening of luxurious St. Regis Bal Harbour Hotel and Residences in 2012 (image below), the area has taken on a more diverse, appealing and lux vibe. The recent addition of St. Regis Hotel and Residences in 2012 vaulted Miami Beach into a new era of glamour and haute living. While there continues to be massive high-rise development in Sunny Isles, just north of Bal Harbour past Haulover Beach, living there is more like living in a big city on the ocean, with massively tall buildings about.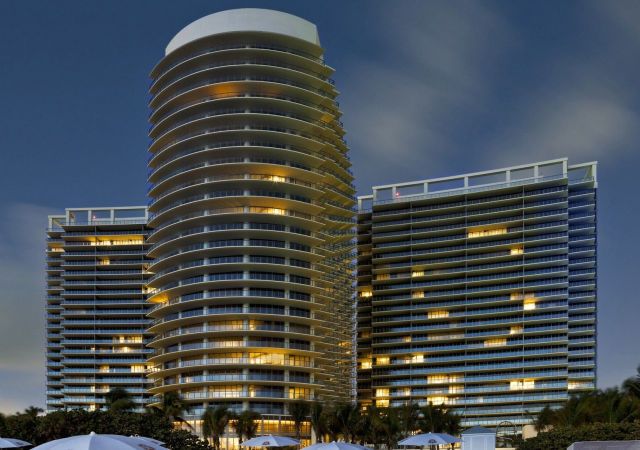 Bal Harbour and Surfside are much more idyllic beach communities, with buildings no taller than 28 stories in Bal Harbour, or 12 stories in Surfside. Luxury developers have certainly taken notice of this, with three new entrants in the area. On the site of the former Bal Harbour Beach Club, just north of the St. Regis Bal Harbour, will rise Oceana Bal Harbour. This glass tower will rise 28 stories and feature 240 oceanfront ultra-luxury residences by Consultatio, a well-known developer from Argentina who brought us the very successful Oceana Key Biscayne.
In Surfside, bordering Bal Harbour to the south, FENDI Chateau, the all glass 12-story ultra-luxury boutique condo building, will be opening its doors in 2016.Finally, a few blocks father south in Surfside, the ultra-luxury, five-star The Surf Club Four Seasons Hotel and Residences is set to rise on 815 linear feet of oceanfront. The Surf Club will be one of the most exclusive in all of South Florida, even giving the St. Regis Bal Harbour a run for its money when it is completed by the end of 2016. Given the entrance of these three ultra-luxury condo buildings, most with 5-star services, by the end of 2016, residents will be immersed in the full luxuries of a new chic Bal Harbour lifestyle.
Fendi Chateau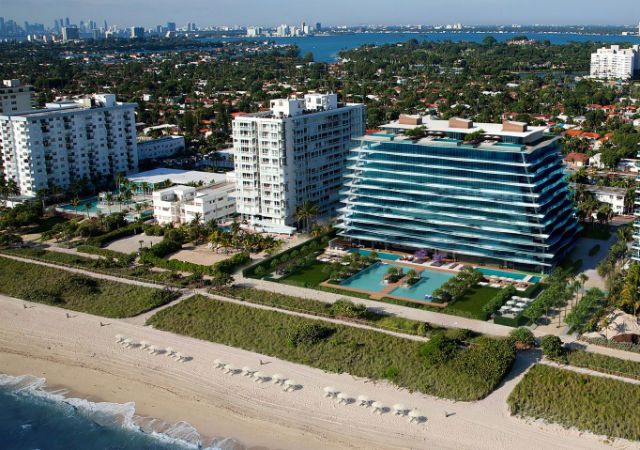 The Surf Club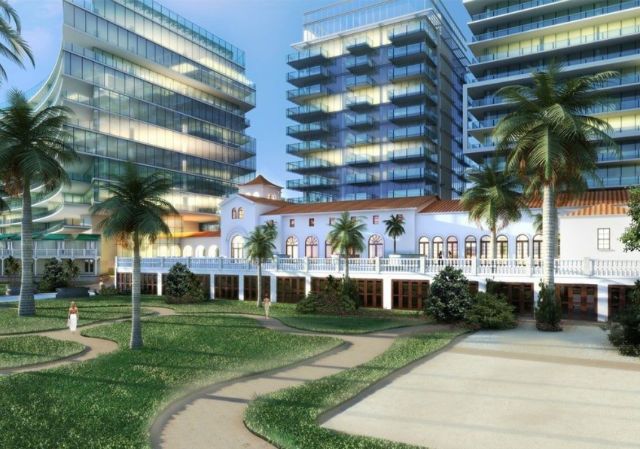 Please Contact Us for more information about any of these new developments or a market analysis for properties in Bal Habour.
[gravityform id="41" name="Contact Us - Copy 1" title="false" description="false"]