From the same developer of the over-the-top elegant Faena Hotel in Buenos Aires, Argentinian fashion designer and hotelier Alan Faena, comes a new Miami Beach neighborhood the Faena Distict in Miami Beach at 3201 Collins. The Faena District will be comprised the Faena House, a 19-story condo building, the refurbished art deco Saxony Hotel reborn as the Faena Saxony Hotel, as well as a Faena Sphere Arts Center, which will be located across the street on Collins, featuring the finest retail, restaurants, nightlife and a private dock.
Developed by the world-renowned architect Lord Norman Foster, the ultra-luxury Faena House is perhaps the most futuristic design on Miami Beach. The building's cutting edge design is aerodynamic, mitigating the force of its constant ocean winds. Each residence has been thoughtfully imagined to maximize indoor and outdoor living by maximizing the use of terraces as living space. To accomplish this goal, glass sliding doors and windows will be much larger than have ever been used before - 10 to 12 feet wide rather than the 4 foot wide, which is the current standard. Kitchens by Dada are ultra modern and minimalist.
Ocean facing apartments at the Faena House have been reserved for the largest units, including 4-bedroom units starting at $8 million (for 5,600 sq. ft.). The west facing apartments, are a bit smaller and more affordable, as 1 bedrooms start at $2 million (1700 sq. ft.) and 2 bedrooms start at $4.5 million (3,428 sq. ft.).
Below are a couple renderings and a video that features a Spatial Study of the Faena District Miami Beach.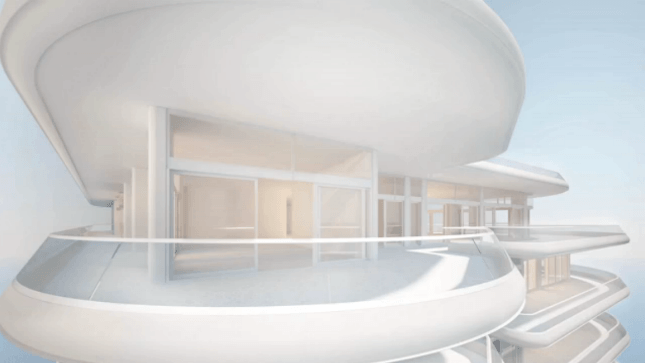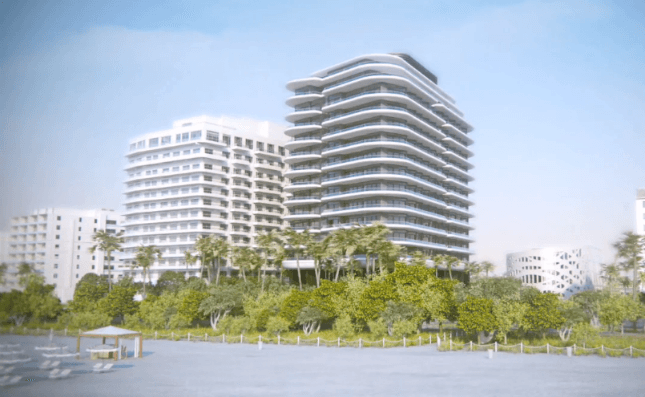 Faena District Miami Beach- Spatial Study from faena.com on Vimeo.