The fact is, every real estate buyer should have his or her own buyer's broker, whether that buyer is a current resident, relocating from another state in the U.S. or country, or buying an investment property.
What exactly is a buyer's broker? He or she is a licensed real estate professional who represents only the buyer and the buyer's interests in a given transaction. A listing agent will represent the seller and the seller's interests.
This is important during the home search – because your exclusive buyer broker will have no vested interest in urging you to select a specific property. Instead, he'll be focused on finding exactly what you want, no matter with whom it is listed.
It is important when you're deciding on the correct price to offer. The Manhattan real estate market is diverse and complicated, with prices varying from one neighborhood to another. Your buyer's broker knows the market, knows the neighborhoods, and will give you an honest analysis of the home's true value in the market as it stands on the day you make the offer. The selling agent, on the other hand, would be obligated to urge you to make a full price or higher offer.
It's important during negotiations – because your buyer's broker has only your interests to protect. Remember that negotiations deal with more than just the price. You also must consider closing dates, seller concessions, and buyer contingencies.
What does it cost to have a buyer's broker? Not a thing. Real estate brokers on both sides of the transaction are paid by the seller, so there is absolutely no reason not to have someone representing you in your purchase. The US real estate industry is very transparent, and always the seller pays for the commission, so there's no conflicts of interest for the units your buyer's broker are presenting to you.
Manhattan Miami Real Estate offers you full service.
As of June 2018, there were approximately 7,500 condos and co-ops for sale in Manhattan. That means the first thing you need is a knowledgeable guide. Your buyer's broker will know how to take your needs and preferences and conduct a search that will narrow the choices to a manageable number.
After you've chosen the home you want, we'll help you present an offer that will be attractive to the seller – without you overpaying for the home. The purchase and sale paperwork is extensive, but we'll take you through it step by step, so you'll understand each of the decisions you must make along the way.
If your offer is accepted as-is, we'll celebrate with you! If not, we'll help you negotiate.
We're also there to solve problems. Few real estate transactions are entirely trouble free, but most issues can be satisfactorily solved as long as your broker acts quickly during the home buying process.
Finding the right Manhattan home and negotiating its purchase is but one part of the puzzle. You'll need a New York real estate attorney to ensure that all the paperwork related to an International purchase is filed properly. You'll also need a home inspector, a title insurance company, and estate planner. And, unless you're purchasing with 100% cash, you'll need a Manhattan mortgage lender. We have established relationships with all of these professionals – professionals who specialize in assisting International buyers and sellers.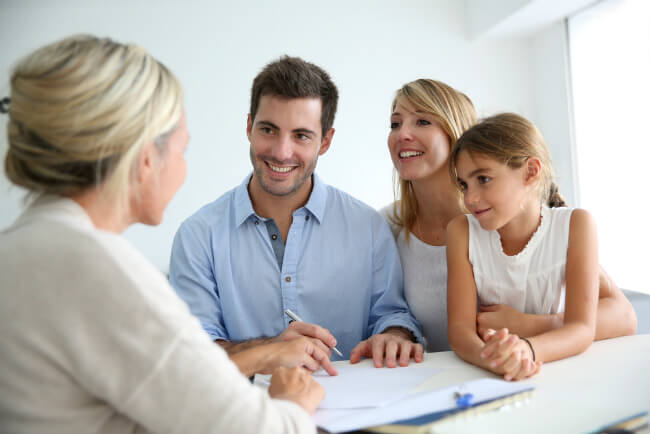 Why work with just one buyer's broker?
When you choose just one buyer's broker, you'll have someone at your side who has come to understand your likes and dislikes, as well as those preferences such as square footage, bedrooms, bathrooms, and other amenities. You'll also have a real estate agent who is dedicated to finding that right home.
When you contact several brokers, none will put all of their energies into locating a "just right" home for you, because they'll know you may have already made an offer on some other home. In addition, each broker may make appointments to show you the same homes, resulting in a huge waste of time for you, for the brokers , and for the homeowners.
At Manhattan Miami Real Estate we specialize is helping domestic and foreign buyers locate and purchase exactly the homes they want, and do it at the right price.
Below you can hear about our clients' stories and see where you fit in.
Real Estate News: