There are a multitude of reasons that a real estate buyer might consider purchasing property in Manhattan, whether it's for a new home, a new job, or your family. It's a wonderful place to live, especially for those seeking exposure to the arts, diversity, and culture. However, even if you are not considering relocating to New York, there's still a fortune to be made by purchasing properties in the Manhattan as investments. Because the city has become such a hotbed for real estate, you'll want to be sure you're keeping in step with the other professionals looking for the winning property. Here's our list of five ways to invest in Manhattan real estate like a pro.
Rent, Don't Sell
Because of the high price tags for purchasing a home or apartment in Manhattan, the majority of residents prefer to rent instead of buying. However, when people do decide to purchase a home in NYC, the large number of new developments has led to a surplus of listings, which has given shoppers a larger selection to choose from. As a professional luxury real estate investor, you're looking for the best way to maximize your return, and you're likely to gain more from a steady income of rent payments than negotiating a single resale price in a market that has become heavily in favor of the buyer.
Understand Your Market
Manhattan is a magnet, drawing hundreds of thousands of new residents to New York City each year. These people will scatter across many neighborhoods, all of which differ in terms of culture, demographic, and price point. When researching real estate listings, it's important to note in what area your potential purchases lie. For instance, the downtown Financial District is full of museums and historic sites, but not much in the way of great dining or entertainment. On the other hand, the always fashionable neighborhoods of TriBeCa and SoHo may feature restaurants, bars, and clubs, but are underpopulated by art galleries and affordable living. Understanding the draw of a neighborhood will help you define price points and how to market toward potential renters.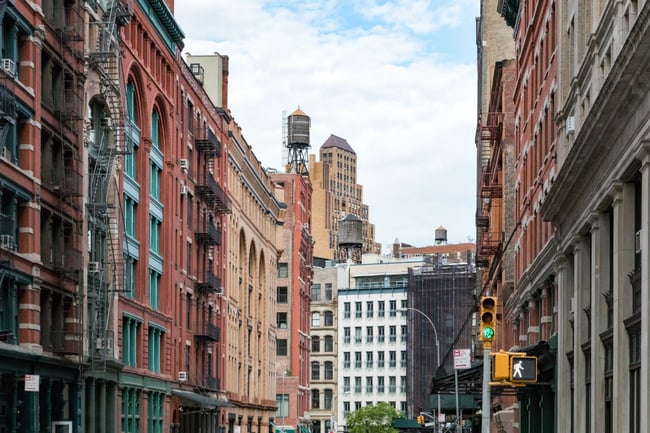 Condos, Not Co-Ops
While shopping for a real estate investment, a foreign investor is likely to come across two types of properties: co-ops and condos. Co-ops should generally be avoided, mainly because of the many restrictions that can be placed by the controlling board members. Most co-ops require the buyer to use the unit as their primary living address, meaning these should not be considered highly viable investment opportunities by those who don't plan to live in them. Condo associations are far laxer in these requirements, which offers a professional real estate investor the chance to lease out to new renters.
Keep an Eye on the Sky(line)
Manhattan is a city defined by growth and change, with new buildings and pocket neighborhoods popping up all over. With this in mind, your perfect real estate investment may not be available or even open yet. By working with the right broker you can get a foot in the door and a leg up on your competition. For instance, the trendy neighborhood of Chelsea always seems to have luxury properties in development, including the Robert A.M. Stern Hudson Riverfront and the Thomas Heatherwick West 18thStreet condos (below).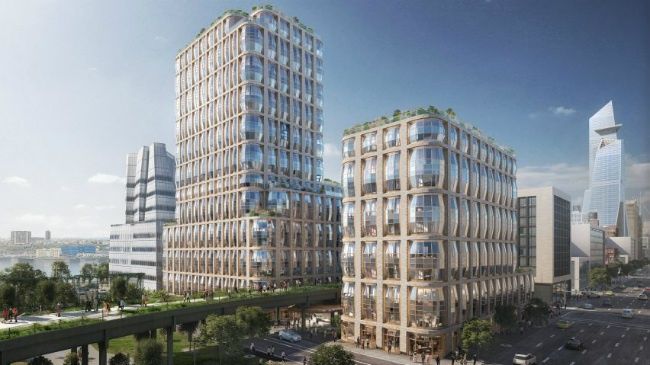 Find an Agent to Represent Your Needs
Perhaps the most important tip of all is to find an agent who knows the city and understands your needs. Going it alone or working with a seller's agent can leave you to fend for yourself. By choosing the right Manhattan real estate agent, you'll be able to benefit from their experience in the area, their connections with other brokers, and their commitment to getting you the best price for any real estate purchase.
At Manhattan Miami, we take pride in getting the best deal and finding the right purchase for our clients. We know that everyone has a different reason for buying real estate in Manhattan, and that not everyone is simply looking for a home. If you're looking to team up with the absolute leaders in the area, schedule a time to chat today.

Manhattan Real Estate News:
"Selling Your Manhattan Real Estate Property"
"Different Types of Manhattan Real Estate For Sale"
"The Return and Demise of the 20 Year Tax Abatement in the Manhattan Condo Market"