10 Hudson Yards finally opened its doors yesterday, four years after ground breaking. The 52-story commercial tower built over the rail yard next to the High Line at West 39th Street and 10th Avenue in New York will house corporate heavyweights like Coach, L'Oréal, SAP, and Boston Consulting Group, to name a few.
Phase I of the project will include an additional 4 towers. It will also feature a 1-million square foot mall anchored by NYC's first Neiman Marcus scheduled to open in 2018. In addition, Phase I includes the recently opened new 7 train train extension at West 34th St. and 11th Avenue. Phase II of the project, which will be mostly residential, will be rising due West along the Hudson River as Phase I nears completion.
The effect of the Hudson Yards project on New York City has been huge, with many large companies planning to decamp to the area as the other towers come online. In addition, the project fueled land and condo price growth in the neighboring vicinity, especially along the High Line due south, which is lined with many interesting residential condo developments from notable architects like Zaha Hadid, Soo Chan, Isay Weinfeld, and Thomas Juul Hansen, to name a few.
Every day we are hearing announcements of businesses coming to the area. Most recently we have heard that KKR, Time Warner, Wells Fargo Securities, and HBO will decamp to 30 Hudson Yards and the first Equinox Hotel will open at 35 Hudson Yards. Even NYC's Fashion Week will decamp to the Culture Shed, Hudson Yards' 6-story event space. And, most important to New Yorkers looking to live in the area, it has been reported that Whole Foods will be coming to the area, opening directly opposite the mall on 10th Avenue between 31st and 32nd Streets.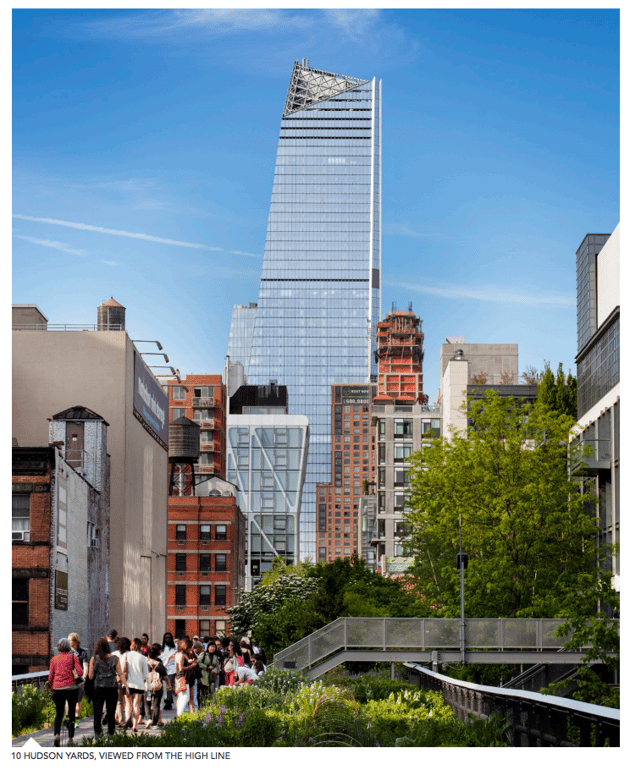 Check out the posts below to learn more about the Hudson Yards project in New York:
Hudson Yards Effect – A New City Rises
New Development Highlight: 15 Hudson Yards
New Development Highlights: 35 Hudson Yards
Read the full article at: www.wsj.com