With the flagship hotel and residences' recent opening, Baccarat has brought French flair to the heart of Midtown Manhattan, located just off Fifth Avenue on West 53rd Street, across from the MoMA. Two full floor units have sold, this one and another one that should be closing soon. For $19.75 million the buyer purchased the 43rd floor, which has over 4,500 square feet. Now, the building is 71% sold and there are only 17 units left raging in sizes and prices from $3,800 to $8,128 per square foot according to Streeteasy.com.
More new developments in Midtown are featuring full floor residences too. A full floor condo in New York at One57 just closed for $47 million to a Chinese investor, which makes the Baccarat deal look like a bargain of sorts. However, the One57 full floor apartment was on the 88th floor, was 38% larger (at 6,231 sq. ft.), and had direct Central Park views.
A full floor condo in New York at neighboring 432 Park Avenue is a much larger apartment, and therefore much more expensive too. Here penthouses clock in at over 8,000 square feet with a price tag of over $76 million. One new interesting tower that is will be launching imminently is the super-skinny 111 West 57 Street. The tower component is comprised of only full floor and duplex apartments, all with amazing views of Central Park. According to the Real Deal, pricing of the full floor tower units start at $14 million and go up to $100 million.
We expect to see more and more luxury buildings to feature full floor condos, especially with advanced technology that allow developers to build ever higher on postage size stamp lots. Buyers spending this level of cash on a property want it to feel exclusive, and having a full floor to yourself is as exclusive as it gets.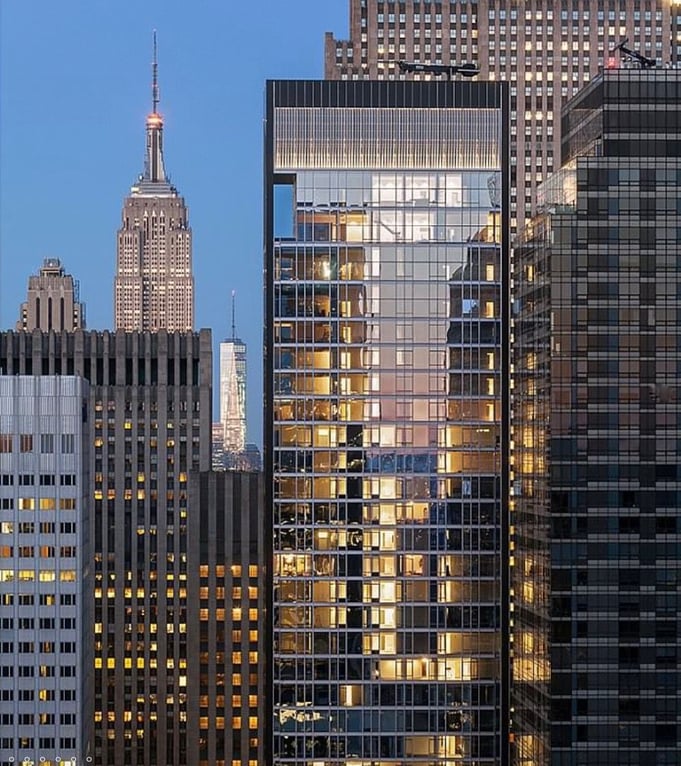 Baccarat Residences NY in the news:
Source: www.wsj.com
Another full-floor unit is in contract and will close soon, Mr. Gordon said.
So far 42 of the building's 59 condos have sold, Mr. Gordon said. The hotel opened its doors in March; that, in combination with the end of "a brutal winter," has led to "a dramatic increase in buyer interest" over the past few weeks, Mr. Gordon said. That includes the building's duplex penthouse, which is listed for $60 million.