111 West 57 Street NY condos, the world's skinniest tower, aka the Steinway tower, will officially start sales by the end of May. As we get closer to the launch, more info is now available about the project. For one, the height is going to be 1,428 feet tall, which is considerably higher than its neighbor One57, which is 1,005 feet tall. This will make it one of the tallest in NYC, however, it will be a bit shorter than 217 West 57 Street, which is anticipated to come in at 1,500 feet tall.
The views from this building are going to be stunning. Like One57, the building almost bisects Central Park, creating a symmetrical view of the park that is very hard to come by. The terra cotta and bronze façade should be very interesting when completed. And, we like the full floor and duplex concept for the tower, making the building very exclusive, with a maximum of only one unit per floor.
The building will have 60 luxury condos with prices in the tower starting at $14 million, in line with many of it's ultra-luxury competitors, such as 520 Park Avenue, 432 Park Avenue, 53 W 53 Street, 220 Central Park South and 217 West 57 Street.
111 West 57 Street NY condos is exclusively marketed by Corcoran Sunshine.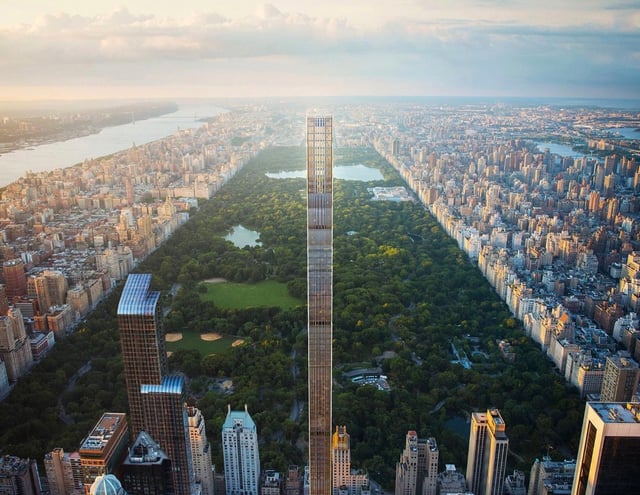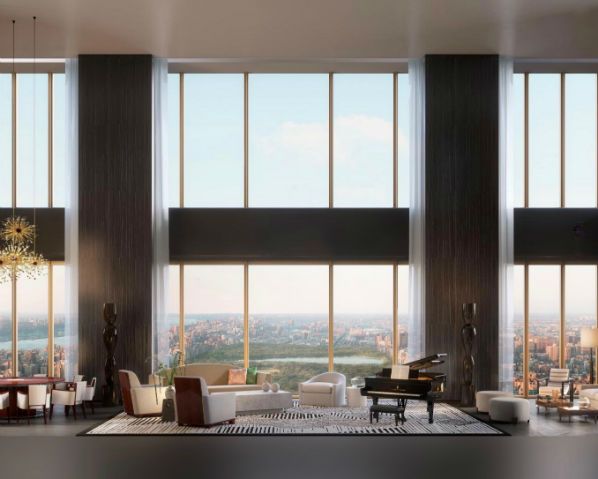 Related Articles:
"Manhattan's Next Top Models Flock to Billionaire's Row"
Source: therealdeal.com
A new look is available at what will be the city's tallest residential tower, JDS Development's and Property Markets Group's 111 West 57th Street. The building — which will stand 1,428 feet tall — will house 60 condominiums, 46 in the tower and 14 in the Steinway building,