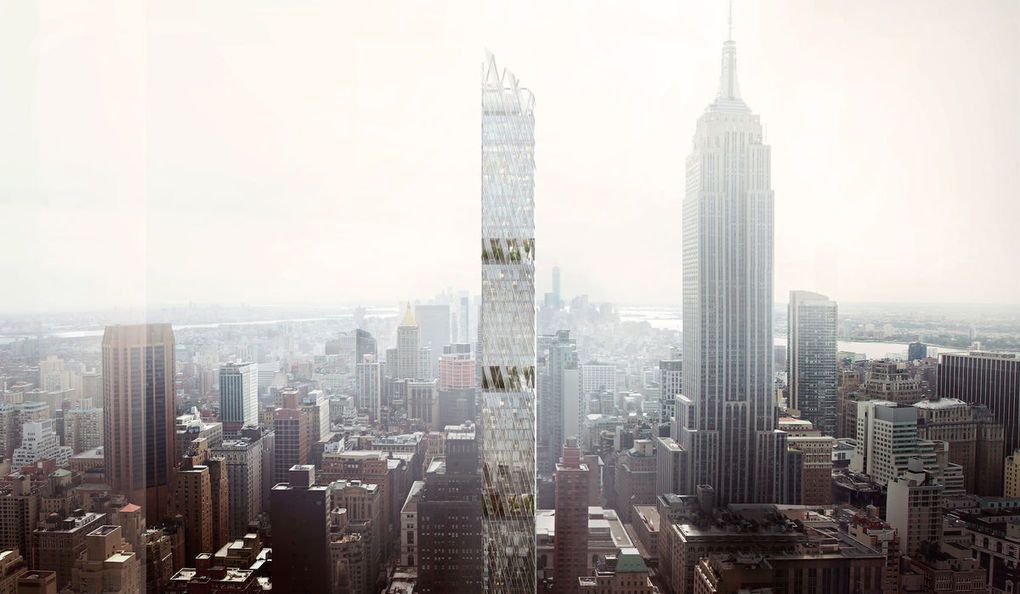 "A new superslim residential tower proposed for Midtown Manhattan will have built-in parks and even an outdoor cinema, among other common areas that its designers say will make it like a vertical West Village street."
Source: www.bloomberg.com
At the beginning of this week, we wrote an article discussing the popularity of condo amenities in NYC. Today, we found that a new New York Skyscraper is set to rise at 12 East 37th St. may have some of the most interesting amenity spaces of all.
This condo building is designed to include vertical open-air gardens at 5 different elevations, an outdoor cinema and a roof-top infinity pool on the 65th floor. In addition, 12 East 37 St. will have amenities like an observatory, an art room, an outside Jacuzzi, a yoga studio and a roof terrace garden. The greenery on 5 different levels will be reminiscent of residential towers in cities like Singapore and Melbourne.
This New York skyscraper won't be as tall as Rafael Viñoly's 432 Park Avenue, but will rise 700 feet totaling 65 stories. 12 East 37 Street was designed by Perkins+Will, which won an award for the design at the MIPIM in Cannes, France. Let's face it, in NYC, many people with balconies never ever use them. However, residents would be more likely to use the 5 open-air garden communal spaces than their own balconies. "The idea is to create a new kind of communal ecosystem of social relationships within a thin tower design."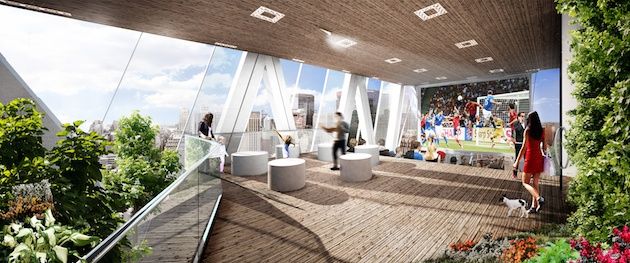 Images source: Bloomberg