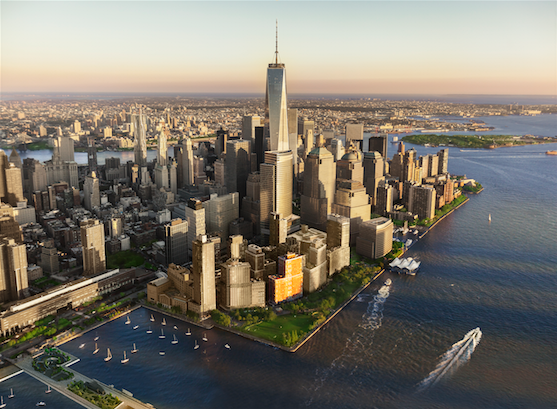 Battery Park's luxury building, River & Warren, is making a splash in Lower Manhattan. The 28-story tower located right off the Hudson River overlooking Nelson A. Rockefeller Park is a condo conversion from a rental building.
Source: http://rew-online.com/
River & Warren, aka 212 Warren, is a gut renovation of a rental building into luxury condos in Battery Park NY. What we love most about the building is its position along the Hudson River and Rockefeller Park, as well as the luxurious interiors that are designed with neutral tones – think white, oak and grey.
The building is located in North Battery Park, just a 5-minute walk to Tribeca, where you will find Whole Foods and some of the finest restaurants in the city. It's also 5 minutes to Brookfield Place and the new underground Westfield mall at the World Trade Center – the New Downtown!
River and Warren has been selling very quickly, with over 60% sold in just a few months. Perhaps, it's the reasonable prices, or maybe the stunning views. But, the building has been selling so well that its neighbor, 400 Chambers, is up for sale and will likely become condos too.
Contact one of our New York real estate agents today if you are looking to buy a Battery Park Condo or need assistance in selling yours.
[gravityform id="41" title="false" description="false"]