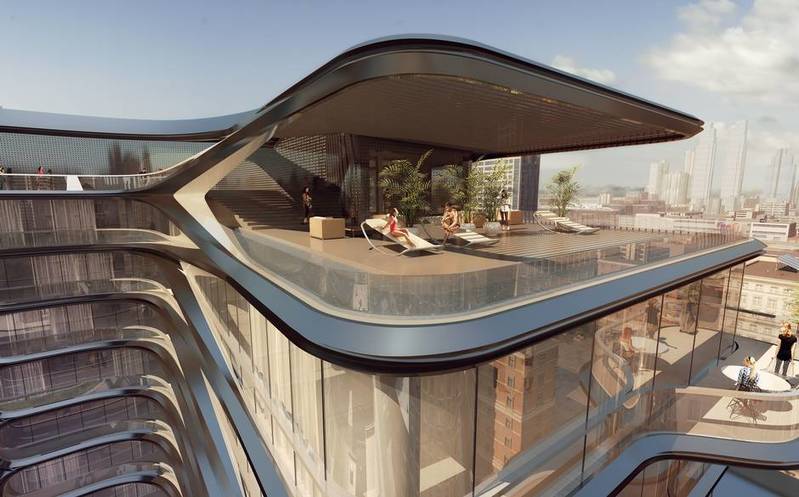 David Chipperfield, Norman Foster and honorary Brit Zaha Hadid are set to change the New York skyline with distinctive residential towers
Source: www.telegraph.co.uk
Zaha Hadid's project on the High Line at 540 West 28th Street in New York will be opening their showroom this coming summer. The sales office, however, will be meeting with VIP buyers early in the spring (let us know if you want to visit). We consider the Zaha Hadid project to be one of the most interesting new developments on the high line arriving in 2015 and its position on the High Line at 28th Street, just a few blocks of the Hudson Yards, which will feature NYC's first Neiman Marcus, among other things, is unbeatable.
While this is Zaha Hadid's first foray into Manhattan real estate, it is her second design in the US. Zaha Hadid also designed 1000 Museum, the 706-foot tower in Miami that has been approved by the FAA to have its own helipad!
Norman Foster has three residential projects in Manhattan and one in Miami. In Manhattan, Foster designed 50 United Nations Plaza (recently completed), 551 West 21st Street (midway through sales and construction), and 100 East 53rd St (which will launch sales imminently). In Miami, Norman Foster designed the fabulously successful Faena House, which has already sold out.