Hudson Yards, the long awaited mega-development on the far west side of Manhattan, located due west of Penn Station, is finally rising. A year ago, we were questioning whether the new Hudson Yards development would ever happen. Over the last six months, however, as ground breaking has finally taken place on a few of the planned skyscrapers and Fortune 500 Companies, including L'Oreal, SAP, Time Warner, and Coach, have announced future moves to the area, the Hudson Yards has finally found its stride.
Dubbed "the largest real estate project in U.S. history" by Fortune Magazine, Manhattan's Hudson Yards is a mega-development of 26 acres - over 2 times as large as Rockefeller Center - running from Midtown to the edge of the Hudson River. The Hudson Yards will feature state-of-the art commercial space and residential towers, a cultural center, public parks with iconic plazas and works of art, schools, restaurants and retail.
The original premise of this development was to build over the existing train yard. However, the anticipation of the Hudson Yards project has greatly influenced the adjacent areas of the project – the Hudson Yards Effect, as I call it. Ultimately, the Hudson Yards Effect will redefine over 360 acres of underutilized land on the far west side of Manhattan, making it a 24/7 mixed-use destination. Now, the Hudson Yards Effect is large and powerful enough to incubate a truly 21st-century Midtown. Neighborhoods like Hell's Kitchen to the North, Midtown to the East and West Chelsea (especially along the high-line) to the South, where luxury development after luxury development has been recently announced, are delightfully redefining themselves.
To meet the transportation needs of a project like this, the city is in the process of extending the 7-train to 34th and Eleventh Avenue. Even Fairway Market has announced plans to open in the Hudson Yards at 30th St. and Tenth Avenue. Whole Foods is rumored to be opening close by at 29th and Eleventh.
In the end, we expect Hudson Yards-proper, to have at least 16 skyscrapers, some as high as 80 stories. The enormity of the project and its impact on surrounding neighborhoods makes it hard to estimate a completion date, however, the majority of the skyscrapers should be finished by 2018.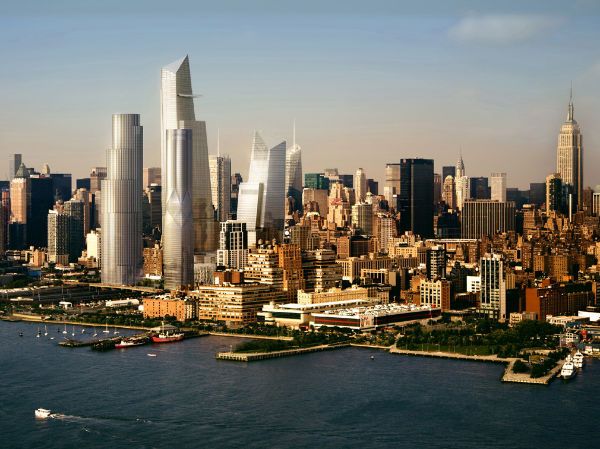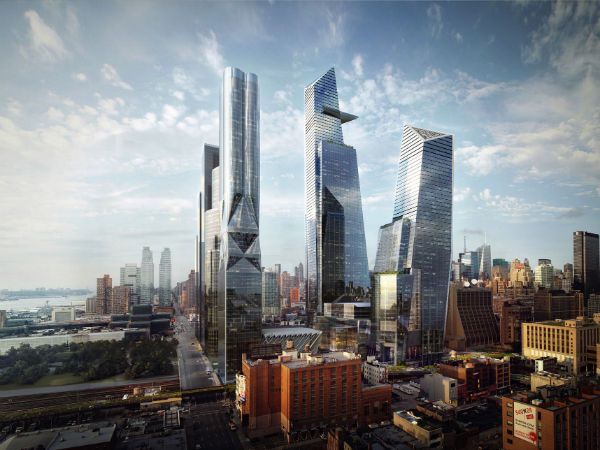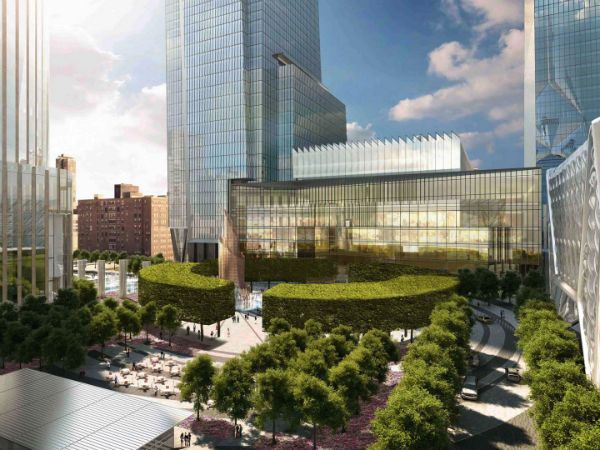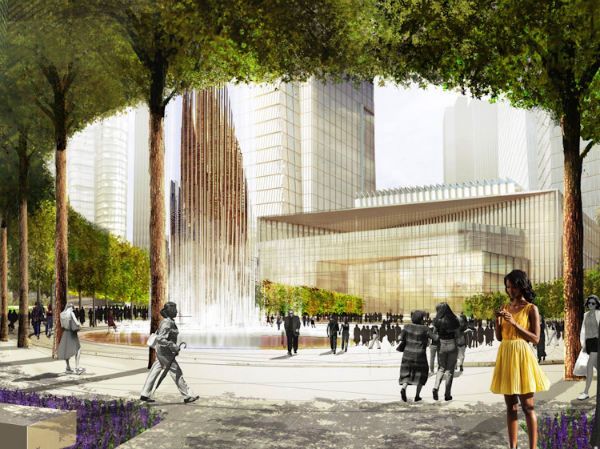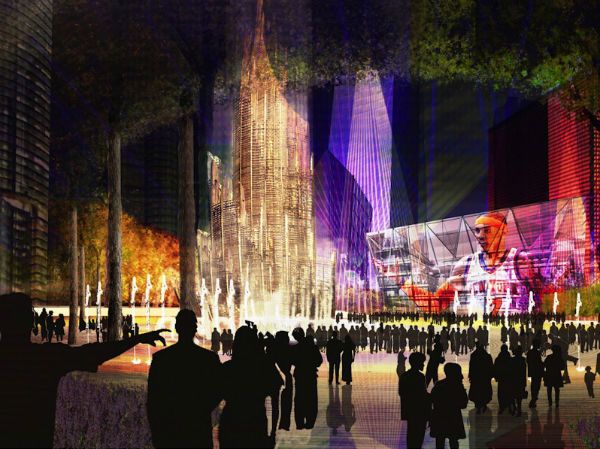 Images Source: Related